Ecommerce & Marketplaces Newsletter – Aug 26th, 2022
Welcome to the 68th edition of the "Ecommerce & Marketplaces" weekly newsletter. In our opening story from Forbes, Adrien Nussenbaum, Forbes Councils Member, Co-founder & CEO of Mirakl, talks about why change management is vital and offers three best practices that can simplify the process of embracing change in the marketplace revolution. In light of challenging economic times, the marketplace model offers stability, growth, and long-term profitability. PYMNTS presents "Accounts Payable Automation: Online Marketplaces and the Challenge with High Volume Payouts," a collaboration between PYMNTS and Routable, where more than 200 executives from small, mid-sized, and large firms weighed in on those challenges — and opportunities. Increasing Account Payable automation is taking precedence over other innovations in the marketplace, and the finding of the report are in line with that. A whopping 94% of respondents said that making innovations to their AP platforms is more critical than other innovations. Search Engine Journal has an insightful podcast where Founder and CEO at Nautical Commerce talks about managing marketplaces, SEO for marketplaces, and increasing web traffic with marketplaces, as we prepare for the upcoming holiday season. Conservative estimates project that the market for cross-border e-commerce will grow to $1 trillion by 2030. An even more ambitious scenario suggests that the overall market could total $2 trillion by the end of this decade. In this deluge of cross-border eCommerce activity, many customs agencies struggle to take full advantage of the situation, causing more hassles and revenue leaks. McKinsey's article tackles how cross-border commerce can help these agencies fix old problems, which is a highly insightful read. US eCommerce spending in Q2 was nothing much to write home about. It was a single-digit growth like the last three quarters. Digital Commerce 360 looks at and dissects all the data, highlights trends, and provides some forecasts for the coming days. Read this and more in this week's edition. Also do visit our blog page for more online marketplace best practices, news, and actionable insights.
Notable news from the past week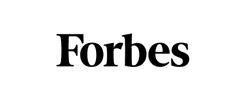 Why E-Commerce Companies Must Embrace Change To Survive The Marketplace Revolution

During the first half of 2022, each new economic trend seemed tailor-made to set roadblocks for online businesses. Rising costs of energy and fuel make it more difficult for companies to maintain the margins needed to survive and grow. Widespread inflation reduces consumer purchasing power, decreasing demand for goods across a variety of sectors and industries. Supply chain headaches make it nearly impossible for online sellers to meet their customers' expectations for rapid shipping times.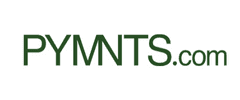 Automating AP Operations a Boon for Online Marketplaces

The pandemic gave a tailwind to online marketplaces, but the boom has legs and signals a sea change in the ways and means by which sellers and buyers find one another, interact and above all, transact. For the marketplaces themselves, the surge in transactions has been one that carries some operational considerations. In particular, 98% of marketplace executives say their volume of accounts payable (AP) will continue to increase over the next three years. That growth can present a challenge for making sure that payments wind up in the hands of appropriate parties.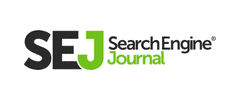 Marketplace Marketing, Management, & SEO Tactics
Marketplace models drive traffic and revenue while enabling businesses to stay flexible and expand their reach. In this episode of the SEJ Show, I talk with Ryan Lee, Founder & CEO of Nautical Commerce, about managing marketplaces, SEO for marketplaces, increasing web traffic with marketplaces, and more, especially as we near the holiday season. Last year, the holiday shopping season was huge, especially with everything that Google Shopping was rolling out. So getting outside of Google a little bit is the topic of this episode about marketplaces.
Can Ecommerce Help Customs Agencies Fix Old Problems?

While the rollback of COVID-19 pandemic restrictions in some parts of the world may result in more shoppers returning to brick-and-mortar stores, the surge in online sales over the past two years marked a sea change in consumer habits, including growing demand for cross-border business-to-consumer (B2C) e-commerce. Cross-border B2C e-commerce could open new markets for businesses and help lower costs, especially for small and medium-size businesses. Consumers may also benefit from having more options to choose from and the ability to get bargains beyond their borders where tariffs don't apply. But what is potentially promising for businesses and shoppers is presenting yet another challenge to customs agencies across the globe.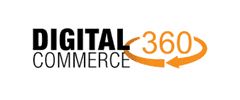 US Ecommerce Grows 7.3% in Q2 2022
The quarter's ecommerce performance was more muted as Amazon Prime Day dollars shifted to Q3 this year. The increase in digital sales outpaced that of stores for the first time since early 2021, and more than 20% of consumer spending from April-June occurred online. U.S. ecommerce spending in Q2 marked its fourth straight quarter of single-digit growth following the 45%-50% jumps during the first year of the pandemic, according to a Digital Commerce 360 analysis of U.S. Department of Commerce figures released Friday. But the year-over-year increase in online sales also outpaced that of stores for the first time since early 2021.
Multi-vendor E-commerce Script: A Complete Ecommerce Package
Only a few decades ago, online shopping seemed too far-fetched to ever become a reality. However, fast forward to 2022, and global eCommerce sales are expected to reach more than $5 trillion. Moreover, the major portion of eCommerce owes its success to multi-vendor marketplaces. Statista reports that 14% of customers prefer to shop at an online marketplace for their first-time purchases. While 37% of customers prefer to make repeat purchase at an online marketplace. Due to the growing popularity of marketplaces, more merchants have turned to leverage the benefits. New ways have emerged to assist merchants in starting a multi-vendor marketplace. One such way is the multi-vendor e-commerce script. Let's dive into the benefits and the most preferred ecommerce marketplace scripts in the industry.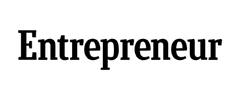 Stay Ahead of Supply Chain Slowdowns Using This Hybrid Delivery Option That Is Transforming The Ecommerce Space
While ecommerce has experienced stunning growth since the onset of the Covid-19 pandemic in 2020, the industry still faces its fair share of challenges — particularly in regards to getting products from retailers to customers. Amid a variety of ongoing supply chain challenges related to global events, the ecommerce industry continues to grapple with the high costs of "last-mile delivery" — the phase in which a product is finally delivered to a customer's doorstep. Parcel theft, environmental damage and other issues can also hinder the effectiveness of ecommerce deliveries.
.
To subscribe to the Ecommerce & Marketplaces Newsletter, please complete the subscription form on this page (either to the right or below this article, depending on device). If you have any suggested content for this newsletter or would like to discuss evolving your organization's digital commerce, please write to us at info@mcfadyen.com.