Ecommerce & Marketplaces Newsletter – Sep 9th, 2022
Welcome to the 70th edition of the "Ecommerce & Marketplaces" weekly newsletter. We start this edition with our blog "The Importance Of Democratizing Seller Data On Marketplaces." Written by Robert Werkema, VP of Product Marketing at McFadyen Digital, the blog talks about the Marketplace Performance Management Dashboard tool, with which multi-vendor commerce operators will have a substantial new capability in recruiting and managing their seller community. With over 100 KPIs, the MPM tool set will help improve the performance of the marketplace website and the performance of the sellers on board. Ecommerce service provider Channel Advisor is sold in a deal worth $663M; private equity-backed CommerceHub is acquiring it. Read our PRNewswire story to find out more details. Even though the US marketplaces grew slowly in 2020, they still outraced the rest of the world in 2021. Digital Commerce 360 report talks about the large strides the US Marketplaces made in 2021. Top 100 U.S.-based marketplaces recorded 18.7% growth in 2021, reaching a record high of $917.79 billion in total GMV. PYMNTS presents a report they did in collaboration with Routable that focuses on "Accounts Payable Automation." It has some interesting insights gleaned from interviews with 204 marketplace executives. Over 70% of surveyed online marketplace executives believe their relationships with vendors will improve as they innovate AP platforms. Retail Touchpoints has an excellent article for retailers moving into wireless retail, which involves implementing wireless outlets and kiosks inside their primary stores. The article presents seven ways retailers can understand potential crunch points and identify areas where they will need specialist knowledge while implementing wireless retail. Forbes's story dwells on how e-commerce popularity enables growing investment into warehouse automation. The economics of investing in warehouse automation is significant. The article presents many benefits Warehouse automation offers businesses around the world. Read this and more in this week's edition..
Notable news from the past week

The Importance Of Democratizing Seller Data On Marketplaces

In a typical marketplace, having sellers deeply engaged can make the difference between a profitable and unprofitable platform. But seller engagement is not easy—they often have their own systems, and are selling through multiple channels, meaning that they may or may not have a view of performance on your site that aligns to your data. It is a chicken and egg effect—sellers need the insight to be actionable on your site, but the organization of the seller data often falls to difficult tools—spreadsheets and isolated databases. The democratization of this data – putting it in the hands of the sellers to whom it matters most – is vitally important.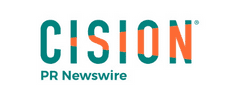 CommerceHub to Acquire ChannelAdvisor for $23.10 Per Share

CommerceHub, an industry-leading commerce network connecting supply, demand and delivery for the world's leading retailers and brands, and ChannelAdvisor Corporation, a leading provider of cloud-based e-commerce solutions that enable brands and retailers to increase global sales, today announced they have entered into a definitive agreement for CommerceHub to acquire the outstanding shares of ChannelAdvisor in a transaction led by global software investor and current shareholder of CommerceHub, Insight Partners. Under the terms of the agreement, ChannelAdvisor stockholders will receive $23.10 per share in cash, representing a premium of approximately 57% over the company's closing stock price on September 2, 2022, the last full trading day prior to this announcement.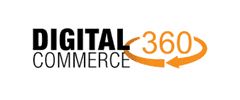 U.S. Marketplaces Made Large Strides in 2021
U.S. marketplaces out-raced the rest of the world in 2021, despite growing more slowly than they did in a record-setting 2020. It's worth noting that marketplace growth in 2021 exceeded that of other forms of retail. Global ecommerce sales, which include marketplaces and other forms of digital commerce like direct-to-consumer sites and single-retailer websites, grew just 13.1% in 2021. And third-party GMV growth on marketplaces topped the growth in total marketplace GMV in 2021, reaching 18.4%.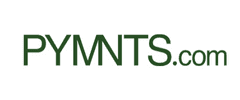 54% of Online Marketplaces Have Embraced Payments Automation

Burgeoning online payments volume is both boon and a challenge for online marketplaces. A boon, of course, for top-line momentum and for proof positive that the business model of bringing buyers and sellers together is here to stay. But the challenge lies with making sure that payables are taken care of with speed and efficiency, as sellers can be far-flung across time zones and currencies. For the mass payout firms themselves, it's imperative to process payables without error or delay, lest sellers depart for competitors. And as found in the most recent Accounts Payable Automation report, done in collaboration between PYMNTS and Routable, there's a widespread recognition that automating payables functionalities is a critical consideration.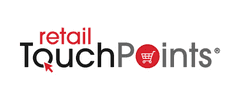 Seven Ways Big-Box Retailers Can (Painlessly) Move into Wireless Retail
As big-brand national retailers adjust to the post-pandemic evolution in shopper behavior, many are adopting new strategies and exploring additional product lines and verticals to boost profits. The pandemic led to a surge in ecommerce, yet there are signs of reawakening life in the brick-and-mortar experience, and physical stores are seeking to regain market share. Above all, retail brands have learned that customer experience is key and that shoppers are demanding new levels of convenience. Retailers providing a one-stop shop with omnichannel options will inevitably capture more engagement.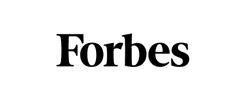 E-Commerce Popularity Ignites Growing Investment In Warehouse Automation
It's no secret that e-commerce has skyrocketed in the past few years. Fueled by the global pandemic, a study from US Census Bureau showed that ecommerce grew 43% in 2020. Two years later, it's still going strong — and likely never to return to pre-pandemic levels despite some near-term signs of economic slowing. Today, online shopping accounts for 20% of total retail globally, and that number is expected to hit 30% by the end of the decade.
The Shopping Shift to Digital Commerce
If you run a small business, you can no longer ignore digital commerce. Ecommerce is rapidly changing the customer experience shopping for products, as more than 2.1 billion individuals around the world use the internet for buying. The market was enjoying steady growth before the pandemic, but the forced closure of many physical shops led consumers to flock to online sales channels in even greater numbers, pushing the ecommerce market to new heights. According to Digital Commerce 360, gross merchandise volume in the U.S. increased by $102 billion in 2020 and $116 billion in 2021 due to the pandemic.
.
To subscribe to the Ecommerce & Marketplaces Newsletter, please complete the subscription form on this page (either to the right or below this article, depending on device). If you have any suggested content for this newsletter or would like to discuss evolving your organization's digital commerce, please write to us at info@mcfadyen.com.