Ecommerce & Marketplaces Newsletter – Mar 17th, 2023
Welcome to the 96th edition of our Weekly Newsletter – E-commerce & Marketplaces, your weekly source for the online marketplace and eCommerce best practices, news, and actionable insights. Digital Commerce 360's report on the collapse of Silicon Valley Bank, which benefitted hugely in the era of easy monetary policy, went under as central banks worldwide tightened monetary policy as inflation spiraled out of control. It looks at a list of impacted e-commerce companies and the extent of the exposure. Forbes discusses what's next for personalization in digital commerce. Personalization will transform new industries, and we will likely see ultra-tailored recommendations become commonplace in other taste-based industries, including art, events, and even grocery. Since ChatGPT's debut a little over three months ago, "generative AI" has become a hot topic. Retail Touchpoints looks at how retailers use generative AI, from product descriptions to SEO. NIQ's 2023 Consumer Outlook research confirms that consumers intend to change their spending habits to combat growing economic insecurity. In 2023, the digital and physical worlds in retail will merge in ways we've not seen before. Research from NIQ's 2023 Consumer Outlook has some interesting data. Wall Street Journal reports that the slowdown in eCommerce is hitting logistics companies' payrolls. Parcel-delivery carriers, truckers, and warehousing companies cut nearly 17,000 jobs in February. Entrepreneur shares some of the secrets of Shopify marketing with four key marketing strategies to drive traffic to your Shopify store. Read this and more in this week's edition.
Notable news from the past week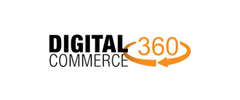 Silicon Valley Bank's Collapse Hit Ecommerce – List of Impacted Companies

Silicon Valley Bank's (SVB) rapid downfall led to rippling effects in the ecommerce world. The bank backed technology and ecommerce startups over its 40-year history. It sent retailers and vendors into crisis after some high-profile customers removed money from the bank, and others lost access to their deposits. The Department of The Treasury, The Federal Reserve, and the FDIC issued a joint statement on March 12 announcing SVB customers would have access to their deposits the following day.
What's Next For Personalization In Digital Commerce

When it comes to personalization, a growing number of customers expect businesses to understand and anticipate their needs. In fact, 73% of customers (download required) expected it in 2022, compared to 66% of customers in 2020. However, many businesses are struggling to keep up with these demands. Businesses know they should invest in personalization strategies that give customers ultra-tailored shopping experiences, but many believe the most effective way to achieve this is by "getting to know" their customers through personal identifiable information (PII).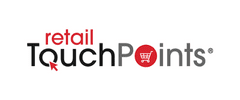 From Product Descriptions to SEO: How Retailers are Putting Generative AI to Use
Since OpenAI debuted ChatGPT a little over three months ago, "generative AI" has become a hot topic and no industry has been left untouched — least of all retail. "The advancements in just three months feel like they should have taken 10 years," said Darren Hill, Chief Digital Office at BrandX, which owns the Bon-Ton brand, among others, in an interview with Retail TouchPoints. "When you compare how quickly this thing is going to how quickly everybody got on the internet or how quickly everybody got an iPhone, it's night and day. I actually think generative AI is going to be bigger than the internet or smartphones in ecommerce."
The Omni Future of Retail: 2023 Outlook on Ecommerce & In-store Shopping

This is an unsettling time for many consumers. NIQ's 2023 Consumer Outlook research confirms that consumers intend to change their spending habits to combat growing economic insecurity. But, unless you have the fullest view of shopping and buying behavior, it's hard to truly grasp how changing spending intentions will manifest across retail channels in this environment. In 2023, the digital and physical worlds of retail will merge in ways we've yet to see before. Let's dissect the key questions and answers surrounding why this is important and what's at risk without an omni retail perspective.
Most Manufacturers and Retailers Say Digitizing Procurement Will Modernize Global Supply Chains
The old saying holds true: Chains are only as strong as their weakest links. And that's especially true of supply chains, where disruptions during the pandemic laid bare the pain points and pressures caused by outdated procurement processes. After all, at the heart of any enterprise, almost regardless of vertical, lies the critical and deceptively simple act of getting the equipment, the supplies, the raw materials in hand that are instrumental in industry, in getting finished goods into the hands of customers.
Slowdown in E-Commerce Hitting Logistics Companies' Payrolls, Experts Say
Logistics operators slashed nearly 17,000 jobs last month as consumer spending shifts to services from goods, and e-commerce growth stalls. Trucking, warehousing and parcel-delivery companies cut a combined 16,900 jobs in February, following a drop of 2,200 jobs in January, according to seasonally adjusted preliminary employment figures released Friday by the U.S. Bureau of Labor Statistics. The pullback came as the broader U.S. economy added 311,000 jobs, driven by growth in service sectors such as restaurants, hospitals and nursing homes.
The Four Marketing Strategies Your Shopify Store Needs to Drive Traffic
After taking the leap into the ecommerce world and launching your Shopify store, you're probably looking for ways to attract new customers. Even with a great design and solid product offering, standing out in a crowded market can be challenging. Fortunately, you can take several practical strategies and actions to promote and drive traffic to your business. Depending on your needs and goals, these can include anything from social media marketing to paid advertising to email marketing campaigns.
.
To subscribe to the Ecommerce & Marketplaces Newsletter, please complete the subscription form on this page (either to the right or below this article, depending on device). If you have any suggested content for this newsletter or would like to discuss evolving your organization's digital commerce, please write to us at info@mcfadyen.com.