Ecommerce & Marketplaces Newsletter – Jan 20th, 2023
Welcome to the 88th edition of our Weekly Newsletter, Ecommerce & Marketplaces – your weekly source for the online marketplace and eCommerce best practices, news, and actionable insights. We have much to share on NRF 2023 – Retail's Big Show, where McFadyen participated big time. While we will share an in-depth blog covering the event next week, we now bring you recap/takeaways from other significant sources. CMSWire talks about the top takeaways through three critical insights from a customer experience dimension. While some of the main topics were familiar from last year, Insider Intelligence analyst Suzy Davidkhanian shares four new insights from this year's National Retail Federation (NRF) Big Show. PYMNTS story reports evolving customer preferences and the role of tech innovation at the NRF 2023. Big names like Sony, Google, and Oracles stressed the importance of AI by demonstrating the applications of AI in improving various aspects of retail operations. Google Cloud introduced its suite of AI tech built to tackle common issues among enterprise retailers on the opening day of NRF 2023. The whole internet is talking about ChatGPT, all business functions across sectors are now feeling its ubiquitous influence. Developed by OpenAI, ChatGPT is an emerging chatbot that interacts with users in a conversational flow. Apexon brings you some fantastic use cases of ChatGPT for eCommerce. Ultimately ChatGPT can help digital commerce enterprises gain a larger market share, build stronger relationships with their customers, increase satisfaction, and drive incremental sales. It can give eCommerce businesses the competitive edge they seek. As per DHL, the retail holiday sales data for 2022 was disappointing, but it continues to see considerable growth in e-commerce. CNBC story reports that even though the holiday sales tanked, data shows that eCommerce wasn't the issue. Categories, including autos, engineering, manufacturing, and high-end consumer goods, did quite well. So, where was the problem? Read the CNBC story to find details. Digital Commerce 360 presents some key insights from the Deloitte report that show how mid-sized businesses want more digital payment options but find B2B payment processing problematic and expensive. Many sellers and buyers need help with the B2B payment process. Read this and more in this week's edition.
Notable news from the past week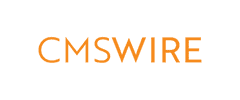 Top Takeaways From NRF 2023 Retail's Big Show

What does customer experience and TV shows like Euphoria, Stranger Things and Wednesday have in common? Well, more than you think. Sure, these TV shows are entertaining and have captivated audiences worldwide (especially younger generations) but there's something else at play here, and that's their influence on pop culture and the way we as consumers view, see and desire to interact with brands. Moreover, these TV shows define the state of where retail is headed — and what will soon become the table stakes of delivering exceptional retail experiences that not only resonate with the consumers that desire them, but also help to shape and mold what a success brand experience strategy looks like.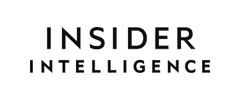 The Economy, Web3, and Social Media Highlight Our Analyst's Takeaways from NRF 2023

While some of the main topics were familiar from years past (here's looking at you, omnichannel), our analyst Suzy Davidkhanian shares four new insights from this year's National Retail Federation (NRF) Big Show. Davidkhanian said that while attendees talked about inflation and recession, it wasn't the backbone of every presentation the way COVID-19 was at last year's NRF Big Show or the way cost of living was at Shoptalk Europe last June. Why? There was more news—and good news at that.
Google, Sony, Oracle to NRF: You Can't Spell Retail Without 'A-I'
Officially it's called Retail's Big Show, but NRF 2023 was also about Retail's Big Tech. As in, the retail industry's increasing embrace of Big Tech and the scores of artificial intelligence (AI) solutions being showcased at the just-wrapped annual National Retail Federation convention in New York aimed at solving myriad problems that are currently plaguing the business. "Personalization and time matter; they drive conversion," apparel store Express CEO Tim Baxter told the crowd at one dozens of NRF breakout sessions, pointing to the evolving customer preferences and the role of tech innovation.
Top Six eCommerce Use Cases of ChatGPT

Chatbots have become a popular tool for businesses of all sizes, and eCommerce companies are no exception. With numbers for eCommerce retail sales expected to reach $8.1 trillion by 2026, it's safe to say the competition is fierce. The advent of new chatbot technology just may be what you need to adopt to stay ahead and future-proof your eCommerce business. Developed by OpenAI, ChatGPT is an emerging chatbot that interacts with users in a conversational flow. ChatGPT's ability to accurately and intelligently engage with consumers and fetch responses transcends anything the public has seen before. According to Open AI, the dialogue format makes it possible for ChatGPT to admit its mistakes, challenge incorrect premises, and reject inappropriate requests. What's more? During the research preview, usage of ChatGPT is free.
Holiday Retail Sales Tanked, But Trucking Data Shows Ecommerce Wasn't The Issue 
The market did not like what it saw from the final retail holiday sales numbers for 2022 which sets up a tough year for retailers, but e-commerce is continuing to boom, including in areas outside the core retail consumer. Trucking data shared by DHL with CNBC shows that while the core consumer market has pulled back, in many categories e-commerce sales remain strong. "E-commerce is continuing to boom," said Jim Monkmeyer, president of transportation for DHL Supply Chain, North America.
Mid-sized Businesses Eye More Digital Payment Options
Mid-sized businesses, or middle market companies with annual sales ranging from $50 million to $1 billion, historically have been largely underserved in their business-to-business (B2B) payment needs. As a result, many sellers and buyers are experiencing significant frustration with the B2B payment process, according to Deloitte. But to process payments more efficiently, more mid-size companies are looking to go more digital. The middle market is a key sector of the United States economy, with total revenues of over $6.6 trillion, Deloitte says. But for many organizations, B2B payment processing is problematic — and expensive, Deloitte says.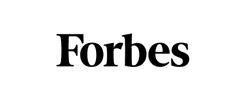 3 Hot, 3 Not: E-Commerce Tech Trends In The Pipeline For 2023
Technology moves fast—what drives innovation today is often in the rearview mirror tomorrow. For those of us in Silicon Valley, life undoubtedly moves at a breakneck pace, and we in the global tech epicenter understand a simple truth: You stop, you die. This is even more amplified in the retail and e-commerce space. Companies that hit the breaks to admire their accomplishments or pause for a quick breather often watch their competition and customers pass them by.
.
To subscribe to the Ecommerce & Marketplaces Newsletter, please complete the subscription form on this page (either to the right or below this article, depending on device). If you have any suggested content for this newsletter or would like to discuss evolving your organization's digital commerce, please write to us at info@mcfadyen.com.