Ecommerce & Marketplaces Newsletter – Jan 6th, 2023
Welcome to the 86th and the first edition of 2023 – Ecommerce & Marketplaces weekly newsletter. We have a lot of exciting stuff in this edition. We start with a story from Entrepreneur, written by Adrien Nussenbaum, CEO of Mirakl, that talks about how Marketplaces are taking over e-commerce and what retailers stand to gain by joining this movement. Adrien stresses it's still possible to transition to the marketplace model; it's even more advantageous during economic uncertainty and explains why. Starting an e-commerce business takes more than just a great product. It requires persistence, background work, and the willingness to overcome challenges. Heather Wilde, entrepreneur, and author talks about "Why Persistence Matters (Big Time)" in an e-commerce business. Through her own experiences, she articulates not to expect smooth sailing. Refrain from getting bogged down by challenges; instead, use them as opportunities to learn and find new ways to move the business forward. While the holiday season is over, one thing the retailers most dread is the returns. Per a recent report, return rates are growing faster than revenue growth rates. Forbes article presents some innovative ways to reduce the returns by up to 50% by leveraging user-generated content. The story suggests that leveraging the power of UGC is instrumental in increasing purchase confidence and affirming product expectations. The Nasdaq story covers the dramatic news of Amazon laying off over 18000 staff. This is over and above the 10,000 announced in November last year. The article presents some actionable steps to prepare for impending job loss—an excellent read for uncertain times. RetailTouchpoints story mulls over how brands can deliver more value to shoppers in 2023; it discusses some key areas like strategic discounts, better reward programs, and more efficient marketing channels. Consumers today are more price-conscious and are more inclined to interact with businesses that provide discounts and rewards. CNBC reports that Online holiday sales rose by 3.5% as discounts drove deal-hungry shoppers. According to Adobe Analytics, holiday sales rose to $211.7 billion this season, but retailers are bracing for a more challenging year ahead as inflation weighs on wallets. Read this and more in this week's edition..
Notable news from the past week


Marketplaces Are Taking Over Ecommerce. Here's What Retailers Can Gain by Joining Them

For the past two years, a dominant trend has been reshaping ecommerce. Enterprise marketplaces — online platforms that allow businesses to integrate a network of third-party sellers into their ecommerce strategy — have taken hold in every corner of the internet economy. From established titans like eBay and the sprawling Amazon Marketplace to new players in highly specific industries, marketplaces are now competing to serve customers in every corner of the world. Recent marketplace players include the iconic retailer, Macy's, prominent U.S. grocery chain, Kroger, and Maisons du Monde, one of Europe's most popular retailers for furniture and home goods. The marketplace model has also reached into B2B commerce, with major manufacturers and suppliers like ABB and Toyota Material Handling launching successful platforms.
E-Commerce Founders: Why Persistence Matters (Big Time)

When it comes to succeeding in e-commerce, every founder knows they need to build a product that customers love. They do research to avoid packaging mistakes and learn more about consumer behavior. But even with the right background and a strong product, there's no guarantee of success. It's estimated that globally, there are over 20 million e-commerce websites. With the growing popularity of e-commerce, there's a lot of competition, which can make it hard for new stores to stand out.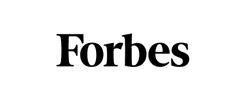 How To Reduce E-Commerce Returns After The Holidays With UGC
Retailers are dreading insurmountable return costs from Q4 holiday purchases. Return rates are growing faster than revenue growth rates for 91% of retailers, per a new report. In the U.S., consumer returns now account for a whopping 16.6% of total U.S. retail sales. There are many reasons shoppers decide to return, some of them outside the retailer's control. For example, an uptick in bracketing—an e-commerce shopping behavior where customers buy multiple products with the intent of returning at least one item—has caused recent financial strain, especially for apparel companies.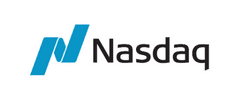 Amazon to Make Dramatic Lay Offs With Over 18,000 Job Cuts

Amazon CEO Andy Jassy, told staff today that the company would lay off over 18,000 workers worldwide. The figure is significantly more than the 10,000 layoffs it announced in November. Jassy blamed economic uncertainty and the company's rapid pandemic expansion for the cuts. The majority of the lob losses will be in Amazon Stores and its People, Experience, and Technology organizations. As there are around 1.5 million Amazon employees, the cuts represent about 6% of the tech giant's workforce.
How Brands can Deliver More Value to Shoppers in 2023 
Although there are signs that inflation is easing, higher prices and an uncertain economy continue to impact consumer behavior. Although many customers are "brand loyal," given the economic environment, stressed consumers nowadays will most often make retailer and product choices with price as the main factor. But what does price really mean? It doesn't necessarily mean the amount on the price tag. Instead, there is an increasing focus on delivering more value for consumers, which can include other cost-reducing methods such as strategic discounts, targeted shipping offers, and rewards or cashback on purchases. National Retail Federation CEO Matthew Shay put it best, saying "Retailers are providing great products and experiences at the right price levels to help stretch household budgets."
Online Holiday Sales Rose by 3.5% as Discounts Persuade Deal-hungry Shoppers
Online sales during the holiday season rose 3.5% year over year to $211.7 billion, according to Adobe Analytics, as record-high discounts persuaded shoppers to open up their wallets. That spending marked a new peak for e-commerce sales during the crucial retail season, according to Adobe. Yet markdowns played a key role in moving merchandise. Overall spending got a boost from key shopping holidays that typically bring the deepest discounts. Online sales during Cyber Week, the five-day period from Thanksgiving to Cyber Monday, totaled about $35.3 billion.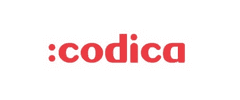 Key Trends in Digital Marketplace Industry in 2023
2023 is expected to be a good year for the online marketplace industry. Amazon's sales are expected to generate $491 billion from 2023 to 2027. That is what Statista's data predict. In recent years, online marketplaces have indeed become thriving businesses. Their number grows by leaps and bounds and shows no signs of stopping. As a result, the competition becomes steeper than ever before. The only way for business owners to stand out from the crowd is to implement the latest marketplace trends earlier than their rivals.
.
To subscribe to the Ecommerce & Marketplaces Newsletter, please complete the subscription form on this page (either to the right or below this article, depending on device). If you have any suggested content for this newsletter or would like to discuss evolving your organization's digital commerce, please write to us at info@mcfadyen.com.