Ecommerce & Marketplaces Newsletter – Dec 16th, 2022
Welcome to the 84th edition of the "Ecommerce & Marketplaces" weekly newsletter. We kick off this edition with our continuing coverage of Cyber Week Sales. Salesforce data reveals record-breaking cyber week with close to $281 Billion in global online sales. Some key highlights were that U.S. online sales rose 9%, the largest spike in six weeks, while global online sales rose 2% YoY. Black Friday online sales reached $65.3 billion globally, and Cyber Monday reached $46.2 billion. Salesforce data shows a powerful correlation between discount rates and digital sales as consumers held out for the biggest and best deals. Read the full story to gather more details. On the same note, we hope you checked our Holiday Sales Infographic published last week. Edge by Ascential predicts that third-party sales through marketplaces will hit $1.3 trillion and account for 59% of all global e-commerce by 2027. There is a massive opportunity for retailers. The Retail TouchPoints story looks at three retail areas in particular — wholesale, off-price, and grocery — where the marketplace opportunity is still wide open, primarily because each faces unique digitalization challenges that have slowed their move online. Marketplace Pulse reports that Amazon is looking to solve the social commerce puzzle before the social networks figure it out. It recently announced TikTok-like functionality to help Amazon become a discovery destination. Amazon's in-app shopping experience is called Inspire; with this, Amazon wants consumers to spend more time on its app, even if they aren't shopping. Marketplace Pulse story has more details. Forbes article looks at the big picture of Holiday Sales and what it means for retailers. Even though the retail sales slowed down a bit, yet were ahead of last year's sales. Sales for the combined months of November and October were 8.8% higher than last year. The key categories that showed the highest growth were nonstore grocery, home improvement, and discount stores. DC 360 story builds a case for why OEMs should start their digital journey. The advantages are many – by running their own online store, original equipment manufacturers get more data insights about their existing customers, attract new customers, sell more products, and are then able to compete more effectively. An insightful write-up by Tina Harrington, President and Chief Operating Officer of GenAlpha Technologies. Read this and more in this week's edition.
Notable news from the past week


Salesforce Reveals Record-Breaking Cyber Week: $281 Billion in Global Online Sales

Salesforce (NYSE: CRM), the global leader in CRM, today unveiled its 2022 Cyber Week figures, analyzing shopping data from over 1.5 billion shoppers on the Salesforce Customer 360 and activity across commerce, marketing, and service (including 24 of the top 30 U.S. online retailers). Overall, 2022 global online sales hit an all-time high of $281 billion, up 2% compared to 2021, and $68 billion in the U.S., up 9% compared to 2021.
Three Marketplace Categories Where 'White Space' Still Exists

Marketplaces have been a dominant force in online retail for some time now, with early mover Amazon still leading the pack. Now, an increasing number of other retailers are seeing the value in adding a marketplace to their commerce offerings. As a result, third-party marketplaces are expected to be the fastest-growing retail channel globally over the next five years, with Edge by Ascential forecasting that third-party sales through marketplaces will add $1.3 trillion dollars and account for 59% of all global ecommerce by 2027.
Amazon Attempts Social Commerce
Amazon hopes to figure out social commerce before social networks can solve shopping. It announced TikTok-like functionality that could turn Amazon into a discovery destination. Last week, Amazon launched Inspire – "an in-app shopping experience that gives customers a new way to discover ideas, explore products, and seamlessly shop from content created by other customers, influencers, and brands they love." The experience is similar to a TikTok feed, featuring endless photos and videos shoppers can swipe through. Once they see something they like, they can buy it in a few clicks.
Retail Sales Slow But, Holiday Sales Are Ahead Of Last Year

November retail sales slowed from October but remained higher than last year without considering inflationary pricing. Retail sales for November were down 0.6% compared to October but up 6.5% from last November (seasonally adjusted). In November, the Consumer Price Index (CPI) rose 7.1% in the previous 12 months. However, the CPI minus food and energy increased by only 6%. Compared to October, the categories that had favorable sales were discount stores, home improvement, grocery, and food services. "Despite the relatively flat economic growth in November sales, even with early Black Friday promotions from retailers, nearly 200 million consumers shopped from Thanksgiving Day to Cyber Monday, higher than last year's holiday weekend. This increase in shoppers proves what our data has shown us in the last several months," said Jonathan Silver, CEO of Affinity Solutions, "Consumer appetite for spending is still strong."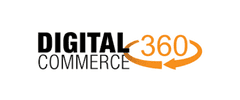 Three More Reasons Why OEMs Should Start Their Digital Journey 
One of the biggest lessons is that organizations must be more agile and respond quickly to changes. Digital investment helps to create that agility and allows for new growth. And even though that's the case, many original equipment manufacturers (OEMs) have been slow to adopt these technologies for various reasons. Whether it's because of cost or a reliance on what's worked, a massive amount of potential isn't being realized.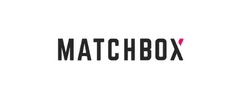 Eleven eCommerce Marketplace Management Challenges
How should one market their products through an internet shop? Looking inside a commercial marketplace can reveal some valuable lessons for you. It gets more complex and more challenging to manage multiple marketplaces. You should constantly diversify your sales channels. A well-developed strategy can prevent overreliance on any single platform for 100% of your revenue while allowing for new audiences. There're several options for solving problems with multi-market environment management. Today we are going to discuss 11 eCommerce marketplace management challenges.
With 100% Uptime, Mirakl-Powered Marketplaces Defy eCommerce Trends, Growing 53% During Cyber Week
Retailers across the globe are facing a complicated macroeconomic landscape this holiday shopping season, with rising inflation and economic uncertainty leading to unpredictable customer behaviors – and questions about retailers' bottom lines. Will shoppers cut costs on gifts, or take advantage of sales to stock up on high-value goods? Will they shop early, or wait in hope of bigger discounts? And how will they spend on eCommerce versus in-store shopping?
.
To subscribe to the Ecommerce & Marketplaces Newsletter, please complete the subscription form on this page (either to the right or below this article, depending on device). If you have any suggested content for this newsletter or would like to discuss evolving your organization's digital commerce, please write to us at info@mcfadyen.com.