Ecommerce & Marketplaces Newsletter – Dec 9th, 2022
Welcome to the 83rd edition of the "Ecommerce & Marketplaces" weekly newsletter. Our main story is about the Cyber Week sales; we look at the holiday season. Our blog gives you the lowdown on Cyber Week 2022 results with stats, trends, and data, plus insights with an information-packed infographic that covers the broader Holiday Shopping period. According to Adobe Analytics data, U.S. online sales returned to normal, indicating growth over the Thanksgiving weekend. Adobe's Analytics tracks 1 trillion visits to U.S. retail sites, 100 million SKUs, and 18 product categories. Reaching $35.27 billion in web sales with a growth rate of 4%, it overtook 2020's record of $34.36 billion in Cyber 5 web sales. McKinsey's story tells us why many U.S. retailers are reducing prices to clear excess inventory and how smart markdown strategies will make a huge difference to their bottom lines. It also lays out some strategies to enable successful markdown management. It requires a disciplined approach with the right data, analytics, and tools. Retail Touchpoints has a topical write-up on how soccer gear sellers benefit from a World Cup-fueled holiday season. For instance, Soccer.com has been able to capitalize on consumers' World Cup obsession and is seeing sales go through the roof for specialty items. DC360 reports that some Amazon.com shoppers could not complete checkout on Dec. 7. Some sellers also felt the impact as sales nosedived during the Amazon outage. This latest outage comes two days after Amazon Web Services (AWS) experienced an outage on Dec. 5. Read the DC 360 to gather more details. ClickZ article looks at how the explosion of retail media and a shift in shopper trends over the past few years is pushing brands to increase their awareness of gaps in infrastructure, change management, and the importance of an omnichannel approach. With rising inflation, it is more challenging to become a retailer of choice this holiday season. Total Retail story delves into why a non-buyer CX strategy is critical to succeeding in this environment. The whole strategy here focuses on why non-buyers turn to the competition to find what they're looking for and why they switch. Read this and more in this week's edition.
Notable news from the past week


Cyber Week Sales & Holiday Season Infographic

Cyber week is behind us, and despite many challenges like the ongoing economic downturn, rising inflation rates, and ongoing supply chain issues, the sale was still a record-breaking shopping event. This blog will give you the lowdown on Cyber Week 2022 results with stats, trends, and data, plus insights with an information-packed infographic that covers the broader Holiday Shopping period of Nov 1st to Nov 28th.
Hitting the Mark: Why Markdowns Matter More Than Ever

The US consumer, just like the US economy, has been anything but predictable over the past few years—and the rapid changes have kept retailers on their toes. After the initial shock of COVID-19, which in early 2020 forced stores to close and caused demand for some product categories to plummet, consumer spending recovered relatively quickly, rising to record levels later that year. The recovery continued into 2021 as consumer sentiment and spending spiked in tandem, resulting in consumer demand that exceeded retailers' stock levels.
How Soccer Gear Sellers Are Benefiting from a World Cup-Fueled Holiday Season
Global World Cup fever has turned the most unlikely sports enthusiasts into soccer fanatics. The event's unusual timing means more consumers are adding the sport's memorabilia to their holiday wish lists this year — and that has created major opportunity for retailers selling soccer gear and specifically, World Cup and team-focused memorabilia. For example, Soccer.com has been able to capitalize on consumers' World Cup obsession and has seen an uptick in specialty items highlighting the event, such as Panini sticker books as well as jerseys representing popular teams including Chelsea and Liverpool. The retailer also seen traction with more typical items not centered on the World Cup, including soccer shoes and cleats.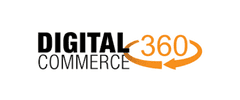 Amazon Outage Frustrates Sellers and Shoppers

For about one hour on Wednesday morning, thousands of Amazon.com Inc. shoppers received error messages during checkout. Amazon's message for shoppers using its app or website said the merchant was experiencing "unusually heavy traffic." Some Amazon sellers said they noticed an impact during the outage. "Sales just nosedived" for part of the morning, said Ethan Goldstein, CEO of Curist, an Amazon marketplace merchant and seller of online medicine.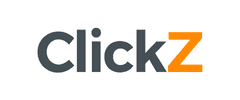 The Explosion of Retail Media: Opportunities And Challenges For Brand Marketers 
The Covid-19 pandemic brought a new normal to many industries, and marketing was no exception. A drastic shift in shopping trends occurred as more customers moved to online platforms for their retail needs. This catapulted the retail media space in record time as brands witnessed the increased need and pushed to make their digital mark.  Retail media is essentially the digital version of shopper marketing. It consists of advertising sold within digital properties where products or services are also sold, such as retailer websites and apps, or online marketplaces. It can display close to the point of sale when a customer is actively searching or shopping, creating a customized target approach.
What Retailers Need This Holiday Season — a Non-Buyer CX Strategy
Holiday sales are expected to grow 4 percent to 6 percent this year. However, inflation continues to be of concern for consumers, with 84 percent of shoppers looking to save money. Recent Sense360 by Medallia research on consumer behavior and spending reveals that shoppers are buying fewer products. However, for those companies that they do shop with, they're spending more. While not all retailers may be impacted, the takeaway is clear: Becoming a retailer of choice is more important than ever this holiday season.
Thirteen Ways To Increase Your Ecommerce Sales This Holiday Season
Do you feel like the holiday season is getting longer and longer each year? You are not wrong. This year's holiday deals have started earlier than ever, and while inflation and supply chain issues are to blame for the record-breaking dates this year (think early October), the early bird has always gotten the worm. For this year, we're going to assume you have a few things in place: a website, some products and an "x" number of customers that you wish to grow to "y." Having spent the last decade immersed in the world of marketing and ecommerce, I've identified 13 key areas to invest in right now that can generate the best ROI for your ecommerce businesses in preparation for a holiday frenzy.
.
To subscribe to the Ecommerce & Marketplaces Newsletter, please complete the subscription form on this page (either to the right or below this article, depending on device). If you have any suggested content for this newsletter or would like to discuss evolving your organization's digital commerce, please write to us at info@mcfadyen.com.