Ecommerce & Marketplaces Newsletter – Nov 25th, 2022
Welcome to the 81st edition of the "Ecommerce & Marketplaces" weekly newsletter. With Alibaba's Singles Day behind us, we bring a detailed story on highlights and lowlights of the World's Biggest Online Shopping Festival. As a barometer of Chinese retail demand, this year's event was the most challenging. We look at what worked and the overall eCommerce retail landscape in China, the biggest winners, and losers. Even though Alibaba is expected to post flat to meager growth in takings from 2022's event, the size and scale to which this event has reached genuinely showcase the power of global marketplaces. Mirakl is partnering with eCommerce data provider Cluster to enable online marketplaces to scale product data and accelerate their growth. The partnership will allow Mirakl customers to maintain and scale their product catalog in an effortless manner. It will also help Mirakl customers benefit from Cluster's catalog, which contains over one billion products, over 23 million brands, and over 80,000 digital point-of-sale (POS) data providers. The Paypers story has more details.
If you are in the market looking for PIM (Product Information Management) Software, then we have you covered. CXOToday.com covers the top seven PIM solutions enterprises can use to succeed in 2023. DC360 story tells us that online retailers plan to invest more in technology in 2023. This comes from Digital Commerce 360s 2023 Leading Vendors Report. It provides examples of how retailers use technology to track the customer journey. Apparently, 39% of online retailers predict they will spend 10.1% to 15% more on technology in 2023. Read the full story to get more details. Since the return to what passes as normalcy, the businesses impacted initially by COVID have charted diverging courses. TechCrunch article looks at ways to quantify the global eCommerce meltdown. Finally, Forbes has six critical lessons for the eCommerce industry. Read this and more in this week's edition.
Notable news from the past week


Alibaba Singles Day 2022 Recap – Highlights & Lowlights

This year, Singles Day featured 290,000 brands from over 90 countries and regions across 7,000 product categories. Many watched this year's event to see if the sales could hit RMB 1 trillion. But in a mood reflective of the muted economic situation, Alibaba has withheld the sales results for the first time in history. In its official statement Saturday, Alibaba said results for this year's event were "in line with last year's… despite macro challenges and COVID-related impact," without going into any details.
Small Business Saturday: How to Prepare for Online Sales Ahead of the Holiday Shopping Season

The busiest consumer spending period of the year — the holiday shopping season — is almost upon us. For the little guys, all eyes are on Small Business Saturday, the nationwide movement encouraging consumers to shop at small businesses rather than at big box retailers. The day is crucial for small business success, with 78% of small business owners saying 2021's holiday sales would impact their ability to keep their doors open this year.
Mirakl, Cluster to Enable Online Marketplaces' Scalability

France-based SaaS platform Mirakl has partnered with ecommerce data provider Cluster to enable online marketplaces to scale product data and accelerate their growth. Through this partnership, Mirakl customers will be enabled to maintain and scale their product catalogue in an easy manner and validate unstructured or incomplete item listings within their online marketplaces in order to create an extended and increasingly complete product offering, while simultaneously elevating the customer experience. Cluster's tools and features will be available to Mirakl-powered marketplaces through an ecosystem of curated sellers and partners, Mirakl Connect, each of them being selected with the aim of helping marketplace operators launch and scale in a quick manner.
Top Seven Product Information Management (PIM) Software in 2023

In this highly competitive climate, the success of any business is proportional to how well its products are managed. With the goal of delivering an engaging shopping experience, it has become crucial for every business to improve its selling performance across multichannel touchpoints. By providing a centralized hub for all relevant product data, product information management (PIM) simplifies and provides a single, accurate view of the product data. Product managers and data teams rely on PIM to collect data from multiple sources as well as identify and fix problematic data.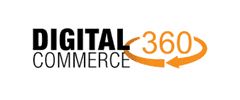 Online Retailers Plan to Invest More in Technology in 2023
The pandemic thrust many retailers into ecommerce — and shoppers became comfortable shopping online. Retailers are now taking a step back to reassess what technologies will help retain existing customers and entice new ones. Digital Commerce 360's 2023 Leading Vendors Report includes survey data and case studies demonstrating how technology helps retailers. According to Digital Commerce 360's Digital Technology survey, conducted from September to October 2022, three-quarters of surveyed retailers (76%) plan to increase their investment in technology to attract new and retain loyal customers in 2023.
Quantifying The Global e-commerce Slowdown
The COVID-19 pandemic was many things. Global contagion. Health catastrophe. Herald of new geopolitical tensions and a long-running commentary on how far we're willing to go to protect — or not — our fellow humans. It was also a business earthquake that shook up most industries around the world. But as quickly as COVID came on the scene, breaking supply lines and business models, it also faded. In the wake of most of the world learning to live with — or merely deciding to endure — the health impacts of the pandemic, many industries snapped back to their prior form. Airlines went from trash to first class; in contrast, tech companies flipped from darlings to disparaged.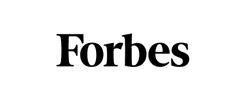 Six Key Lessons For The E-Commerce Industry
It's a topsy-turvy world in e-commerce, there's no question about that. I've been in this game for more than 20 years, specializing in Amazon and Shopify, and over the years, I've become privy to many different perspectives within this industry. As the head of the e-commerce department at a successful home improvement and DIY product provider, there are many lessons that I've learned along the way. In this article I will break down six key lessons for e-commerce industry leaders—I hope they will help readers make the most of their journey in this exciting field.
.
To subscribe to the Ecommerce & Marketplaces Newsletter, please complete the subscription form on this page (either to the right or below this article, depending on device). If you have any suggested content for this newsletter or would like to discuss evolving your organization's digital commerce, please write to us at info@mcfadyen.com.