Ecommerce & Marketplaces Newsletter – Nov 18th, 2022
Welcome to the 80th edition of the "Ecommerce & Marketplaces" weekly newsletter. We kick off this edition with the announcement of McFadyen's release of the 2022 Multi-Vendor Marketplace Vendor Comparison Report called the Suite Spot. The Marketplace Suite Spot report compares marketplace development platforms Logicbroker, Marketplacer, Mirakl, Spryker, Virto Commerce, Unirgy, VTEX, and Webkul. The detailed 39-page report consolidates detailed surveys, dozens of hours of vendor demos, time discussing vendor strategy, and conversations with marketplace operators. We also have a recap of Handelsblatt Conference: Platforms & Ecosystems, Europe's premiere platform event where Chief Digital Officers, C-Levels, and the technical management of the areas of digitization, innovation, and idea generators from all industries meet. McFadyen Digital participated in the conference and was represented by Peter Evans, it's Chief Strategy Office. Peter Evans's keynote was "Preparing for Web3: Corporate Strategy, Innovation, and Branding," where he discussed the implications of web3 and spoke on how blockchain technology influences corporate strategy, innovation, and branding. McKinsey's insightful article outlines why a successful transition to the next horizon of digital commerce requires companies to get real about being a customer first and make some hard choices. It discusses the idea of "next commerce," which requires companies to put digitally driven commerce at the center of their organizations to orchestrate experiences that meet customers' ever-rising expectations. Forbes Business Council blog talks about the four changes that can help eCommerce rebound in 2023. Very well thought out and structured by Liz Giorgi, Emmy-winning creative-turned co-founder, and CEO of soona. Here she talks about the strategy to close the gap between real life and virtual shopping to integrate them for their best possible purpose. Alibaba is keeping the Singles Day sales data under wrap for the first time since it began. The sales growth has slowed, and this year's sale has been mired in controversies due to governments' clampdown on social media influencers. Shopify has a great article that discusses twelve effective strategies to sell products online. Read this and more in this week's edition.
Notable news from the past week


McFadyen Digital Releases 2022 Multi-Vendor Marketplace Vendor Comparison Report

McFadyen Digital released the third edition of their annual Marketplace Suite Spot Report, the industry's only detailed comparison of multi-vendor marketplace and drop ship software vendors. In a sign of the level of investment and maturity in this space, eight vendors are profiled and compared, increased from six in the debut report in 2020. A detailed discussion of the findings will be broadcast in a live webinar at 2:00 p.m. ET on Thursday, November 17th.
Handelsblatt Conference: Platforms & Ecosystems – Recap

On October 25 and 26, the Handelsblatt conference "Platforms and Ecosystems" took place in Düsseldorf (Handelsblatt Townhall), live on-site and digitally. The focus of the two-day event this year was on the question "Ecosystems, platforms, Web 3.0 and Metaverse as the answer to the strategic questions of German industry" It was indeed a pleasure for McFadyen Digital to participate and attend the conference. McFadyen was represented by Peter Evans, its Chief Strategy Officer. The event was hosted by the Handelsblatt Media Group, a leading media house for economic and financial information in Germany.
Becoming Indispensable: Moving Past e-commerce to NeXT Commerce

Companies are in danger of missing the next e-commerce wave. With e-commerce sales doubling in the past five years and markets expected to almost double again by 2026, companies are making sizable investments in their e-commerce capabilities. The problem is that many of these companies are locked into an increasingly outdated view of e-commerce as a "bolt-on" to the main business. This approach to e-commerce needs a big upgrade grounded in a commitment to become indispensable to the customer through an exponentially deeper level of engagement online and offline.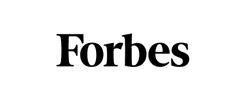 Four Changes That Can Help E-Commerce Rebound In 2023

Did you change your shopping behavior in 2022? Did you find yourself returning to the mall? Strolling local boutiques on the weekends? If so, you weren't alone. The folks who were predicting the demise of in-person retail got a rude awakening in 2022 as we started to recover from the pandemic. Not only that, but our national belief that "e-commerce would become everything" simply did not come true. In fact, the World Economic Forum noted that e-ecommerce sales were declining for the first time in the history of the industry.
Singles' Day Sales Growth Slows, but Cross-Border Commerce and Livestreaming Shine On
Alibaba Group declined to release the exact results for its 14th annual 11.11 Global Shopping Festival, also known as Singles' Day, instead noting that results were "in line with last year's GMV performance despite macro challenges and COVID-related impact." While this implies growth may be slowing for the event overall, it's still undeniably massive — Singles' Day rang up RMB 540.3 billion ($84.54 billion) in gross merchandise volume (GMV) for Alibaba alone in 2021 — and the fact that 1,009 overseas brands saw GMV more than double year-over-year proves that it remains a great way for Western brands to break into China.
How To Find a Product To Sell Online: 12 Effective Strategies
One of the biggest challenges aspiring entrepreneurs face is finding profitable trending products that will sell, whether it's a single product or a full product line that occupies a niche in a market. Coming up with product ideas is admittedly a little tricky, and the importance of selling a product people want can leave even the most motivated people stuck in analysis paralysis. It often feels like everything you could possibly sell is already being sold—not to mention the reality that there will be plenty of competition in the most popular product categories.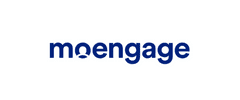 Seven D2C Ecommerce Retail Marketing Strategies to Adopt
What's the D2C marketing strategy or direct-to-consumer retail strategy that every popular retail brand is suddenly raving about? The direct-to-consumer strategy involves direct selling to the customers without getting any middlemen (read distributors or wholesalers) involved. L'Oreal launched a D2C offering called Color and Co that offered personalized hair dye kits to its consumers. The consumers could receive live online consultations from professionals on the colors and packages and order a customized product that would be delivered in their footsteps.
.
To subscribe to the Ecommerce & Marketplaces Newsletter, please complete the subscription form on this page (either to the right or below this article, depending on device). If you have any suggested content for this newsletter or would like to discuss evolving your organization's digital commerce, please write to us at info@mcfadyen.com.