Ecommerce & Marketplaces Newsletter – Oct 14th, 2022
Welcome to the 75th edition of the "Ecommerce & Marketplaces" weekly newsletter. We start this week's edition with a blog on looking at Marketplace Performance Management through the best-selling Marketplace Best Practices book. MPM is the toolset that enables customers to embrace the best practices by providing a deep measurement of the often hard-to-read metrics that determine the difference between a strategic business asset and a project that fails to deliver on its promise. PYMNTS reports that around 44% of deal chasers used the online marketplace to make their most recent retail purchases. This comes from their September playbook, "At The Checkout: Deal Chasers Versus Loyal Customers," a collaboration with checkout.com. It has a lot of insightful data – only 26% prioritize merchant loyalty and detailing the factors shoppers consider before checking out and deciding whether to return. Digital Commerce 360 reports that Goodwill Industries is launching a second marketplace for secondhand goods. This is the second online marketplace in the works after launching a marketplace 23 years ago. The plan is to launch 100,000 unique items and expand to 1 million next year. GoodwillFinds will see its revenue go to local Goodwill Industries affiliates in the new marketplace. Forbes has an interesting story on how to take personal branding to the next level. It is all about developing a unique brand voice and tone. Chris M Walker, the founder of Legiit Online Marketplace, the fastest-growing freelance marketplace in the world, shares some handy tips. Target is the latest retailer after Amazon and Walmart, enabling its customers to pay with their SNAP (Supplemental Nutrition Assistance Program) benefits when shopping for groceries online. Tech Crunch story has more details. Albertson and Kroger merger looks pretty close to fruition and could happen as early as this week – CNBC reports. Kroger is the largest supermarket operator in the US, with over two dozen banners. On the other hand, Albertson has more than 2,200 supermarkets in 34 states with 290,000 employees. The CNBC story has more details. Adobe Analytics forecasts that digital holiday sales are expected to rise by 2.5% to $209.7 billion. This is significantly less compared to last year's increase of 8.6%, primarily because of economic uncertainty and rising inflation. Read this and more in this week's edition.
Notable news from the past week

Marketplace Performance Management Best Practices: Getting The Most From Multi-Vendor Commerce

With the Amazon-best-selling book, Marketplace Best Practices, McFadyen has set the standard for Marketplace Best Practices. We bring together all the insights customers need to manage and optimize the complex marketplace and commerce environment. McFadyen has a long history of establishing the benchmark for these more involved ecommerce environments. While some of the best practices defined are in the setup and structuring of the business, there are many operational aspects that cannot be achieved without effective measurements.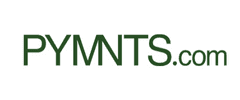 44% of 'Deal Chasers' Used Online Marketplace to Make Their Most Recent Retail Purchases

Inflation is top of mind for consumers. That's no surprise. And with higher prices comes the desire to find the most bang for the buck, the offers that help stretch shopping dollars. As PYMNTS research done in collaboration with Checkout.com reveals, across more than 2,000 consumers, a variety of online features, taken, together influence just how and where consumers click on the buy button — and how loyal they are to merchants in an environment where "hyper-competitive" is a bit of an understatement.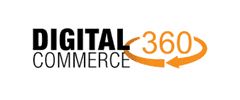 Goodwill Industries Launches A Second Marketplace for Secondhand Goods

The newest online marketplace in the secondhand goods industry comes from the organization that pioneered secondhand retail way back in 1902. Goodwill Industries International Inc., the national federation of nonprofit stores that sell donated items to raise money to help the disadvantaged, this week debuted an online marketplace of curated items from across its network. It's the second such venture from local Goodwill affiliates.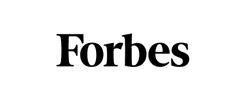 An Effective Way To Upsell In A Digital Marketplace

Did you know there's a brand called "You" just waiting to be discovered? Ever since it was first coined in 1997, the term "personal branding" has proven to be a popular catchphrase among marketers. Despite many seeing the concept as a way to stand out from the competition and to be heard, its trajectory toward being an essential marketing strategy was fraught with challenges—the requisite conditions were simply absent in the early phase after its conception.
Target.com is Latest Retailer to Add Support for SNAP Payments
Target is the latest national retailer to roll out the ability for customers to pay with their SNAP (Supplemental Nutrition Assistance Program) benefits when shopping for groceries online. While the payment method has long been accepted in stores, online grocery retailers offering curbside pickup and delivery programs have only more recently begun to support the payment type in their online offerings.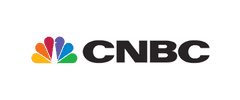 Albertsons Merger With Kroger Could be Announced This Week
Kroger could announce a deal to buy rival grocery company Albertsons this week, sources told CNBC's David Faber. Shares of Albertsons jumped and were briefly halted on Thursday morning after news that two companies are deep in talks. The all-cash acquisition may be announced as soon as Friday morning, sources told Faber. Kroger is the largest supermarket operator in the country with about two dozen banners, including Fred Meyer, Ralphs, King Soopers, Harris Teeter and its namesake brand. It has nearly 2,800 stores in 35 states and about 420,000 employees. The company trails behind Walmart, which is the top grocer in the U.S. by revenue.
Adobe Analytics: Digital Holiday Sales Expected to Rise 2.5% to $209.7 Billion
Adobe expects U.S. online holiday sales to hit $209.7 billion in the period from Nov. 1 to Dec. 31, 2022, a 2.5% increase over holiday 2021. Adobe also expects more of this spending to come earlier in the season due to early shopping holidays such as the second Amazon Prime Day. The projected growth is significantly lower than the 8.6% increase last year, much of which was due to more shoppers returning to stores. In 2022, the impact of economic uncertainty, particularly in rising prices of non-discretionary expenditures like gas, food and housing, will rein in consumer spending. buck.
.
To subscribe to the Ecommerce & Marketplaces Newsletter, please complete the subscription form on this page (either to the right or below this article, depending on device). If you have any suggested content for this newsletter or would like to discuss evolving your organization's digital commerce, please write to us at info@mcfadyen.com.