Ecommerce & Marketplaces Newsletter – Oct 7th, 2022
Welcome to the 74th edition of the "Ecommerce & Marketplaces" weekly newsletter. We start this week's edition with the coverage of our participation at "Meet Magento NY 2022", the Magento annual user conference at the heart of New York City. It was a special edition, as Meet Magento was back in person after three years. As we have come to expect of Meet Magento – it was a learning-filled event with expert speakers, insightful discussions, and notable attendees. The team McFadyen consisted of Umapathy Gandhi, SVP, Global Delivery at McFadyen Digital, Manuel Rosario & Abhilash Vijayan. Forbes article written by Ryan Lee, founder, and CEO of Nautical Commerce, talks about how to launch an online marketplace for a B2B company. He presents three considerations when launching marketplaces: frictions to overcome and emphasizes build Vs buy decisions. Highly useful read, full of practical insights. PYMNTS breaks the story of the new partnership between Mirakl and Balance, making it easier to conduct business on online marketplaces. Mirakl will use Balance solutions to enable seamless payments for B2B customers using its platform. The partnership will allow Mirakl customers access to net terms, payment flexibility, fully reconciled instant vendor payouts and other payment solutions, and fully automated accounts receivable (AR), risk-free financing, and application programming interface (API)-integrated solutions. Creative Minds has an informative blog about what is best for your business between Dropshipping Vs. Marketplace. It looks at the benefits and challenges of each model. Hubspot presents "23 Best Marketplace WordPress Themes for 2022." It talks about three elements that make them stand out: personalized customer accounts, robust seller profiles and dashboards, and a powerful front-end search functionality. It then goes on to list the Best Marketplace WordPress Themes that help you provide a frictionless shopping experience for the buyer and a seamless selling experience for the seller. Content will be the king in determining eCommerce success in 2023, as per the Entrepreneur story. It talks about how content needs to use written, visual and audio to drive marketing funnels in building interest, desire, action, and awareness. Read this and more in this week's edition.
Notable news from the past week

Meet Magento New York 2022 – Event Highlights

Meet Magento is a leading annual e-commerce conference event series organized in more than 40 countries, including the USA, Japan, Germany, Indonesia, Argentina, Mexico, Spain, UAE, etc. Meet Magento 2022 New York edition took place on September 23, 2022, at a most spectacular venue – Pier 60, overlooking the Hudson River in NY. The event had a special significance as it was back in person for the first time in three years. While the event had technical discussions around Magento, it also offered specific tracks focused on merchants and trending eCommerce practices. As usual, it was a fantastic opportunity to make new connections.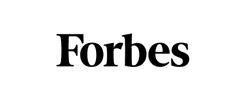 Launching An Online Marketplace For Your B2B Company

Direct-to-consumer marketplaces have risen to generate two-thirds of B2C e-commerce sales. By capitalizing on consumer preferences for more choice and better pricing, e-commerce giants like Amazon and eBay have been able to build virtual empires. However, marketplaces are also poised to revolutionize the business-to-business (B2B) segment, in which direct selling by distributors, wholesalers and manufacturers in bulk quantities reigns supreme.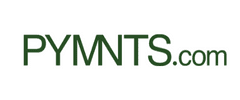 Balance, Mirakl Partner to Add B2B Payments to Marketplaces

B2B payments platform Balance and enterprise marketplace Software-as-a-Service platform Mirakl have partnered to make it easier to conduct business on online marketplaces. With the partnership, Mirakl will use Balance solutions to enable seamless payments for B2B customers using its platform, according to a press release sent to PYMNTS. "At Balance, our mission is to fully digitize B2B trade by bringing business payments online, and partnering with Mirakl will allow us to serve more B2B marketplaces than ever before," Balance CEO and Co-Founder Bar Geron said in the release. "We are very excited to work with the Mirakl team and provide the best B2B payments experience possible for their customers."
How to Build a Peer-to-Peer (P2P) Marketplace in 2022

Pierre Omidyar, the founder of eBay, still remembers his first sale on a newborn peer-to-peer marketplace in 1995. It was a broken laser pointer with a $15 price. His offer received many responses from people. That's where the success story of one of the biggest P2P platforms started. Soon businesses realized what powerful attraction-based effect marketplaces had. Today it's possible to find hundreds of P2P marketplaces on the market, covering all needs of modern people.
Drop Shipping vs. Marketplace: What is Best for Your Business?
When starting an eCommerce store, you'll probably have tons of questions. One of which is Drop Shipping vs Marketplace: Which is best for me? That is understandable, as the world of electronic commerce is imbued with what seems to be many difficult concepts and ideas. But they don't have to be that hard: it's all about taking some time to understand them. For that, we'll address these questions and give an overview of what is dropshipping and how it differs from a more conventional marketplace solution.
23 Best Marketplace WordPress Themes for 2022
An online marketplace is a network owned and operated by a person or group that publicizes vendors who have products or services for sale. The owners of the online marketplace may have set criteria for selecting vendors to promote on the website, or they may allow vendors to opt in and sell on the site without approval. The upfront cost of starting an ecommerce business that sells directly to the customer is relatively high compared to using a marketplace. If you want to sell digital products or services, but aren't as interested in the operations of selling goods directly to the consumer, an online marketplace is one solution. In this post, we'll cover the best WordPress marketplace themes for opening a marketplace website of your own.
Is Your Company Prepared for What's Ahead for Ecommerce in 2023? Here's What You Need to Know
Content is still a powerful proponent in creating a strategy that is both creative and effective. Utilizing tactics in storytelling and maintaining an analytical approach can certainly guide a mediocre campaign to becoming a successful bombshell for a company. No matter which way you look at it, the ecommerce landscape is getting increasingly competitive. Staying ahead of the competition heading into 2023 will take precision. Advertising costs are up, and campaigns centered on quality, customer-focused content have been dwindling because it has become more about making a quick buck.
.
To subscribe to the Ecommerce & Marketplaces Newsletter, please complete the subscription form on this page (either to the right or below this article, depending on device). If you have any suggested content for this newsletter or would like to discuss evolving your organization's digital commerce, please write to us at info@mcfadyen.com.