Ecommerce & Marketplaces Newsletter – July 22nd, 2022
Welcome to the 63rd edition of the "Ecommerce & Marketplaces" weekly newsletter. We kick off this edition with a brand new blog and infographic from us on the recently concluded Amazon Prime Day. We have built an insightful infographic with the help of data from Numerator. Numerator's Amazon Prime Day Tracker compiles a live look across Numerator data sources to bring immediate insights into what is happening on Prime Day. An insightful article from Fast Company looks at how building digital marketplaces can help the service industry thrive like retailers. The service industry is still in the infancy stages of digital transformation; companies leading the charge can grab the strongest market position. We have covered "embedded finance" in a couple of editions. This time we bring you a story from Finance Digest. The implications and potential for embedded finance in B2B are enormous. This piece lays out points that tell precisely why embedded finance should be part of the B2B suppliers looking at a double-digit growth plan. Business resilience is being tested with the ongoing war in Ukraine, economic uncertainties, and supply chain issues. To make sense of what just happened and what's coming next, PYMNTS assembled the insights of 32 industry leaders about the possibility of a recession in the second half. While many agree it's more than likely, getting through the COVID-19 crisis has instilled new confidence. It's a free downloadable asset, "Baseline 2022 What the Next – Six Months Holds," that makes excellent reading. DC 360 article on the B2B marketplace looks at how Amazon Business is changing the market landscape and getting into a dominant position. In 2022, Amazon will account for 31.7% of all B2B marketplaces sales of $130 billion, based on a projection from Digital Commerce 360. That means nearly one in three U.S. B2B marketplace transactions will occur on Amazon Business. Starting an exchange marketplace during a recession can be a challenging task. Worry not; we have you covered. Guy Melamed, CEO -Exberry shares his expertise and insights on mitigating the risks associated with starting exchange marketplaces at this uncertain time. Read this and more in this week's edition.
Notable news from the past week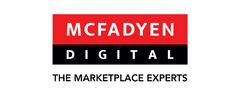 Marketplace Sales Drive Prime Day 2022 Past $12B (With Infographic)

It was yet another year of blockbuster sales for the just concluded Amazon Prime Day. The Prime Day this year was held on the 12th and 13th of July across 20 markets of Amazon. In contrast, the event was bumped to October during the first year of the pandemic and then to June last year. This year's event kept in line with the usual times and was a welcome return to form. Consumers worldwide spent more than $12 billion over the two days. Even though the sales growth was modest, it was still a slight uptick over last year's growth.
How Building Digital Marketplaces Can Help Service Industries Thrive Like Retailers

If you've received a package from Amazon, eBay, or any other online retailer lately, then you probably have a good idea of just how big—and convenient—e-commerce has become; global retail e-commerce sales are expected to grow by 50% to $7.4 trillion by 2025. At the core of this industry sit digital marketplaces, which allow sellers and consumers to complete transactions with little friction.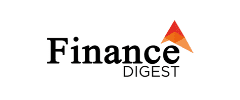 Why Embedded Finance Will be Integral in the Future of B2B Marketplaces
Embedded finance services are on the rise. With a new audience within the B2B market, it is predicted that the sector will be worth more than $7 trillion in the next 10 years, with more providers coming into the arena, and more adopters realizing the potential of the offering. But what can embedded finance bring to the business to business (B2B) marketplace? And what role will it play in its future?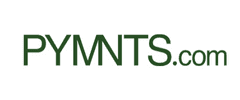 Competitive Advantages Await Marketplaces That Act Now

To maintain the growth trajectory they've seen over the past few years, marketplaces need to ensure they have the necessary flexibility and resilience to meet the demands of the changing economy, writes Yael Barak, product lead, integrated solutions at Checkout.com in the PYMNTS eBook "Baseline 2022: What the Next Six Months Holds." With the ongoing war in Ukraine, supply chain issues, inflationary forces and the continued fallout of the COVID-19 pandemic, business resilience is being tested. What will the full impact of these trends be? That's the million-dollar question. I don't believe the answer will become clear until we reach Black Friday and the festive period. That'll likely be the moment of truth.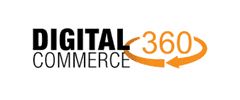 Amazon Business Raises the Table Stakes for B2B Marketplaces
There is no getting around it. B2B marketplaces are the fastest-growing sales channel in B2B ecommerce, according to data in the forthcoming 2022 B2B Marketplace 400 report from Digital Commerce 360. And a big reason accounting for the rapid growth in online B2B marketplace sales is Amazon Business. Bank of America Securities projects that in 2022, Amazon Business will post $41.5 billion in gross merchandise volume. That would be up 31.7% from a projected $31.5 billion in 2022.
Challenges of Starting Exchange Marketplaces During Recessions and How to Mitigate Them
Exchange marketplaces will experience several challenges during a recession, just like every other business. While cutting costs is prudent, failing to keep up with changes can jeopardize the long-term performance of any business, which is true for exchange marketplaces as well. Whether it be establishing a new marketplace or expanding an existing marketplace, companies operating in this industry need to ensure they have access to the tools and technology that will allow them to survive the upcoming recession the world is seeing today and the macroeconomic challenges faced by consumers.
Ten Unique Marketplace Examples and eCommerce Website Development Strategies
From the outset, the eCommerce space is brimming with multiple options of products and services on offer from a variety of categories. For the past decade, the industry is scaling ― with new marketplaces and stores challenging market leaders. The competition in this domain is intense. But so are the opportunities. The rise of eCommerce up till now; and the further promise it holds for transforming commerce has resulted in the progression of the whole ecosystem. While online marketplaces continue to offer more in terms of better shopping experiences and seamless eCommerce operations. Supply chains, logistics, and the rest of the support systems are also progressing with better and tailored arrangements for smooth eCommerce capabilities.
.
To subscribe to the Ecommerce & Marketplaces Newsletter, please complete the subscription form on this page (either to the right or below this article, depending on device). If you have any suggested content for this newsletter or would like to discuss evolving your organization's digital commerce, please write to us at info@mcfadyen.com.