Ecommerce & Marketplaces Newsletter – June 3rd, 2022
The marketplace juggernaut doesn't show any signs of a slowdown. In our first story, Digital Commerce 360 reports better-than-expected sales from two of the giants of China's booming marketplace industry. The marketplace model of China's most prominent businesses has found ways to wade through strict COVID-19 restrictions in key cities. It is good news in light of the gloom that had beset the industry due to COVID-19 lockdowns. There is now hope for better consumption and growth in the coming quarters. Consumer electronics industry has witnessed quite a boom in the face of the COVID-19 crisis. With governments and health organizations recommending work from home, the sales of products like wireless keyboards, good microphones, mouses, and computer support, has gone up significantly. VTEX blog talks about five ways to improve customer experience and boost eCommerce operations in the consumer electronics business. Amazon's size and scale are such that consumer brands cannot ignore it. Even if they choose not to sell on it, there are chances that some third party will start selling their products on Amazon. This means brand managers and marketers need to have a carefully thought-out strategy for how they engage with Amazon. SimilarWeb blog talks about the opportunities and pitfalls for brands deciding to engage with the e-commerce behemoth. Managing your brand on Amazon is not a one-size-fits-all strategy. Brands need a carefully gauged approach to ensure that their brand is presented in a way that aligns with overall brand placement and strategy. A new study commissioned by the Connected Commerce Council (3C) shows that online marketplaces help level the playing field for small sellers. Study indicates that online marketplaces help SMBs compete with large business by making it easier to bring new products to market, increasing access to new markets, and lowering the barriers to connecting with new customers. Mirakl, the industry-leading enterprise marketplace SaaS platform, has partnered with Japan Cloud to launch Mirakl's best-of-breed online marketplace platform in Japan. The Japanese e-commerce market has seen rapid growth on the back of COVID, and Mirakl now offers a new alternative with the platform business model. The story from Fibre2Fashion has more details. BigCommerce has an insightful blog on ways to differentiate emerging commerce brands. Jimmy Ekbäck, co-founder and Chief Technology Officer (CTO) at Occtoo, talks about "Data in a MACH vs Monolithic tech setup" in the MACH Alliance blog. He emphasizes why digital experience must flourish at the same pace as customer expectations and behavior. Read this and more in this week's edition.
.
Notable news from the past week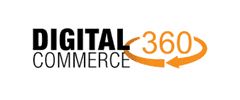 China's Alibaba and Baidu Report Better‑than-expected Sales

Two of the biggest Chinese internet giants reported sales that topped estimates. The results lifted some of the gloom that had beset the sector following COVID-19 lockdowns and regulatory headwinds. Alibaba Group Holding Ltd. and Baidu Inc. reported sales growth that were higher than expected, suggesting some of China's largest businesses have found ways to wade through strict COVID restrictions in key cities. The revenue beats offer a rare but encouraging sign in an economy that's come to a standstill due to stringent movement controls.
Five Functionalities to Boost Consumer Electronics Ecommerce

Wireless keyboards, good microphones, mouses, computer support, webcams and more – who would say that we'd suddenly need them so badly? Due to the COVID-19 crisis, health organizations and governments started recommending home-office to those who could work remotely and many people were faced with the sudden need to transform their houses into a small office environment. Not everyone was equipped with the best infrastructure to be able to work, so this recent high demand for electronics devices proved to be a great growth opportunity for the consumer electronics industry.
Brand Management on Amazon: Opportunities and Pitfalls
Amazon reigns supreme as the top eCommerce company where customers can find practically any product desired accounting for over 40% of U.S. e-commerce sales in 2021. This makes the site impossible to ignore for consumer brands regardless of how large or small they may be. The first question brands have to contend with is should they sell their products directly on Amazon as a first-party (1P) seller? Third-party (3P) sellers of their products will most likely occur and can be difficult to stop or prevent. Brands can also choose to advertise on Amazon..
New Research: Online Marketplaces Help Level the Playing Field for Small Sellers

Small business sellers are finding incredible value in selling their products via online marketplaces like Amazon, eBay, Walmart, Etsy, and Target, plus many smaller ones, according to a new study commissioned by the Connected Commerce Council (3C). In a survey of 1,000 small and medium-sized sellers (SMB Sellers) nationwide, nearly two-thirds (64%) of respondents that use online marketplaces reported that the marketplaces help their business compete with larger retailers, and half (50%) report significant savings ($20,000 or more annually) from using marketplace-provided integrated tools.
Mirakl & Japan Cloud to Launch Online Marketplace Platform in Japan
Mirakl, the industry's first and advanced enterprise marketplace SaaS platform, has announced a strategic partnership with Japan Cloud to launch Mirakl's best-of-breed online marketplace platform in Japan. To lead the new venture, Mirakl has tapped former SAP and Microsoft executive, Kyohei Sato, as country manager and representative director of Mirakl K.K. Through a new joint venture, Mirakl K.K., Japanese retailers, manufacturers, and distributors will be able to launch and grow an enterprise marketplace at scale using the world's leading SaaS marketplace technology.
Four Ways to Differentiate Your Emerging Ecommerce Brand
Your new company features a great product and there's genuine hope and excitement among your team about the days ahead. The challenge is now around how to differentiate your brand among the sea of ecommerce competitors and alternative options. There are over 7.1 million ecommerce sites currently live with more being created every day.
This is a topic that, as a branding company, we are very passionate about. In our eyes, "branding" is really just another term for "differentiation."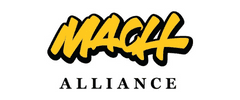 Data in a MACH vs Monolithic Tech Setup
The battle for hearts, minds and dollars is won (or lost) in micro-moments -meaning you need to provide the right information, at the right time, throughout the entire customer journey, and at every touchpoint. Customer experience is no longer driven by staff on the sales floor, it's powered by the digital experience, and the power behind that experience is your data. It's time to move into the new state, to shift the focus away from spending time on moving data between databases and integrating data models, towards spending more time on the customer experience, a win-win for your customers, your development teams, and your bottom line.
To subscribe to the Ecommerce & Marketplaces Newsletter, please complete the subscription form on this page (either to the right or below this article, depending on device). If you have any suggested content for this newsletter or would like to discuss evolving your organization's digital commerce, please write to us at info@mcfadyen.com.