Ecommerce & Marketplaces Newsletter – Apr 29th, 2022
We kick off this week's edition with a download of VTEX Day 2022, the biggest technology, innovation, and retail event in Latin America. Tom McFadyen was a keynote speaker at this mega-event. His session titled "Own The Disruption – How To Drive Scale With Retail Marketplace" was received well with over 5000 strong audiences. McFadyen Digital distributed over 1000 copies of his book "Marketplace Best Practices," an Amazon bestseller, to a select audience at the show. The show was massive, with 192 exhibiting companies, over 22000 people attending, and over 190 speakers. A16Z has a very insightful write-up on a key retention metric that most marketplaces ignore. In fact that this is one of the most predictive metrics of whether you're building a marketplace business that's just OK or genuinely great. But it's also one of the most ignored metrics — many founders don't even track it. Intriguing enough, read the A16Z article to find out more. Mirakl, the most advanced marketplace platform globally, is going all guns blazing to create a truly world-class platform. It recently acquired eCommerce personalization vendor Target2Sell. This makes it easy for customers to discover and purchase the products they want from automatically vetted and curated third-party sellers. The integration of Target2Sell into Mirakl's industry-leading enterprise marketplace platform will drive immediate and tangible performance increases for customers through the ability to instantly achieve curation at scale. It will open new revenue streams for Mirakl. DTC has been the buzzword lately, and Amazon doesn't want to miss a piece of this pie and is hard at work building another flywheel for D2C brands. This will allow D2C brands to offload storage, delivery, and returns to Amazon with a new service, Buy with Prime. Read the Marketplace Pulse story to find out more details. While operating a marketplace and working with a high volume of third-party sellers, there are essential U.S. sales tax compliance regulations to know about and follow. Add to this the complexity of 45 U.S. states levy sales tax, each having its own set of requirements for an individual remote seller. Read the Avalara article to learn how to navigate through this maze.
.
Notable news from the past week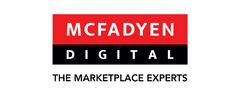 VTEX DAY 2022 – Recap & Event Highlights

VTEX Day took place in Sao Paulo on April 12th & 13th. Now into its 10th year VTEX Day has become biggest technology, innovation, and retail event in Latin America, and undoubtedly one of the biggest in the world. It was two full days of talented speakers, presentations from online retail experts from all over the world at the largest event dedicated to digital transformation in Latin America. It had 192 exhibiting companies, over 22000 people in attendance and over 190 speakers over the course of two day. This year it was an in-person as well as digital event.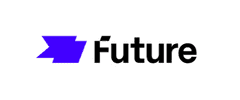 The Marketplace Retention Metric Most Ignore

Imagine you're running a marketplace startup — let's call it ACo — that allows consumers to sell spare items they have around the house. You notice after a few months that only 25% of your new sellers are coming back each month, but they're selling just as much as they did in that first month. Pretty good, right? Then, you hear about a competitor: BCo. They launched at the same time as you, are growing new revenue at the same rate each month, and also see 25% of sellers come back. But the sellers that they retain double their monthly sales on the platform. And by the end of the year, BCo is nearly 2x your scale!
Mirakl Empowers Online Marketplaces to Scale Faster and Curate Better Through the Acquisitions
Mirakl, the industry's first and most advanced enterprise marketplace SaaS platform, today announced the acquisition of eCommerce personalization vendor Target2Sell, accelerating online marketplace growth by making it easier for customers to discover and purchase the products they want from automatically vetted and curated third-party sellers. Mirakl has also announced Payout, a new solution for enterprise marketplaces that dramatically simplifies the financial complexity of international expansion, to be released with early access in the second half of 2022. The new solutions will broaden Mirakl's unmatched ability to provide online marketplaces the technology and expertise necessary to scale without limits.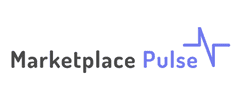 Amazon's DTC Master Plan

Amazon is attempting to build yet another flywheel to get direct-to-consumer (DTC) brands to offload storage, delivery, and returns to Amazon with a new service, Buy with Prime. On April 21st, Amazon introduced Buy with Prime. The service will allow shoppers with a Prime membership to shop on e-commerce websites other than Amazon and check out using their Amazon account. Crucially, Amazon will also handle fulfillment. Amazon has had services that allow Amazon shoppers to shop more easily on other retailers' websites for nearly fifteen years.
India to Launch Open Ecommerce Network to Take on Amazon, Walmart
India will on Friday launch an open network for digital commerce (ONDC) as the government tries to end the dominance of U.S. companies Amazon.com and Walmart in the fast-growing e-commerce market, a government document showed. The launch of the platform comes after India's antitrust body on Thursday raided domestic sellers of Amazon and some of Walmart's Flipkart following accusations of competition law violations. The companies did not respond to request for comment on the raids. Indian retailers, key supporters of Prime Minister Narendra Modi, have long contended that Amazon and Flipkart's platforms benefit a few big sellers, via predatory pricing, though the companies say they comply with all Indian laws.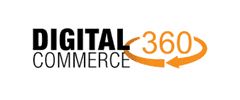 Manufacturers are Ramping up Productivity and Digital Commerce
As 2022 unfolds, ecommerce will remain a top priority for many manufacturers. But if manufacturers are truly serious about creating long-lasting and loyal, digitally driven customers, the time to get truly serious about B2B ecommerce and digital transformation is now. Manufacturers will continue to wrestle with a series of challenges throughout 2022. These challenges include supply chain disruption, rising wages due to a worker shortage and delivery problems, among others, according to data and analysis contained in the forthcoming 2022 US Manufacturing Report from Digital Commerce 360.
Emerging Online Marketplaces Must Consider Sales Tax Compliance
The consumer electronics industry is a fascinating case of study for ecommerce: an industry in which every company sees itself as a trendsetter and an early adopter of technological advances that could help expand its market share. This process of adaptation gains more importance when we consider that, by 2023, around 47% of consumer electronic products will be sold online, according to Statista. So there's even more of a motivation to be amongst the most adaptable competitors.
To subscribe to the Ecommerce & Marketplaces Newsletter, please complete the subscription form on this page (either to the right or below this article, depending on device). If you have any suggested content for this newsletter or would like to discuss evolving your organization's digital commerce, please write to us at info@mcfadyen.com.