Ecommerce & Marketplaces Newsletter – Feb 18th, 2022
We start this week's edition with the news of McFadyen's participation at Meet Magento 2022 India edition. Meet Magento is the largest eCommerce conference in India. McFadyen Digital was a Gold Sponsor this time with a track speaking slot. Sudhanshu Rawat, Head of Magento Practice at McFadyen Digital, presented "Demystifying Online Marketplaces." This session provided an excellent overview of how Magento can power up Marketplace solutions covering areas like marketplace architecture, marketplace UI/UX, and marketplace quality assurance. In another big news from the commerce world, Shopify is now worth $54 Billion in GMV, making it nearly 50% as large as the Amazon marketplace. Interestingly Amazon marketplace was four times larger than Shopify in 2018, so Shopify has grown twice faster than Amazon since then. The growing GMV of these two giants is also a testimony to the success of two different eCommerce models. We have an exciting video from NFX that talks about five core metrics product-based SaaS startups should be looking at carefully. This is presented by James Currier, a General Partner at NFX. Building a brand via online marketplaces has its own set of challenges. The opinion piece from the Drum talks about what it takes to successfully build a brand on online marketplaces by creating seamless emotional experiences and what marketers can learn from social media (Instagram-like captions and series of product shots). Marketplaces are here to stay; brands need to invest to ensure that brand equity does not get diluted and customers enjoy the same brand experience regardless of the channel. The years 2020 and 2021 brought significant changes to the digital commerce landscape, and we get into 2022, more changes are likely to happen. In the Forbes article, Alexander Graf who is the co-founder and co-CEO of e-commerce B2B software leader Spryker talks about what lies ahead for digital commerce in 2022. Read this and more in this week's edition.
Notable news from the past week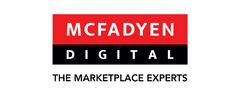 Recap Of Meet Magento India 2022 #MM22IN

Meet Magento 2022 India edition, took place on 4th February 2022. It was a virtual event like the last year due to the ongoing pandemic. Meet Magento is a platform that sees the coming together of technology companies, individuals, retailers, and merchants active in digital commerce. McFadyen Digital had a much bigger participation this year as compared to last. We were Gold sponsors this year, this meant we got a track speaking slot. Sudhanshu Rawat, Head of Magento Practice at McFadyen Digital presented the topic of "Demystifying Online Marketplaces".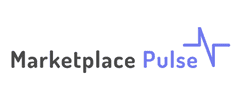 Shopify Is Now 50% As Large as Amazon Marketplace?

Shopify is now nearly 50% as large as Amazon Marketplace after surpassing $54 billion in GMV in the fourth quarter of 2021. Said differently, Amazon marketplace is only two times larger than Shopify. Sellers on Amazon transacted $390 billion worth of goods in 2021. Shopify merchants reached $175 billion combined GMV. Shopify's GMV was 45% as big as Amazon Marketplace for the whole year. However, it reached an all-time high of 48% in the fourth quarter.
A very informative video presented by James Currier, who is a General Partner at NFX, a seed-stage venture firm headquartered in San Francisco. Here he talks about the key metrics SaaS based product startups should be looking. This covers areas like Customer Retention, Growth Rate (net new customers getting added), CAC (Customer Acquisition Cost), Conversion Rates, Customer Lifetime Value, and also touches on the topic of creating a data culture within the organization for rapid growth.
Building a Brand Through Online Marketplaces

Online marketplaces such as Amazon and eBay are an essential for any product – but they're an often-overlooked part of brands' identity, says Mel Henson, Optimizon's head of creative. She shares the rules for avoiding the pitfalls and embracing the opportunities of online product listings. In a world of fake news, misinformation and grey goods, brands are even more important than ever. This opinion piece from The Drum has more information.
How are Growth 2000 Retailers Leveraging Marketplaces?
To drive growth, retailers need to maximize their visibility on the internet, be that through promoting and SEO-ing their own site, or by using marketplaces. While consumers have increased their ecommerce spending during and post-pandemic, the online market has become even more competitive. This issue of visibility is exacerbated for smaller merchants, such as the Growth 2000, who are having to compete with each other in their sectors, as well as a growing number of giant brands, with very deep pockets, that are also coming to see the web as their main channel to market.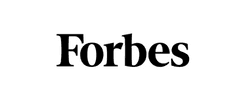 Looking Into The Crystal Ball: What Changes Lie Ahead For Digital Commerce In 2022?
2021 brought considerable changes to the e-commerce landscape — the rise of Shein and a surplus of IPOs — and the impact of the pandemic on online shopping continued to ripple out. Looks like 2022 will deliver further substantial changes that will alter the face of digital commerce. Alexander Graf co-founder and co-CEO of e-commerce B2B software leader Spryker and co-author of The E-Commerce Book looks at what lies ahead in the ever evolving world of digital commerce.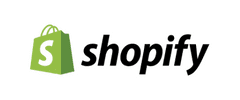 How to Start an Ecommerce Business: Build an Ecommerce Store

If you're a skilled entrepreneur or craftsperson, you've probably dreamed of starting your own ecommerce store and building a business that gives you a sense of achievement and freedom. Sadly, most people don't follow through on starting an ecommerce business because they don't know where to begin. Ecommerce businesses, which is any business that buys and sells goods or services over the internet, are thriving. With retail ecommerce sales worldwide reaching nearly $5 trillion in 2021, it's never been a better time to start an online business.
To subscribe to the Ecommerce & Marketplaces Newsletter, please complete the subscription form on this page (either to the right or below this article, depending on device). If you have any suggested content for this newsletter or would like to discuss evolving your organization's digital commerce, please write to us at info@mcfadyen.com.