Ecommerce & Marketplaces Newsletter – Jan 28th, 2022
We kick off this edition with a recap of Retail's Big Show NRF 2022. In 2021, the event went virtual due to the pandemic. This year the event made a comeback in its offline avatar even though some big names pulled out practicing caution in the face of Omicron wave. This year's event was spread across three days: 16th – 18th January 2022. McFadyen Digital has been a participant at the "Retails Big Show" for the last 12 years, and it wasn't any different this year. NRF 2022 brought industry leaders together for insightful sessions and the newest tech. This year the Expo had 800+ exhibitors and 100+ sessions. Do you know marketplaces are the fastest-growing B2B digital sales channel? With pandemic running into the third year and continuing to play spoilsport for many manufacturers, more and more B2B enterprises are now relying on marketplaces to buy and sell. B2B marketplaces are becoming more mainstream eCommerce. Digital Commerce 360 article has more details; this story also details Bay Supply's foray into the B2B commerce via a marketplace designed and launched in conjunction with McFadyen Digital. Our report from Emarketer has an excellent, insightful graphic that talks about "US Fashion Digital Resale Marketplace Average Sales Per Buyer, 2021 -2025 based on forecasts. Pandemic has led to the rapid growth of "creator economy." The newer platforms like Patreon, Substack, and Teachable have become very popular amongst the creator and consumer community. The Retail Touchpoints story has tips on how content creator marketplaces can succeed in both sides of the marketplace. Read this and more in this week's edition.
Notable news from the past week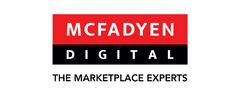 Recap Of The NRF Big Show 2022 (W/ Video)

NRF 2022 wrapped up last week at the Jacob Javits Convention Center in New York City. National Retail Federation happens to be the world's largest retail trade association representing the largest private-sector industry in the US, with over $2.6 Trillion contributions to the GDP. NRF Annual Convention & EXPO, also known as the "Retail's Big Show," is the flagship event of NRF. Here's a recap of the full show.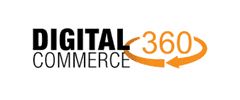 Marketplaces—The Fastest-growing B2B Digital Sales Channel

B2B marketplaces are red hot and getting hotter. Although marketplaces have been in existence for more than 20 years, the commercial and vertical marketplace platforms that bring together groups of buyers and sellers in a digital sales channel have played only a minor role in ecommerce—until now. As the global COVID-19 pandemic marches into its third year and continues to produce major supply chain hiccups for many manufacturers, distributors, and others, more organizations are latching on to marketplaces to buy and sell goods and services.
Spotlight: US Online Fashion Resale
Online platforms have helped fuel the rapid growth of the secondhand apparel market. Forecast is that resale market sales will surpass $30 billion in 2025. This growth has been fueled by multiple factors ranging from a rising interest in sustainability all the way to pandemic-induced supply chain disruptions. This report will explore these factors, including opportunities and challenges for fashion brands and retailers.
B2B Marketplaces → Financial Operating System

B2B marketplaces, notably fast-moving consumer goods (FMCG) marketplaces, are gaining steam in the Global South, which includes Latin America, Africa, Asia and ¾ of the world population. Informal commerce is central to these economies, driven by small mom and pop shops and kiosks across major cities and even rural areas. There are 6M of such retailers in India, 7M in China, 2M in Brazil, and 2M in Pakistan, and they carry everything from toiletries to medicine to electronics.
4 Ways Marketplaces Are Paving the Way For Brands of Tomorrow
Ecommerce has become the most preferred method of shopping—with over 2.14 billion people across the globe opting for this method of buying. With so many marketplaces available, brands now have the opportunity to gain a wider reach in new markets and attract shoppers in different regions. These platforms can help you build trust and operate around the clock to meet customer expectations.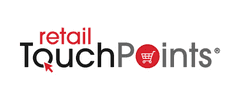 How Content Creator Marketplaces can Succeed in Serving Buyers and Sellers
For the last 25 years, online marketplaces such as Etsy, Mercado Libre and Rakuten have been the go-to sources for consumers buying physical goods from creators. But in recent years, particularly during the pandemic, the rapidly growing "creator economy" has opened the door to online shopping hubs that are solely dedicated to digital content. The content creators have become an important part of the gig economy.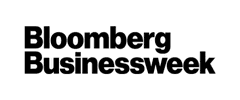 Amazon's Banned China Sellers Turn to Walmart's Marketplace

Ever since Amazon.com Inc. began kicking tens of thousands of Chinese merchants off its platform last April for faking customer reviews, the purged sellers have searched for new ways to reach the millions of bargain-hunting American consumers. That's tough for companies with no brand identity or marketing budgets in the U.S. So for many, the best Plan B has been setting up shop on the e-commerce arm of Walmart Inc., which boasts the sort of logistical support and online traffic closest to Amazon's.
To subscribe to the Ecommerce & Marketplaces Newsletter, please complete the subscription form on this page (either to the right or below this article, depending on device). If you have any suggested content for this newsletter or would like to discuss evolving your organization's digital commerce, please write to us at info@mcfadyen.com.