Ecommerce & Marketplaces Newsletter – June 25th, 2021
How could the big news this week not be all about Amazon's Prime Day extravaganza? The $11.19B in sales may have been lower than the $13B+ projected by some analysts, but it's still a record setting performance that demonstrated the power of the Amazon brand and the strength of the Amazon Marketplace. Also capitalizing on the marketplace model is grocery giant Loblaw, unveiling a new marketplace providing deeper and broader product selection to their customers, especially in the areas of home and living, baby, pet toys, sporting goods and consumer electronics. In other news, Mirakl is joining the Adobe Exchange program, sneaker marketplace GOAT goes for a Series F, and Wish forms a new strategic partnership.
Notable news from the past week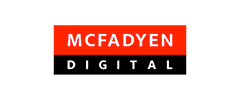 Amazon's Prime Day 2021 Part II – Record-Setting Event Surpasses $11 Billion Amid Muted Growth [Infographic]
It was another record-setting year for Amazon Prime Day, which was held on the 21st and 22nd of June. Pulling in an estimated $11.19 Billion according to Digital Commerce 360, total sales were up from $10.4 Billion in 2020. While this event was, by all means, a success, this isn't the kind of year-on-year growth Amazon typically experiences, and is far short of the $13+ Billion estimates from some analysts prior to the start of the event.
Amazon Prime Day: All the Numbers
Numerator's Amazon Prime Day Tracker compiles a live look across Numerator data sources to bring immediate insights into what's going on this Prime Day. This is the final update of the 2021 Live Prime Day Tracker.
US sales on Prime Day break $11 billion, Adobe Analytics data shows
Total US ecommerce sales on Prime Day surpassed $11 billion, growing 6.1% compared with last year's event, according to data from the Adobe Digital Economy Index provided to Insider Intelligence. Amazon's US ecommerce sales are projected to have hit $7.31 billion in the US, per eMarketer forecasts from Insider Intelligence.
Loblaw's eCommerce Strategy: A New Online Marketplace
Loblaw plans to expand its online shopping experience, Loblaw Marketplace, and add hundreds of new sellers before the end of 2021. The retailer is calling on Canadian vendors to apply to offer its products on the platform. Loblaw says it wants to expand in specific categories: home and living, baby, pet toys, sporting goods and consumer electronics.
Wish Announces Partnership With Leading Ecommerce Platform PrestaShop
Apple's announced changes to its data and privacy terms has left many marketers understandably nervous. But digging deeper, there is much to celebrate as responsible marketers are rewarded for valuing personal data and building customer trust. What's more, the announcement is a preview of features set to be released in September 2021.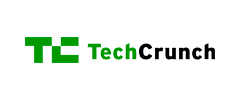 Sneaker Marketplace GOAT Hits $3.7B in Series F Funding
The GOAT Group parent company shared the news that it has raised $195 million in a Series F raise valuing the fashion giant at some $3.7 billion. The raise was led by a handful of hedge funds and P/E firms including Park West Asset Management, Franklin Templeton, Adage Capital Management, Ulysses Management and funds & accounts advised by T. Rowe Price Associates.
Mirakl Joins Adobe Exchange Partner Program, To Help Enterprises Build and Operate Marketplaces at Scale
Mirakl, the industry's first and most advanced enterprise marketplace SaaS platform, announced that it has joined the Adobe Exchange Partner Program as a Premier Partner. The new partnership builds upon the existing integration between Mirakl and Adobe Commerce, powered by Magento, which counts dozens of leading enterprises as joint customers, and further equips Adobe Commerce and Magento Open Source customers with the technology, expertise and ecosystem to build and operate enterprise marketplaces at scale.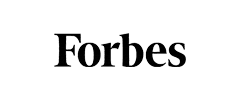 Considerations For Building Or Updating Your Digital Experience
This acceleration and shift in consumer behavior have put the spotlight on organizations that don't have the systems or technology in place to make the quick pivots needed to deliver the most desirable digital consumer experience. Brands that truly understand the digital journey see this global disruption as an opportunity to rewrite their strategy and deliver a more empathetic and human digital experience.
To subscribe to the Ecommerce & Marketplaces Newsletter, please complete the subscription form on this page (either to the right or below this article, depending on device). If you have any suggested content for this newsletter or would like to discuss evolving your organization's digital commerce, please write to us at info@mcfadyen.com.