Ecommerce & Marketplaces Newsletter – Sep 22nd, 2023
In the ever-changing digital commerce industry, it's fun to reflect on the predictions many of us made about the future only months ago. In the Fast Company Executive Board, Barry Fiske, CXO, Global Experience & Innovation at Merkle, Americas, looks at some of them to determine what we got right and wrong. And most importantly, how is generative AI already shaking up the future of digital commerce? Have you ever wondered what's driving the transactions of the marketplace and drop-shipping platforms? Digital Commerce 360 has some insights from a report published by Mirakl. The new report says that expanding brand awareness and reaching new customers are two critical strategies behind the rapid growth in online marketplace and drop-shipping activity. To develop this data, Mirakl analyzed the performance of 65,000 sellers and suppliers on Mirakl-powered marketplace and drop-shipping platforms for over two years. In the Forbes Business Council post, Rob – partner at Artisan, an innovation consultancy supporting global leaders with technology strategy and solution services, talks about the four decisions that can help harness the power of Unified Commerce. While it may be easy to identify the ideal future state of your digital commerce framework, there are plenty of unique challenges each organization will face to make the shift. Technology leaders should consider and weigh several critical factors related to their current situation to drive a successful digital commerce transformation. Accion brief looks at what makes a successful B2B marketplace. It identifies top-level metrics to help founders and investors gauge the health of verticalized B2B marketplaces. The recommendations outlined serve as excellent high-level guidance for early-stage vertical B2B marketplaces. Read this and other great stories in this week's edition.
Notable news from the past week


How AI is Remixing Digital Commerce Expectations

The digital commerce revolution rolls on. With so much change in the air, it's almost comical to look back on the predictions many of us, myself included, made about the future of digital commerce only months ago. But let's take a look. What did we get right? What did we get wrong? And most importantly, how is generative AI already shaking up the future of e-commerce? This is a prediction many leaders in the professional services e-commerce business, including myself, got right. Marketplaces are everywhere as B2C and B2B businesses have transformed the range of their own product offering with third-party products from hundreds of other manufacturers. But what we didn't predict was some of the most inventive new uses of marketplaces like Goodwill Finds, which helps shoppers discover items "found" at Goodwill as if they were couture luxury goods, or the "Buy Nothing" phenomenon on Facebook Marketplace where sellers list items for $0.

What's Driving Marketplace and Drop-shipping Platforms' Transactions

Marketplace and drop-ship businesses grew 38% year over year in 2022. That's six times the growth rate of overall ecommerce, marketplace technology provider Mirakl says in a new report. "Behind the growth of these businesses are millions of businesses selling through marketplace and drop-shipping platforms," Mirakl says. "Brands and retailers have embraced these platforms as new sales channels, using them as a cost-effective strategy to reach a wider audience and maintain customer loyalty." Mirakl provides ecommerce technology that enables companies to host marketplace platforms that include the option for merchants to drop-ship orders from their supplies directly to their customers. It also provides technology and services for onboarding marketplace sellers with their product catalogs.
Four Decisions That Can Help You Harness The Power Of Unified Commerce
With digital commerce trends and customer expectations evolving rapidly, retailers today find themselves in a continual pattern of transformation. As customers' preference for shopping on different devices increases, traditional e-commerce via a website on a desktop accounts for a shrinking size of the commerce pie. Business Insider forecasts that mobile commerce will reach 44.2% of the U.S. e-commerce market by 2025, even as innovations like voice assistants, IoT and AR/VR applications continue to rise in popularity. The growing diversification of customer shopping patterns means retailers must have a strong presence on all platforms, making their core commerce framework even more critical to success.
What Makes a Successful B2B Marketplace

Inefficiencies breed innovations. With global supply chains seeking ways to diversify and reduce friction across stakeholders, verticalized and digital business-to-business (B2B) marketplaces have emerged as a promising solution that not only helps businesses flourish, but also drives economic development in emerging markets. Vertical B2B marketplaces "go deep" by focusing on multiple operational aspects of a specific value chain, as compared to horizontal marketplaces which offer a wider assortment of products catering to multiple categories. Aside from providing a platform for participants in a specific industry to transact with one another more efficiently, these marketplaces also present new opportunities for historically underbanked micro, small, and medium businesses (MSMEs) to avail accessible and affordable financial services.
What Is The Platform Canvas? The Platform Canvas In A Nutshell
The Platform Canvas is a framework proposed by Marcel Allweins, Markus Proesch, and Ted Ladd, which leaned on Osterwalder and Pigneur's Business Model Canvas. Other than the Business Model Canvas, which focuses on traditional businesses, the Platform Canvas is devoted to identifying and interpreting the unique elements of multi-sided platform companies and their network dynamics. The "traditional" business model, or pipeline business model creates value in a linear fashion that resembles a straight line between producer and consumer. Products or services are sourced, created and shipped from internal operations to the external customer. The central focus of such a business lays with the internal value chain. The pipeline business model is often associated with the industrial era where product manufacturing and service creation followed a linear business model structure.
E-Commerce Platforms Must Prioritize the Consumer-Influencer Relationship
In September 2021, a mother started posting daily conversations with her two daughters on the Douyin platform (a sister app to TikTok, a ByteDance company). These included funny arguments and real conflicts, in the tone of conversations between a mother and a princess in the harem of an ancient Chinese emperor. The videos resonated with so many parents and children that they quickly amassed a lot of followers (now 2.5M on Douyin). They were contacted by tea merchants, and they began selling tea on live streams, with the "buy" click right at the bottom of the screen. The tea was inexpensive, they could interact and communicate, and their fans liked to buy it despite the fact that the tea had nothing to do with the content of their short videos.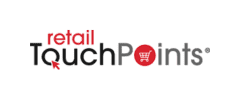 The Limited Role of AI in Ecommerce
In today's digital age almost all of us have experienced the thrill of clicking "add to cart" and the subsequent anticipation of our purchases arriving. Yet many of us may not reflect on the multitude of interactions and emotions that succeed that singular moment. Underlying these experiences is the invisible hand of artificial intelligence, steering our post-purchase journey. While AI presents vast possibilities to enrich this journey, it also ushers in significant challenges that could negatively impact customer retention and a brand's bottom line. Imagine the moments after you complete an online purchase. The immediate need for confirmation, the subsequent days of eagerly awaiting delivery updates and perhaps even the occasional need to exchange or return items. This is the post-purchase realm, a universe of interactions that determine whether you'll shop with the same brand again. And this is where AI is poised to be a game changer. But why should this matter to us as shoppers?
.
To subscribe to the Ecommerce & Marketplaces Newsletter, please complete the subscription form on this page (either to the right or below this article, depending on device). If you have any suggested content for this newsletter or would like to discuss evolving your organization's digital commerce, please write to us at info@mcfadyen.com.