Ecommerce & Marketplaces Newsletter – Sep 8th, 2023
By 2030, the value of the generative AI sector is expected to grow to USD 110.8 billion. Our lead story from Leeway Hertz examines how digital commerce businesses leverage generative AI technology to generate unique content such as product descriptions, images, and even entirely new merchandise. Digital Commerce 360 reports that eBay is rolling out Generative AI listing tool to all marketplace sellers in the app. The generative AI tool writes product descriptions for eBay's app marketplace sellers based on their listing's metadata. eBay is piloting more generative AI marketplace seller tools, such as removing image backgrounds and writing product descriptions from images. Walmart held its first-ever seller summit, "Let's Grow," on Aug. 30. Retail Touchpoints covers the event; it looks like Walmart is following Amazon's ecommerce playbook, right down to hosting a fanfare-filled event for its marketplace sellers. Walmart seems to be coming late to the ecommerce party except for its biggest differentiator, which is a decisive advantage. Online marketplaces and dropship solutions present an alternative way to offer products that aren't cost-effective through first-party (1P) assortment. Mirakl has an insightful blog for retailers about boosting eCommerce profitability using marketplace and dropship models. Need a roadmap on how to make a marketplace website in 2023. Cleveroad has a detailed blog on the subject. AI-driven SEO represents a significant evolution in the digital marketing landscape. CMSWire presents some AI-powered Ecommerce SEO strategies to boost sales. Read this and other great stories in this week's edition.
Notable news from the past week


Generative AI in Ecommerce: The Way To AI-Enhanced Marketplace

The advent of generative AI has catalyzed seismic shifts across a plethora of sectors, with e-commerce being one of the most significant beneficiaries. By leveraging the power of generative AI technology, businesses can generate unique content such as product descriptions, images, and even entirely new merchandize. This has the potential to significantly change the way e-commerce entities operate. To illustrate this, consider these forecasts: By 2030, the value of the generative AI sector is expected to grow to USD 110.8 billion. Further, generative AI is predicted to be responsible for 10% of all data generation by 2025, a stark increase from under 1% in 2021, as per Gartner's insights. In the ever-evolving realm of e-commerce, specific terminologies often rise to prominence, stimulating discourse in online retail circles and motivating corporations to adapt their operations accordingly.

EBay Rolls Out Its Generative AI Listing Tool to All Marketplace Sellers in App

EBay Inc. saw the potential generative AI could have on its marketplace of more than one billion SKUs to help address two key challenges: helping shoppers find items faster and more easily, and helping sellers list items faster with fewer obstacles, says Xiaodi Zhang, vice president of seller experience at eBay. Early in 2023, the marketplace built a tool based on Open AI's ChatGPT that creates a product description based on data that sellers provide about a product's category, condition, color, brand and more. It took about a month to develop the feature, Zhang says. EBay calls this its magical listing tool, and it rolled it out for all of its marketplaces sellers listing items in its app in August.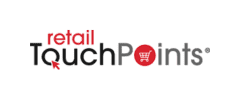 Walmart is Following Amazon's Marketplace Playbook, But it Has An Ace in The Hole
Walmart is clearly set on making sure that third-party sellers know this. "Walmart is not just keeping pace, but leading the way in this new era," touted an intro video that kicked off the Let's Grow event. "Our unmatched network of stores, Walmart.com and the Walmart app reach customers where they are, and our digital supercenter on Walmart.com is even closer and always open. We invest in emerging technologies and have one of the largest and most advanced fulfillment networks on the planet. As we create new experiences and inspire customers in exciting ways, we've become one of the fastest-growing third-party marketplaces, committed to becoming the top choice for both customers and sellers alike."
Optimizing for Profitability with Marketplaces, Dropship and Retail Media

For retailers around the world, the name of the game right now is "efficiency." Facing increased competition, economic uncertainty and inflation, CEOs and CFOs are doing everything in their power to lower costs and boost profits. Retail leaders are relying on multiple strategies to improve their balance sheets, both by making existing operations more efficient and by pursuing new opportunities for sustainable revenue. Technology innovations and automation make it possible to reduce costs, but introducing new revenue streams can offer even greater potential for profitability. For market-leading global retailers like Macy's, H&M and Maisons du Monde, the key is to tap into unowned inventory strategies like dropship and marketplace, using them to optimize assortment for maximum profits and long-term growth.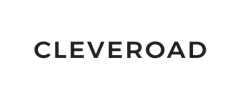 How To Make a Marketplace Website in 2023
The global COVID-19 has made people shop online. In fact 40% of consumers are purchasing online more than they had done before. The best thing about marketplace platform is that anyone can enter marketplace and become successful. To be a marketplace you dont need to won any goods. In fact you offer other peoples goods to users and simplify a transaction. The sharing economy, which peer-to-peer marketplaces are about is expected to reach $355 billion by 2025. Isnt that a significant reason to give your idea a start. Not every marketplace starts with a great idea. Sometimes this idea needs to be adapted to the needs of a specific market to become successful. So it is vital to analyze the market volume before actually setting up a marketplace website. It will help you determine which part of the market you will target.
AI-Powered Ecommerce SEO Strategies to Boost Sales
Integrating artificial intelligence (AI) into eCommerce SEO strategies is a great strategic move that can provide impressive results for any business. AI-driven SEO represents a significant evolution in the digital marketing landscape. It is a driving force that could revolutionize online presence. Let's discuss 8 AI-powered e-commerce SEO strategies to boost sales. The reason why companies are adopting these SEO strategies is that AI streamlines and automates most of the labor-intensive processes associated with SEO. It helps empower eCommerce SEO agencies to redefine their digital footprint intelligently. By harnessing AI, the head of SEO can swiftly deploy effective strategies that enhance organic traffic, click-through rates (CTR), and return on investment (ROI).
The State of European B2B Marketplaces
For those of you who follow us, it's no secret that we, at Point Nine, have been big fans of market maps, of marketplaces, and, increasingly so, of B2B marketplaces, since 2016 and our investment in REKKI. Fast forward 7 years, and we've partnered with 11 B2B marketplaces, spoken to a few hundred of them, and published tens of blog posts with our learnings. In 2018 and again in 2020, my ex-colleague Julia worked on mapping the European B2B marketplace landscape with our friends at Hokodo. If you're curious about the state of the ecosystem back then, check the 2018 post here and the 2020 version there. In conjunction with our Future Of Marketplace Open Conference happening in Warsaw this week and again in partnership with Hokodo, my colleague David and I thought that it was about time to publish a renewed version and a few thoughts on the evolution of the ecosystem. Let's get into it!
.
To subscribe to the Ecommerce & Marketplaces Newsletter, please complete the subscription form on this page (either to the right or below this article, depending on device). If you have any suggested content for this newsletter or would like to discuss evolving your organization's digital commerce, please write to us at info@mcfadyen.com.