Ecommerce & Marketplaces Newsletter – Mar 3rd, 2023
Welcome to the 94th edition of our Weekly Newsletter – E-commerce & Marketplaces, your weekly source for the online marketplace and eCommerce best practices, news, and actionable insights. We kick off this edition with Marketplace 50 Awards, the annual recognition of the top 50 most influential businesspeople and organizations in the multi-vendor commerce space, including marketplace, drop ship, and channel management models. Last week Marketplace 50 announced its final category of honorees; the Marketplace Operator Excellence Awards. This category recognizes individuals leading the way in providing an innovative marketplace shopping experience that benefits both the customers and the sellers. DC 360 presents the list of the top 100 online marketplaces. The leading online marketplaces around the globe sold more than $3.25 trillion in goods in 2022, with most sales coming from third-party sellers. Total GMV reached $3.25 trillion in 2022, up 2.9% from 2021, while hybrids outperformed pure marketplaces. Channeladvisor presents the top ten KPIs. E-commerce KPIs are measurements that allow you to assess the success or failure of your digital strategy. It includes everything from social media ad conversions and return on advertising spend (ROAS) to fulfillment efficiency and delivery rates. Read the Channeladvisor blog to gather more details. McFadyen Digital also provides its own Marketplace Performance Management Dashboard, an industry first best-practices-packed intelligence tool created for marketplace operators by marketplace experts. Marketplace pulse presents e-commerce winners and losers of 2022. It profiles the top six companies, each representing a unique market position, growth, and competition case study. Read this and more in this week's edition.
Notable news from the past week


McFadyen Digital Concludes the Marketplace 50 by Announcing Operator Excellence Awards

The Marketplace 50 is an exclusive list of the top influencers in various categories of the online marketplace and multi-vendor commerce innovation. These leaders are promoting the multi-vendor commerce model of platform business and pushing the pace of network-based commerce development from a business, technology, investment, and conceptual point of view. This highly competitive annual distinction accounts for dozens of factors and seeks to recognize those making a meaningful impact on this space. Four categories of honorees, Marketplace Thought Leaders, Marketplace Enablers, Marketplace Market Makers, and The Marketplace 50 Hall of Fame, were announced earlier. On February 28th at 2 pm ET, the final category, Marketplace Operator Excellence, was announced.
What Are The Top Online Marketplaces?

The top online marketplaces sold $3.25 trillion in goods in 2022. Third-party sales through platforms like those operated by Alibaba, Amazon.com Inc., eBay Inc. and others accounted for 77.5% of total gross merchandise value among the Top 100 companies in the 2023 Online Marketplaces Database. This year, growth came from hybrid marketplaces — those that sell goods they own along with goods from third-party sellers. Overall, marketplaces grew GMV by 2.9%, but hybrids like Amazon, Walmart Inc. and JD.com Inc. grew 7.2%, all well outperforming pure marketplaces like eBay, Wish.com and Alibaba's Chinese marketplaces Tmall and TaoBao. Pure players' GMV declined 0.9%.
Ten E-Commerce KPIs to Measure
Do you track your heart rate? Or your cholesterol? What about your blood sugar levels? Monitoring your health stats is always a good idea, but determining which ones to watch is different for everyone. It's the same with your e-commerce strategy. There are a number of key performance indicators (KPIs) to monitor to keep your program in top health. But the right mix of metrics? That depends on the goals and characteristics of each individual team. We've put together 10 of the most common and important e-commerce metrics to watch, as well as a guide to help you better understand your brand analytics. You be the judge of which KPIs will lead to the greatest success for your program.
Generational Divides: Why Baby Boomers Are Abandoning Their Favorite Brands and Shopping Secondhand

In late January, Mirakl released the second edition of its annual survey, Consumer Preferences in the Digital-First Economy. The only one of its kind, the survey examined the attitudes and behaviors of nearly 10,000 shoppers across the globe, offering a wealth of insights showing how consumer behaviors are shaped by their generation, location, and even their approach to online shopping. Over the next few weeks, we'll be taking a deep dive into the survey data to better understand the all-important online consumer and how they're shaping the internet economy. Today: how does age impact online shopping behavior? Are some generations feeling the pressure of inflation more than others? The data reveals some surprising differences in how these generations approach eCommerce.
E-Commerce Winners and Losers in 2022
Shein and Shopify were the biggest e-commerce winners in 2022. Their sales are still significantly above pre-pandemic levels too. Etsy was strong, Walmart with Amazon did okay, and eBay struggled the most. U.S. e-commerce grew 8% in 2022 – the slowest growth in over a decade. Adjusted for inflation, it likely didn't grow at all. But it reached $1 trillion in yearly sales and is still up 81% from 2019. The last few years have been challenging to compare growth for because an exceptional year (2020) was followed by uncertainty and challenged supply chains (2021) which led to e-commerce spending continuing to reset (2022). Thus, it is perhaps best to consider three-year growth, comparing the pre-pandemic 2019 to 2022.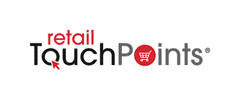 Instacart Connects Retailers to Small Business Owners with Launch of Instacart Business
Instacart will expand its delivery capabilities beyond the consumer space with the launch of Instacart Business, a B2B service aimed at helping small businesses. Instacart Business will connect business owners with retailers representing 1,100 national, regional and local retail banners with a combined 80,000 stores across more than 14,000 cities in the U.S. and Canada. The new service was designed to serve companies that make purchases in smaller quantities, such as snacks to fill a breakroom or meals for a daycare. Instacart Business also will cover office supplies currently offered by Instacart, such as paper and pens. Current retail partners include Costco Business Center, Staples, Restaurant Depot and BJ's Wholesale Club.
The 6 Marketplace Business Models, How to Choose the Right One
Airbnb, Etsy, Craigslist, and Uber are successful examples of the marketplace model. They bring supply and demand together and facilitate their transactions. But how do these successful marketplaces monetize? To build a sustainable and successful marketplace, you need to find a business model that will finance its operations. If you are running a non-profit or a hobby project, funding the development and maintenance of the site can be done through donations or from your own pocket. However, in most cases, funding eventually needs to come from the community you are serving—the users of your site.
.
To subscribe to the Ecommerce & Marketplaces Newsletter, please complete the subscription form on this page (either to the right or below this article, depending on device). If you have any suggested content for this newsletter or would like to discuss evolving your organization's digital commerce, please write to us at info@mcfadyen.com.