Ecommerce & Marketplaces Newsletter – Feb 24th, 2023
Welcome to the 93rd edition of our Weekly Newsletter – E-commerce & Marketplaces, your weekly source for the online marketplace and eCommerce best practices, news, and actionable insights. We kick off this edition with Marketplace 50 Awards, the annual recognition of the top 50 most influential businesspeople and organizations in the multi-vendor commerce space, including marketplace, drop ship, and channel management models. Marketplace 50 was started to recognize and reward excellence in products, services, and companies in the marketplace industry. The awards reflect the desire to acknowledge great operators in the environment while promoting innovative solutions and platforms. We are almost at the end of announcing all the winners. Get more details in our blog. ChatGPT has enormous potential in how artificial intelligence will impact internet marketing and business. eClear presents an insightful blog on the use cases ChatGPT will have for e-commerce. Artificial intelligence and Big Data will enable disruptive business models in a big way. ChatGPT is just an example of what is possible when you combine Deep Learning with massive computing resources and gigantic amounts of data. Similarly, the Retail Touchpoints story says, "75% of Shoppers See Positive Potential for AI, So Retailers Must be Ready for an AI-Driven Future." It talks about some key ideas retailers should consider as they build their customer-facing AI capabilities. Digital Commerce 360 report estimates that e-procurement sales grew 18% year over year, while B2B marketplaces grew 100% and recorded sales of $112 billion, based on data and analysis from the 2023 B2B Ecommerce Market Report. B2B e-commerce sites and apps grew to $1.94 trillion in 2022, a 19% increase from $1.63 trillion in 2021. DC360 story has lots of fascinating data points. Read the report to gather more details. In his blog, Craig Regan, Vice President of Strategic Accounts at Logicbroker, has some great tips for B2B organizations looking to create a frictionless eCommerce experience for their customers. One of the challenges of scaling a multi-vendor marketplace is acquiring, and onboarding vendors; SyncSpider has some strategies to share that can help speed up the process. Read this and more in this week's edition.
Notable news from the past week


The Marketplace 50 Set to Honor Excellence in the Multi-Vendor Ecommerce Space

The Marketplace 50 honors leaders who are promoting the multi-vendor commerce model of platform business and pushing the pace of network-based commerce development from a business, technology, investment, and conceptual point of view. This highly competitive annual distinction accounts for dozens of factors and seeks to recognize those making a meaningful impact on this space. "The digital commerce space is undergoing a paradigm shift with the growing popularity of multi-vendor ecommerce marketplaces and that shift arriving on a wave of innovation," comments McFadyen Digital CMO, Thomas Gaydos.
The Usage of ChatGPT in Ecommerce

It's on everyone's lips, all the rage, so to speak, and not just among tech-savvy nerds or so-called early adopters. No, this technology is opening a new chapter for society: ChatGPT from the American start-up Open AI. The fact that AI (artificial intelligence) will have a lasting influence on our lives in the future is shown by the fuss about ChatGPT after an American start-up made it freely available to the public: Over a million users in five days have signed up for ChatGPT and are using the programme, in some cases excessively. At least, this is the conclusion the busy server drew; the message "ChatGPT is at capacity right now" must therefore be accepted willy-nilly – too many users are using ChatGPT simultaneously.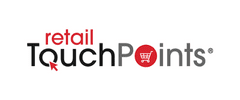 75% of Shoppers See Positive Potential for AI, so Retailers Must be Ready for an AI-Driven Future
The AI revolution is here, and customers already expect to benefit from the convenience it promises to deliver. Widespread interest in and acceptance of AI in all of its forms — particularly among younger shoppers — means that it's not a matter of when customers will accept the technology but how retailers should react to it. Even though 45% of consumers expressed a lack of understanding of how AI technology is being implemented, 75% believe there is potential for AI to have an impact on customer experience, according to a survey by RedPoint Global.
E-procurement Sales Top $1 trillion

All in, B2B ecommerce sites and apps grew to $1.94 trillion in 2022, a 19% increase from $1.63 trillion in 2021. More important, B2B ecommerce grew faster than total B2B sales and accounted for 13% of all manufacturing and distribution sales. In comparison, Digital Commerce 360 estimates e-procurement sales grew 18% year over year and, for the first time, topped $1 trillion, while B2B marketplaces grew 100% and recorded sales of $112 billion, based on data and analysis from the 2023 B2B Ecommerce Market Report.
How Organizations Are Creating A Frictionless eCommerce Experience
"Since the beginning, Logicbroker has spearheaded the creation of a "frictionless" eCommerce platform. Legacy providers, to this day, charge suppliers to join a retailer network, maintain ancient connection methods, have prohibitively long onboarding times, and so much more. None of our customer's suppliers are forced into those tight boxes. We make it frictionless through automated connections, no fees, unlimited tech stack support, and so much more. I'm so proud of the solutions we've built that brought drop ship, marketplace, and supply chain visibility into one world-class platform."
Scaling a Multi Vendor Marketplace with Acquiring and Onboarding
Do you plan to create a new super-cool and hyper-lucrative marketplace similar to Etsy, eBay, or Amazon? Do you need help with onboarding vendors? What strategies could you implement to get the best results quickly? And how to get the best results on scaling a multi-vendor eCommerce marketplace with acquiring and onboarding? Let's see what you can do to speed up acquiring and onboarding vendors since that has been the backbone for most multi vendor marketplace owners.
Digital Commerce Stocks Start 2023 On A Strong Note. Are More Gains In The Cards?
Our theme of E-Commerce Stocks, which is comprised of U.S.-based e-commerce companies as well as logistics and payment players, has fared pretty well this year, rising by about 33% since early January. This compares to the S&P 500 which remains up by roughly 7% over the same period. Now a bulk of the gains for the theme have come from a single stock, namely Carvana, which has more than doubled over the last few weeks. However, other key players have also fared quite well, with Amazon stock up 13% and eBay stock up 15%.
.
To subscribe to the Ecommerce & Marketplaces Newsletter, please complete the subscription form on this page (either to the right or below this article, depending on device). If you have any suggested content for this newsletter or would like to discuss evolving your organization's digital commerce, please write to us at info@mcfadyen.com.