Ecommerce & Marketplaces Newsletter – Feb 10th, 2023
Welcome to the 91st edition of our Weekly Newsletter – E-commerce & Marketplaces, your weekly source for the online marketplace and eCommerce best practices, news, and actionable insights. Our first story from Intelligencer is a scathing critic of the biggest platform Amazon. Amazon is now aspiring to be a megascale infrastructure company — a provider of systems, services, capacity, and labor that directly conflicts with what is best for the customer. Its junkification means that it hasn't been acting like a store for a while. In its ideal future, selling things to people is everyone else's problem. Read the Intelligencer story to gather more details. Pattern, a provider of e-commerce acceleration, has partnered with Mirakl, allowing Pattern vendors to sell on marketplaces within the Mirakl Connect ecosystem. Pattern's e-commerce acceleration platform leverages data science and artificial intelligence to help consumer product companies increase their online sales on direct-to-consumer websites, online marketplaces, and other digital channels while managing warehousing, fulfillment, and logistics. Nautical Commerce has an exciting story on how B2B buyer expectations are evolving with demographic shifts drastically transforming buyer expectations in B2B. To cater to the ever-evolving customer demands and B2B buyer expectations, businesses must transform themselves with an online marketplace offering. Read the Nautical story to gather more details. Forbes blog throws light on the critical things to seek in a strong wholesale marketplace partner to lead your business toward success. It also recommends the top three marketplaces based on how well these wholesale marketplaces accommodate their buyers and sellers, increase vendor brand awareness and provide further growth opportunities. DC 360 reports that eBay will lay off 4% of its workforce, about 500 employees, as the online marketplace struggles with declining sales. Like other prominent tech and e-commerce companies, it faces slower consumer spending after a brief pandemic boom. It was only last week that Amazon announced the cutting of 18,000 jobs. Appinventive has a fresh take on leveraging Web3 and the Metaverse to build a more robust digital business. Organizations need to form new partnerships and ensure their ability to participate in future collaborations. Read this and more in this week's edition.
Notable news from the past week


The Junkification of Amazon Why Does it Feel Like the Company is Making Itself Worse?

Let's say you're a regular Amazon shopper in need of a spatula. You might start your journey by typing the word "spatula" into the search box with a qualifier or two ("silicone," "fish," "magenta"). In response, Amazon will produce a very large list presented in a large paginated grid or, on a phone, a bottomless scroll. You have, it is implied, thousands of options within immediate reach; Amazon presents them to you in a particular but mostly unexplained order.
Mirakl and Pattern Partner to Help Companies Score on Marketplaces

Pattern, a provider of e-commerce acceleration, has partnered with Mirakl, allowing Pattern vendors to sell on marketplaces within the Mirakl Connect ecosystem. "As the online commerce landscape continues to shift, brands need to stay nimble to be where their customers prefer to shop online. Increasingly, that means marketplaces," said Pattern Director of Marketplaces George Hatch in a statement. "As we work to help brands capture their fair share of the global $7 trillion e-commerce market, we want to be anywhere online commerce is conducted, which is why we are so excited about the possibilities of this partnership.
5 Ways B2B Buyer Expectations Are Evolving (And How to Keep Up)
Demographic shifts are drastically transforming buyer expectations in B2B. Nearly two-thirds of today's workforce is millennials or Gen-Zers, cohorts that were raised as digital natives. For generations that came of age with the Internet, it's second nature to turn to social media, online shopping, and search engines to meet daily needs. They're more likely to do extensive research online before ringing up a salesperson to make a purchase decision, if they even do. Such shopping habits have been most noticeable in B2C ecommerce.
5 Things To Seek In A Strong Wholesale Marketplace Partner

It bears repeating how successful online shopping has been for thousands of industries in the past two decades. Research now shows that 67% of B2B buyers purchase their products online through wholesale marketplaces or e-commerce websites. It's becoming increasingly important for wholesale business owners to digitalize their companies. Yet while many retailers are using B2C marketplaces like Amazon to earn record-breaking profits and revenue, only a small portion of wholesalers are present on B2B marketplaces.
EBay to cut 4% of Its workforce; Analysts expect further sales decline 
The reductions are in response to the "macroeconomic situation around the world," CEO Jamie Iannone said Feb. 7 in a statement. He said they're necessary to help "create long-term sustainable growth." EBay job cuts make it the latest company to eliminate positions in response to economic conditions. Sales have declined in the past six quarters as people shifted back to spending on experiences such as traveling and dining out that they postponed during the pandemic. Analysts, on average, expect the San Jose, California-based company will report that revenue fell about 6% to $2.46 billion. EBay announces holiday-quarter results on Feb. 22.
Overview of The Key Marketplace Trends and Predictions
Global ecommerce has outpaced the growth of most other industries over the last few years – and this trend looks to continue in the coming years. The US Department of Commerce reported that while ecommerce has been steadily growing for over a decade, the last two years have seen some of the most significant growth. For the first half of 2022, US ecommerce sales hit USD 507.7 billion, which is a 6.8% increase over the same period in 2021. At this rate of growth, the US will be on track to record for its highest annual online sales ever by the end of 2022. Globally, it is estimated that by 2025, ecommerce sales could exceed USD 7 trillion, accounting for almost one-quarter, or 23.6%, of all consumer spending.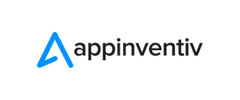 Web3 and the Metaverse: Building a Stronger Digital Economy
The internet has been one of the most significant disruptions to ever exist in this world. It has enabled us to remove the communication barriers by connecting everyone and everything and has unleashed a massive flow of information in just a few decades of its existence. From redefining the world as we know it to enabling more incredible changes, the ever-changing technology has also brought several challenges, thanks to its transformative attributes.
.
To subscribe to the Ecommerce & Marketplaces Newsletter, please complete the subscription form on this page (either to the right or below this article, depending on device). If you have any suggested content for this newsletter or would like to discuss evolving your organization's digital commerce, please write to us at info@mcfadyen.com.