Ecommerce & Marketplaces Newsletter – Jan 27th, 2023
Welcome to the 89th edition of our Weekly Newsletter, E-commerce & Marketplaces – your weekly source for the online marketplace and eCommerce best practices, news, and actionable insights. As promised last week, we share complete details of our participation at NRF 2023 – Retails BIG SHOW. We have a detailed blog that covers the VIP Awards – where we presented three awards, BIG IDEAS session – where McFadyen presented two sessions, Marketplace, Dropship, or Hybrid: Strategies for Multi-Vendor E-commerce & Web3: Retail's 3 Year Roadmap presented by Tom McFadyen and Peter Evans respectively. Both these sessions are supported by NRF videos. Apart from these, McFadyen was part of all the key events like the AMC Council Session, Marketplace Chats, and NRF Grand Prix Social Party. Its been a long debate about whether Amazon hurts or helps small businesses. Well, it's both; we present this 40-page report (downloadable via LinkedIn) on the dynamics of the Amazon Marketplace by Moira Weigel. It's an excellent read, especially for those outside the industry. Amazon's Trickle-Down Monopoly recounts a history of third-party (3P) sellers who have played a key role in building up Amazon's retail business—and thus, Amazon as a whole over the last two decades. One of our favorite resources, Forbes, talks about how to build a successful online marketplace brand through product selection – written by Chenyu Ren, co-founder, and CEO of Markai, a venture-backed cross-border e-commerce startup. It's a very insightful write-up that tips how successful product selection can help sellers stand out despite intense competition. DC 360 reports that Walmart's newest e-commerce site targets small and midsized businesses and not-for-profit organizations with more than 100,000 items. Walmart Business expects to capitalize on Walmart's existing expertise in e-commerce and fulfillment operations. It believes there's enough B2B market for Walmart Business and Sam's Club while directly competing with Staples, Costco, and others for the B2B market. Read the DC 360 to get more details. Brand manufacturers are developing their own DTC channels with the potential to capture large amounts of the end consumer data, and this is what is defining the fourth wave of e-commerce. It is not surprising that companies that ride this fourth wave have superior profit growth, and the advantages of customer engagement are consistent with Inc's research. Read the Inc.com story to get more details. Read this and more in this week's edition.
Notable news from the past week


Recap Of The NRF 2023 – Retail's BIG SHOW (W/ Video)

Retail's Big Show is retail's most important event. With three days of educational programing, an enormous Expo featuring the latest retail solutions, plus an Innovation Lab and Startup Zone featuring breakthrough technology. NRF 2023, Retails Big show wrapped up last week at the Jacob Javits Convention Center in New York City. National Retail Federation happens to be the world's largest retail trade association representing the largest private-sector industry in the US, with over $2.6 Trillion contributions to the GDP. This is where the entire retail industry comes together to hear from the biggest changemakers, experience the latest innovations. NRF Annual Convention & EXPO, also known as the "Retail's Big Show," is the flagship event of NRF. Now a world-leading annual retail event, it brings thousands of retailers and vendors from over 90 countries for educational and networking opportunities.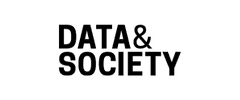 Amazon's Trickle-Down Monopoly – Downloadable eBook

"If the obvious question is whether Amazon helps or hurts small businesses, the evidence I have gathered shows that Amazon is doing both and neither. Amazon helps and hurts small businesses — often the same ones, at the same time. In fact, Amazon is transforming small businesses." This is from the 40-page report on the dynamics of the Amazon Marketplace by Moira Weigel. It's an excellent read, especially for those outside the industry.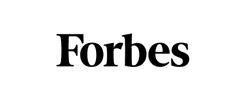 How To Build A Successful Online Marketplace Brand Through Product Selection
Online marketplaces, particularly Amazon, have become increasingly competitive for sellers. According to Marketplace Pulse, Amazon has 6 million total sellers, but only around 1 million are active sellers who get reviews for their products. Although Asia-based cross-border sellers have started to take on increasing shares within the Amazon marketplace, they often suffer from a lack of brand awareness, and therefore, lower margins.
Walmart Business Launches as a B2B Ecommerce Site

Walmart's newest ecommerce site is targeting small and midsized businesses and not-for-profit organizations with more than 100,000 items ranging from office supplies to automotive and heating-and-air-conditioning products. A Walmart Business+ membership program offers free shipping and other perks. The world's largest retailer is out to extend its reach as a business products merchant, relying on its expertise in ecommerce and its dominant store and distribution network to bring a high level of service to small and midsized businesses and not-for-profit organizations.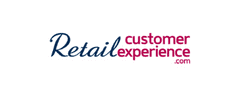 3 Ways to Build Brand Loyalty Through Ecommerce 
Brand loyalty is an essential component for generating consistent revenue. Repeat business generates 65% of revenue for most companies because current customers are already familiar with a brand's processes and experience less friction throughout the purchase journey. Knowing they can expect a satisfying experience, return customers make purchases 90% more than new customers, specifically. Why the difference? Because new customers are gambling on a brand they don't know, whereas repeat customers expect the same level of service. Retailers face a daunting challenge of meeting current customer expectations and cultivating new relationships so first-timers transform into loyal customers. The following strategies can help.
5 Examples of Ecommerce Content Marketing Strategies
Good content conveys information about a product or brand, cultivates interest and builds long-term connections with customers. Content has many aspects to consider, including its relevance to consumers, the keywords it uses and its overall effect. Sharing meaningful and relevant stories can help build organic traffic. Additionally, good infographics can summarize important topics, and customers are more likely to share them across social media. On the back end, content marketing teams must also consider where to focus their e-commerce content strategy. They might also want to experiment with new media, such as video or user-generated content.
Get Ready for the Fourth Wave of E-Commerce
If the idea of your business is to stay in business, there's a long list of daily how-to items. It might seem hard to distill your energy to focus on one thing. But keeping your company alive depends, pretty simply, on just that–one thing. It's serving your customers profitably. You know you won't survive without profit. And, in short, your customers determine the value of your company because they decide whether you're meeting their needs. Economic Engagement, or partnering with employees to serve customers profitably, enables companies to see double the profit growth of their peers. It stands to reason that the start of Economic Engagement is customer engagement.
.
To subscribe to the Ecommerce & Marketplaces Newsletter, please complete the subscription form on this page (either to the right or below this article, depending on device). If you have any suggested content for this newsletter or would like to discuss evolving your organization's digital commerce, please write to us at info@mcfadyen.com.