Ecommerce & Marketplaces Newsletter – Dec 23rd, 2022
WWelcome to the 85th edition of the "Ecommerce & Marketplaces" weekly newsletter. We kick off this edition with a detailed blog on building a world-class multi-vendor marketplace platform. The blog acts as a guide with a 6-step plan that helps you understand everything involved in creating and launching a multi-vendor marketplace website. It's a great read – derived from 15 years of building & implementing marketplaces and 20 years of personalizing customer journeys. Your multi-vendor marketplace journey begins with getting clarity on the marketplace model, developing your vision, and choosing the right platform for the job. Get more details in our in-depth blog. Webretailer presents a list and analysis of the World's Top Online Marketplaces of 2022. It has 151 marketplaces with more than one million visits per month broken down by most popular product categories, followed by the best-served regions and countries. It also includes a detailed breakdown of the top four product categories – fashion, books, homewares, and electronics – and finally, a look at the leading marketplaces by country and region. Marketplace Pulse is out with their annual review called – Marketplace Pulse Year in Review 2022. Apparently, in 2022, e-commerce spending in the US crossed $1 trillion. A milestone that pre-pandemic trends predicted would only occur in 2024. It has many exciting data points like the US e-commerce sales trendline from 2001 to 2022, US e-commerce sales as a percentage of total retail sales, Shopify's GMV trailing twelve months, and much more. We still have some Holiday Sales coverage left; Retail TouchPoints presents – 2022 Winning Windows, a competition that celebrates the brands and retailers, and especially the creative professionals, who are turning consumers' return to brick-and-mortar into a true moment. Forbes has an insightful take on why "The Demise Of E-Commerce Is Greatly Exaggerated." Jason Goldberg tells us that the idea that e-commerce is somehow in decline is based on a narrow and misleading view of the data. For instance, when we look at e-commerce as a ratio of total retail sales, it might seem that growth has slowed. But we need to also look at the fact that total retail sales have also been growing, just at a slower rate than e-commerce. In reality, e-commerce is experiencing strong growth, driven by permanent changes in how consumers discover new products and make purchase decisions. ChannelAdvisor looks back on 2022 and explores what is to come in 2023. Read this and more in this week's edition.
Notable news from the past week


Six Steps to Build a Remarkable Multi-Vendor Marketplaces

Online Marketplaces continue to proliferate in the post-COVID world. The global market dynamics have also undergone many changes due to technological innovations, changing consumer habits, and regulations in a 24/7 connected world. A multivendor online marketplace is emerging as a massive platform to drive sales and grow revenue. The online marketplaces are seeing tremendous growth across sectors in B2B, and many manufacturers, distributors, wholesalers, and OEMs are now reaping the benefits of having their own online marketplace. As per Gartner analysts, close to 15% of medium and large online stores will have opened their own marketplaces by 2023. This will include goods and services of physical and digital products.
The World's Top Online Marketplaces 2022

The global eCommerce market is expected to reach $5.5 trillion in 2022 and continue growing over the next few years, proving that online shopping has become an increasingly lucrative option for businesses across all sectors of industry. It's estimated that by 2025 world online shopping could exceed $7 trillion, and it will account for almost one quarter (23.6%) of all consumer spending on earth.We are well acquainted with marketplace websites such as Amazon, eBay, Rakuten, and Alibaba – the giants of online retail – but who are the rising stars? Who are the other big players around the world? Which are the best places to sell niche products?
Marketplace Pulse Year in Review 2022
In 2022, e-commerce spending in the U.S. exceeded $1 trillion. A milestone that pre-pandemic trends predicted would only occur in 2024. Yet the industry appeared in despair marked by crashing valuations, employee layoffs, and seemingly slowing growth. E-commerce is doing great. Much of the pessimistic sentiment surrounding it stems from looking at online spending as a share of retail sales. The dream was that the pandemic caused it to leap ahead by five or even ten years. It didn't, and then the economy hit a wall, and the sentiment quickly hit a new low. But e-commerce spending has never been higher, there has never been easy to start selling online, and shoppers have never had more choices.
Winning Windows 2022: Retailers go all out as Consumers Clamor for In-Store Holiday Shopping Experiences

The holiday season has always been a core period for retailers to level up their in-store experiences. Design and visual merchandising teams in particular rise to the occasion, finding creative themes, materials, lighting and more to evoke delight and holiday spirit among consumers of all ages. This year their efforts aligned with consumers who not only felt more comfortable but were actually eager to bring their holiday shopping back to physical stores.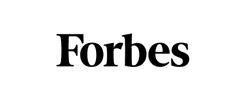 The Demise Of E-Commerce Is Greatly Exaggerated 
This is a topic that's been on the minds of many retail executives and industry watchers in recent months, with some pointing to declining e-commerce growth rates and share of sales as evidence of a regression to pre-pandemic levels. For example, Shopify Chief Executive officer Tobi Lutke wrote in a letter to employees: "What we see now is the mix reverting to roughly where pre-Covid data would have suggested it should be at this point. Still growing steadily, but it wasn't a meaningful five-year leap ahead. Ultimately, placing this bet was my call to make, and I got this wrong."
A Look Back on 2022 + What's to Come in 2023
The last three years of e-commerce have been anything but predictable. First, there was the pandemic, sending demand skyrocketing and forever securing e-commerce as a top consumer channel. Then came major shortages, causing delays and shopper frustration. Now, consumers are strapped for cash in the midst of inflation, and we're headed for a recession. It's been a wild ride to say the least. But we've learned a lot too. For instance, consumers tell us they regularly use multiple marketplaces to browse, shop and buy. We've also seen the emergence of several new retailer-led media networks, demonstrating digital advertising's acceleration.
Marketplace SEO: A Guide To Optimize Listings
Marketplace SEO is the same as trying to get visibility on search engines, there is no silver bullet that gets you there. Only those sites that invest in search engine optimization (SEO) tend to reap the benefits. If you have an ecommerce site with products listed on it that are provided by third-party vendors, and your site brings the buyer and seller together (like Airbnb, Amazon, Etsy, and eBay), then we're off to a good start. You manage a marketplace website. If you want your site to rank well for free on Google, then, yes, this article is worth your while.
.
To subscribe to the Ecommerce & Marketplaces Newsletter, please complete the subscription form on this page (either to the right or below this article, depending on device). If you have any suggested content for this newsletter or would like to discuss evolving your organization's digital commerce, please write to us at info@mcfadyen.com.