Ecommerce & Marketplaces Newsletter – Dec 2nd, 2022
Welcome to the 82nd edition of the "Ecommerce & Marketplaces" weekly newsletter. Our two main stories look at some of the highlights from the Thanksgiving Weekend. Retail Touchpoints story reports that foot traffic and mobile usage have significantly risen as close to 200 Million shoppers sought deals during this period. Even though foot traffic increased, people were still cautious as pandemic habits remained. For instance, indoor mall traffic was up 1.2% on Black Friday compared to 2021 levels, while outdoor non-mall traffic, such as strip malls and standalone stores, saw a more significant 4.7% jump, clearly indicating a preference. Deloitte's study shows that credit card usage too increased around this time. Digital Commerce 360 has some fantastic data points on the sales period. It was a bit of mix and match; while some retailers reported record-breaking sales, others experienced not-so-great results. Retailers share some great insights into what tactics worked well and the plan going into the crunch before the big holiday season in December. A lot of retailers are choosing to go aggressive throughout the holiday season in December. With some of them still having surplus inventory, there will be great deals to look out for. Tech Crunch story talks about AWS's launch of Application Composer – a low-code tool for building serverless apps. Application Composer enables developers to quickly build functions to perform standard transformation tasks, for example, and then deploy them with just a few clicks. Since this is a visual system, it's also now much easier for developers to share this code with colleagues for collaboration. Sangeet Paul Choudary is back with a playbook titled "THE WEB3 BUILDERS PLAYBOOK." The playbook aims to demystify the technology of Web3 by focussing more on the relatively little understood business models of Web3. It also emphasizes the Web3 network effects, which require not just kickstarting and managing market activity but also managing its coordination with the scaling of market infrastructure—a must-read for anyone interested in the platform business models and strategy. Bain & Company's latest report looks at the rise of Digital Bazaars in India, contributing more than $100 billion in gross merchandise value to over 200 million to 230 million online shoppers. Read this and more in this week's edition.
Notable news from the past week


Thanksgiving Weekend Recap: Foot Traffic, Mobile Usage Rise as Nearly 200 Million Shoppers Seek Deals

Shopper turnout for Thanksgiving Weekend handily exceeded expectations — a record 196.7 million shoppers went shopping for great deals, compared to 179 million in 2021 and 30 million more than the projected turnout of 166.3 million, according to the National Retail Federation (NRF). The growth was in line with an equally successful digital weekend, capped off by a total of $11.3 billion in sales on Cyber Monday, representing 5.8% growth year-over-year, according to Adobe Analytics.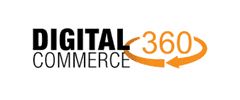 Online Retailers Share Cyber 5 2022 Results

The 2022 Cyber 5 holiday period from Thanksgiving through Cyber Monday proved to be a lucrative one for many retailers. Amazon.com Inc. reported record-breaking shopping results during the Cyber 5. Home goods online merchant Wayfair Inc. also announced strong results, including a low single-digit sales increase in the U.S. in 2022 compared with 2021. During the Cyber 5 holiday, U.S. consumers spent $35.27 billion, a 4% increase compared with the same period in 2021, according to Adobe Analytics.
AWS Launches Application Composer – Low-code Tool for Building Serverless Apps

At its re:Invent conference today, AWS announced the launch of AWS Application Composer, a new low-code tool for visually designing and building serverless applications. The service provides developers with a visual canvas and a simple drag-and-drop interface to create the application architecture, connect their resources and design their functions. As AWS CTO Werner Vogels noted during his keynote today, a lot of developers want to get started with building serverless applications but the barrier of entry is still too high for many.
The Web3 Playbook

We've got Web3 all wrong with the over-financialized lens of tokenomics. We need to get back to a value creation lens and build from the first principles. The shift to protocols is a fundamental redesign of value creation and markets, not just a shift towards decentralization or read/write/own. This playbook explains why this shift matters. This is your playbook for getting Web3 right.
The Rise of Digital Bazaars in India
India presents itself as one of the most exciting places globally for marketplaces to thrive—with large offline markets and more than $2 trillion of consumption expenditure, rising disposable incomes driven by middle-class expansion, and an increasingly digitised base of online shoppers and small businesses. Today, marketplaces in India are ubiquitous across every major business category, contributing more than $100 billion in gross merchandise value (GMV); delivering heightened convenience and a plethora of choices to 200 million to 230 million online shoppers; and offering logistical and financial support to more than 6 million micro, small, and medium enterprises (MSMEs), enabling them to buy and sell goods or services online.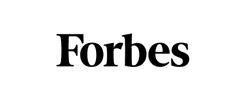 How E-Commerce Storefronts Can Successfully Integrate An ERP Application
A typical e-commerce storefront is set up with customer experience in mind, with limited focus on the data points that are managed in an organization's backend system. An enterprise resource planning (ERP) application, for example, handles the crux of a business, and much of the business relies on the accuracy and availability of the data from various modules of the ERP application. With this kind of integration, a business can aim to ensure the integrity and accuracy of the data.
Mirakl-Powered Marketplace Sales Outperform eCommerce with 53% Year-over-Year Growth During Cyber Week 2022
Mirakl, the industry's first and most advanced enterprise marketplace SaaS platform, today announced that sales across Mirakl-powered Marketplaces grew by 53% year-over-year globally during Cyber Week 2022, significantly outperforming the 2% growth of overall eCommerce. This dramatic growth proves that platforms are the model of the future and traditional retail rules no longer apply in today's economy. Marketplaces Dominate Globally: An analysis of hundreds of Mirakl-powered Marketplaces across the globe during Cyber Week (the 7-day period ending Monday, November 28) found that growth was seen consistently across markets, with sales in local currency increasing by 67% in North America and 44% in Europe.
.
To subscribe to the Ecommerce & Marketplaces Newsletter, please complete the subscription form on this page (either to the right or below this article, depending on device). If you have any suggested content for this newsletter or would like to discuss evolving your organization's digital commerce, please write to us at info@mcfadyen.com.