Ecommerce & Marketplaces Newsletter – Nov 4th, 2022
Welcome to the 78th edition of the "Ecommerce & Marketplaces" weekly newsletter. We start this edition with a recap of Adobe Commerce Reconnections – the New York edition of Adobe's premiere commerce event of the year. This was a follow-up event to the one that took place on the west coast. A great day filled with learning and insights as Adobe Commerce executives, key merchants, retailers, and top Adobe customers connected, shared best practices and provided answers to prevailing questions expected in the marketplace industry. Forbes has an insightful take on the things to look out for when building your e-commerce toolkit for new markets. In a rush of enthusiasm for reaching a fresh customer base or even entirely new markets, it's essential to understand the nuanced compliance and risk landscape around these seller ecosystems. This involves maintaining a robust regulatory posture, mitigating merchant risk, and quickly identifying counterfeit goods or fixing gaps in anti-money laundering programs. Inc.com article highlights how good inventory management needs to start with smart inventory placement. Fundamental to good inventory management is optimal placement. The article lists the key considerations that will help you determine how to optimize your company's e-commerce inventory storage geographically. When looking to successfully scale, recover, or otherwise adapt, or even reorganize operations, inventory placement is an important area that can reduce operating costs, improving margins, and carve out pathways to delight customers. CNBC reports that cross-border e-commerce by prominent Chinese companies like Pinduoduo and ByteDance is setting up a classic clash for these Chinese tech firms with Amazon. For Chinese tech firms, the U.S. and European markets present a huge opportunity for growth, especially during Beijing's strict Covid control policies and deteriorating global macroeconomic environment. Read the CNBC article for more details. Digital Commerce 360 has some interesting data points based on a survey of 451 buyers, which shows how vital fast payment processing is with digital B2B buyers. According to the Balance/MRM Commerce survey, 91% of buyers had precise payment processing requirements and would switch eCommerce suppliers if those requirements were not met. Read this and more in this week's edition.
Notable news from the past week


Adobe Commerce Reconnections, NY – Event Recap

The New York edition of Adobe's premiere commerce event of the year took place on October 19th, 2022, at the William Vale Hotel, Brooklyn. The event had a fantastic turnout with over 150 plus industry leaders, which included Adobe Commerce executives & leaders, key merchants, retailers, and top Adobe customers who shared their commerce stories. As usual, there was a lot of engaging discussion around Adobe's product roadmap and how it could enable users and customers to realize their organization's digital goals.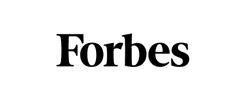 Three Considerations When Building Your E-Commerce Toolkit For New Markets

The shift to online shopping at the beginning of Covid-19 was fast and far-reaching, and more than two years on from the start of the pandemic, consumers are continuing to switch up their digital loyalties. In early 2022, more consumers reported shopping at a different retailer, store or website than in 2021 and even 2020. But just as shoppers update their tactics to suit new needs, digital commerce is also evolving to keep pace with the updated expectations of modern consumers.
More Warehouse Space Might Not Be the Thing Your E-Commerce Business Needs

One of the golden rules of e-commerce is, the closer your products are to your customers, the better. But is this always true? Surprisingly, no. Determining where to position your inventory takes some figuring out, but optimizing this area of your business can be done for brands of all sizes. Good inventory management practices will improve your customer service and your bottom line.
Chinese Tech Giants' Push Into U.S., Europe's Markets Sets Up Potential Clash With Amazon

Pinduoduo and TikTok owner ByteDance have launched international cross-border e-commerce websites in the last few months, aiming to take a crack at selling Chinese products to foreign buyers. The move sets the two Chinese tech firms up for a clash with Amazon as they expand overseas. ByteDance launched a fashion website called If Yooou while Pinduoduo started an e-commerce site called Temu, selling items in categories from sports to electronics. The two are newer Chinese firms looking to take on international markets. Alibaba and JD.com, China's two largest e-commerce firms, have been expanding overseas in the last few years.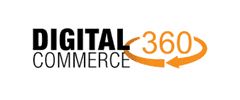 Fast Payment Processing is Important With Digital B2B Buyers
More than half of 451 surveyed buyers stated that slow or lengthy approval for payment terms would be the top reason to change to another supplier, followed by no digital invoicing options. Fast, easy and error-free payment processing is a huge priority for digital B2B buyers. And sellers that do not take that into account while creating a user experience do so at their own risk, says a new survey from Balance and MRM Commerce.
Keyword-Targeted Content Marketing For Marketplaces
"The art of SEO is writing natural copy with an SEO mindset," says Michael Caldwell, founder of the marketplaces Gigmasters (now The Bash) and Petworks. "Some experts say, 'don't even think about SEO, just write for humans.' And then there are people who do every SEO trick in the book. We always try to find the right balance. Never use tricks but keep SEO in mind in everything you do." Striking that perfect balance, however, can be difficult. This fifth article in our marketplace SEO guide looks at some examples of how marketplaces can use keywords effectively while creating user-friendly content.
Are Online Marketplaces The Future of eCommerce Shopping?
While many brands and retailers offer products through their own websites and platforms, online marketplaces are on the rise. Marketplaces are a dedicated space on the website which enables retailers to integrate third parties to offer products and services. Popular shows such as Love Island are leading the way by recently partnering with eBay in a first-of-its-kind for the reality tv pioneer. Similarly, finalist of the show, Indiyah Polack, recently became the first ambassador for fashion brand Pretty Little Thing's new marketplace.
.
To subscribe to the Ecommerce & Marketplaces Newsletter, please complete the subscription form on this page (either to the right or below this article, depending on device). If you have any suggested content for this newsletter or would like to discuss evolving your organization's digital commerce, please write to us at info@mcfadyen.com.