Ecommerce & Marketplaces Newsletter – Oct 28th, 2022
Welcome to the 77th edition of the "Ecommerce & Marketplaces" weekly newsletter. We start this edition with a Halloween special video blog that discusses multi-vendor marketplace pitfalls and offers strategies to avoid them. Marketplaces are scalable by their very nature. Yet launching and operating a marketplace can be a complex endeavor. Leave it to the marketplace experts to help you vanquish these marketplace monsters. Do share the video and blog if you like them. Our ChannelAdvisor story looks at the digital touchpoints leading up to a purchase. In the digital world, touchpoints are the instances when a customer comes in contact with a brand, directly or indirectly. This journey has become all the more complex with a plethora of online channels, platforms, devices, etc. Ryan Lee, Forbes Council Member and founder and CEO of Nautical Commerce, presents his point of view on the disruption that is happening in the logistics industry with the help of a case study on Convoy. It looks like Convoy is changing what shippers and drivers expect from the brokers they work with, and the rest of the logistics industry is likely to follow suit. Read the Forbes story to gather more details. Our DC360 story looks at the challenges of finding sustainable-certified B2B sellers. Per DC 360, more than half of B2B buyers need more online information about suppliers' characteristics because they can't find suppliers that fit their business goals. When it comes to the fashion industry, Lectra has an interesting take on how to optimize the brand in the marketplace. While marketplaces are a way for brands to tap into a wider audience of aspirational consumers and younger shoppers, questions remain on how these brands, namely luxury brands, are represented on marketplaces. Lectra's article delves precisely into this question – great read. The marketplace's success has spawned a flood of B2B marketplaces in the last five years, covering everything from stationery and office supplies to raw materials and complex machinery. B2B Marketing article explores whether online marketplaces are a threat or an opportunity for B2B vendors. Ever pondered over the question which is better -Marketplace vs. eCommerce Platform? Litcommerce blog has some answers. Read this and more in this week's edition.

Notable news from the past week

Marketplace Monsters: How To Avoid Multi-Vendor Commerce Pitfalls

Marketplaces are scalable by their very nature. Yet launching and operating a marketplace can be a complex endeavor with occasionally ghoulish challenges to face along the way to avoid being buried by these marketplace monsters. Let's look at what we're facing and how to vanquish these creepy critters. Scalable marketplace success starts with learning from the mistakes of others and seeking expert guidance to navigate the path.
20 Digital Touchpoints in The Buyer's Journey

"Digital touchpoints" is a fancy way of saying "customer interactions." In the old days, this was as simple as talking to shoppers in the store or helping them at checkout. Today, there are numerous ways consumers can come in contact with your brand, and it's important to be at every one. The problem is, in the digital world, you may not always know when and where that is. According to our annual consumer survey, 70% of shoppers visit between two and four websites before making a purchase. The sheer volume of online buying options means there's no surefire way to know precisely how people discover your products — or what they'll do next.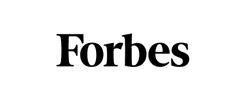 Why Logistics Might Be Ready For The Marketplace Model

Convoy's success has been a technological awakening for many in the change-adverse logistics industry. A true disruptor, the company has shaken up logistics by bringing providers together in a technology platform—a huge step for an industry known to be highly fragmented and relational. Among a host of benefits, Convoy boasts lower shipping costs, improved carrier relations, refined capacity management and reduced carbon emissions in comparison to its contemporaries. The question is, can the rest of the industry achieve these benefits? What is the secret of Convoy's success?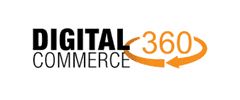 Facing the Challenge of Finding Sustainable-certified B2B Sellers

Now that online B2B buying is the norm, how can businesses promote sustainability as part of an overall e-procurement strategy? More than two-thirds, or 69%, of B2B buyers work at organizations that require them to make purchases from sellers that follow sustainable practices, according to the second State of Business Procurement Report from Amazon Business.
Optimizing Brand Image on Marketplaces
Marketplaces have become increasingly prominent and due to the European online fashion market's explosive growth, brand presence on marketplaces is crucial. With the right strategy, brands are using the power of AI to optimize their marketplace presence and performance. In the past, luxury brands were reluctant to tap into the marketplace industry, fearing an erosion of brand identity and inability to fulfill the much-desired shopping experience that represents the core of a luxury brand. However, there has been a shift in consumer behavior, as a study conducted by Bain indicated that online sales will become the preferred sales channel for luxury goods by 2025.
Online Marketplaces – Threat or Opportunity For B2B Vendors?
Since launching a fulfilment service in 2006 that allows other companies to sell through the site, Amazon has rapidly grown to become the world's largest online retailer and marketplace, selling anything and everything – typically at the lowest cost with the fastest delivery. In Asia, the Alibaba-owned Taobao and Tmall platforms have followed suit. Collectively, these marketplaces make no secret of their ambition to control the entire customer journey, from purchase, inspiration search, transaction and ultimately fulfilment.
Marketplace vs eCommerce Platform [2022] – Which One is Better?
eCommerce website and E-marketplace are globally the two most popular options for merchants to start their online businesses. Each solution leads you to a different group of customers. Therefore, it's one of the fundamental aspects you need to decide on before going live. In this article, LitCommerce will cover everything about marketplace vs platform. Let's dig deeper and find out.
.
To subscribe to the Ecommerce & Marketplaces Newsletter, please complete the subscription form on this page (either to the right or below this article, depending on device). If you have any suggested content for this newsletter or would like to discuss evolving your organization's digital commerce, please write to us at info@mcfadyen.com.