Ecommerce & Marketplaces Newsletter – Sep 23rd, 2022
Welcome to the 72nd edition of the "Ecommerce & Marketplaces" weekly newsletter. We start this week with a DC360 story with data on how third-party sellers drive the 2021 rise in online marketplaces' total GMV. It looks like the third-party GMV on the Top 100 U.S. marketplaces rose a whopping 22.4%. Grocery Dive's new report highlights how grocers' relationship with the online marketplace has gotten tricky. Listing on multiple platforms like Instacart, Uber, and DoorDash while also operating its own online service presents its complexities. Retail Touchpoints story looks at how Alibaba is leveraging the Metaverse to offer multi-dimensional interactions' to its luxury customers. A tremendously insightful read. With Chinese consumers embracing new technologies very quickly, executives at Alibaba believe that Meta Verse will be a game changer. China is set to become the world's largest luxury market by 2025, and Alibaba wants to take that opportunity to build its leadership in the digital experience space. They believe that the digital world can provide consumers with the same, or even better, shopping experiences. The article from Drum covers the top three retail and e-commerce trends set to shape 2023. More and more EU consumer goods companies are reprioritizing channels and markets to drive online sales, shifting to an online-first playbook, and investing in tech and specialist talent. McKinsey's story shows how the role of e-commerce in building privileged consumer engagement is becoming more critical, from generating direct-to-consumer (D2C) first-party data to engaging digitally with consumer segments in the Metaverse. The insightful data presented here is supported by an in-depth survey of 70 e-commerce decision-makers in consumer goods companies. Adobe and Salesforce use massive amounts of customer data to generate the best customer experiences possible. Through its $20 billion purchase of Figma, Adobe is now designing great products, which ultimately should lead to a better customer experience. Salesforce announced a new approach to data integration on a platform called Genie. TechCrunch story has more details. Read this and more in this week's edition.
Notable news from the past week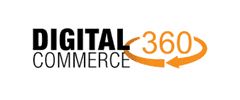 Third-party Sellers Drive 2021 Rise in Online Marketplaces' Total GMV

Merchants, especially third-party retailers, continue to recognize the value of selling on online marketplaces. Total U.S. retail sales growth stood at 14.4%, according to a Digital Commerce 360 analysis of U.S. Department of Commerce data. Meanwhile, total U.S. ecommerce sales growth hit 17.8% But the Top 100 U.S.-based online marketplaces beat that performance. They recorded 18.7% growth in total GMV in 2021 to reach a record high of $917.79. (Total gross merchandise value, or GMV, includes first- and third-party merchant sales.)
Grocers' Relationship With Online Marketplaces Has Gotten 'Complicated'

The surge of online sales early in the pandemic made clear to many retailers the need to operate their own e-commerce sites and apps, and to fulfill more orders themselves in order to preserve margins, gather valuable data and put their brand front and center. But as they navigate a more complex current environment, when demand isn't at the red-hot level it was in 2020 yet is still significant enough to warrant offering a broad range of services, grocers are recognizing they still need online marketplaces.
Alibaba Leverages the Metaverse to Offer 'Multi-Dimensional Interactions' to Luxury Customers
With China set to become the world's largest luxury market by 2025, Alibaba is intent on building out the immersive digital experience on its Tmall Luxury Pavilion to capture those consumers. As the luxury platform celebrates its fifth anniversary, Alibaba has introduced a host of new ways for customers to engage with luxury brands on Tmall, including AR and XR (extended reality) experiences, exclusive products that can only be accessed through a digital "Meta Pass" and a host of virtual avatars, mascots and events.
The Top Three Retail and Ecommerce Trends Set to Shape 2023

The Covid-19 pandemic saw e-commerce growth spike, big time, but myriad issues have since created a historic drop in digital sales. Obviously, consumers have been returning to brick-and-mortar stores – albeit not at the pre-pandemic levels. But there are other significant factors at play, including supply chain issues, low consumer sentiment and rising inflation. The end result? A forecasted $95bn less in e-commerce sales in 2022 compared with last year, according to the Economic Times. This is after e-commerce soared at least 20% every year between 2010 and 2020, per eMarketer.
Resetting The Ecommerce Model to Achieve Profitable Growth in Europe
For consumer goods companies in Europe, e-commerce has gone from a growth opportunity to an imperative. Success rests on an organization's ability to push beyond traditional approaches and innovate. Over the past two years, more-advanced players in mature categories (such as fashion and accessories, beauty, consumer durables, and toys) have increasingly explored new formats (such as live commerce and social commerce). At the same time, players in nascent categories, namely food and fastmoving consumer goods (FMCG), started to develop a winning online-first playbook.
How Adobe and Salesforce are Fine-tuning Customer Experience Tools
It was a big week for the customer experience market, with two major players in the marketing tool space taking swings to bring the idea to the next level. The pair of moves taken together could move customer experience closer to reality after a long period of ambition. "Customer experience" is kind of a vague notion. The idea is that you want your customers to feel good every time they interact with you, whether in person or online. You certainly know when that doesn't work well, but it can be more subtle than simply a big smile in person or a successful outcome online. It's more about taking the extra step to get ahead of problems before they happen or designing a product in an elegant way to reduce friction.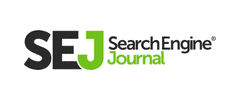 How Can Businesses And Enterprises Succeed? Strategies From Nautical's CEO
Despite the unstoppable rise of the online marketplace model, it remains challenging to build ecommerce marketplaces. There are so many vendors, third-party apps, devices, and consumer preferences to account for. The question is no longer about your online presence. It's about how far you can reach. That's why Ryan Lee, together with co-founders Niklas Halusa and James Throsby, decided to build Nautical Commerce, a multi-vendor platform that aims to make marketplace technology accessible to businesses of all sizes, from startups to enterprises.
.
To subscribe to the Ecommerce & Marketplaces Newsletter, please complete the subscription form on this page (either to the right or below this article, depending on device). If you have any suggested content for this newsletter or would like to discuss evolving your organization's digital commerce, please write to us at info@mcfadyen.com.