Ecommerce & Marketplaces Newsletter – Sep 2nd, 2022
Welcome to the 69th edition of the "Ecommerce & Marketplaces" weekly newsletter. We present a brand new technical blog written by our in-house marketplace implementation specialist. The blog titled "Adobe Commerce Tech Flex: Handling High-Volume Attribution with Magento 2" talks about extending Magento 2 capabilities to support a large number of total attributes (greater than 10,000) and a large number of attributes per attribute set (greater than 1000 per set). It is a B2B marketplace implementation on Magento and Webkul for one of our clients in the US selling industrial fastening products. This is part of our technical publication blog. Forbes article emphasizes why the marketplace is the key to the monetization strategy. The article is written by Angus Ward, CEO of Beyond Now, a fast-growing ecosystem orchestration and digital platform provider. Angus talks about two fundamental principles to target the enterprise and SME market successfully. A highly insightful read. Nasdaq blog talks about how marketplaces are disrupting e-commerce profitability. Marketplaces are an excellent way for retailers to bring in an additional income source when selling online without hurting their sales. The article from Entrepreneur shares insights on building an eCommerce brand using a diversified channel strategy. To become a multi-channel eCommerce business, one must own the data and emails. The simplest way to get there is to build a multi-channel presence using a platform to unify your channels and focus on brand building. Fashion Network story presents some new research claiming Millennial, and Gen Z shoppers prefer buying directly from e-commerce brands rather than big marketplace platforms when shopping across borders. Younger consumers' shopping preferences clearly show retailers and brands that they must adopt a robust DTC e-commerce and content strategy to remain relevant and competitive. PYMTS story talks about how ChemDirect makes buying chemicals drastically easier using integrated logistics planning, credit terms, and real-time inventory shipped directly from vetted suppliers. ChemDirect is an online marketplace for specialty chemicals. In fact McFadyen Digital recently assisted ChemDirect in the launch of their redesigned marketplace experience. Read this and more in this week's edition.
Notable news from the past week

Handling High-Volume Attribution With Magento 2

As more and more sellers are onboarded onto the marketplace, the assortment of products being offered increases. This causes unique challenges in categorizing these products without impacting the overall performance and ease of use. One such challenge the McFadyen Digital team faced during a recent marketplace implementation was handling the numerous product attributes that came with seller products. We implemented a B2B marketplace on Magento and Webkul for one of our clients in the US selling industrial fastening products. As more sellers were onboarded, the product assortment increased, and so did the number of unique product attributes each brought.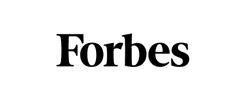 Why The Marketplace Is The Key For Your Monetization Strategy

Even by conservative estimates, the potential available market (PAM) for digital transformation will hit $2.8 trillion globally by 2025, off the back of 16% CAGR since 2020. The ability to assimilate and transform business and operating models, processes and customer experience using new digital technologies is rapidly becoming "the" competitive frontier within most industries. It's do or die. Whether that's pay-as-you-go manufacturing that leverages private 5G, edge, IoT, AI/ML, robotics and distributed ledger technology to step change productivity, material usage, and quality improvements or the latest in smart retail delivering customers a fully immersive mixed reality shopping experience.
How Marketplaces Are Disrupting Ecommerce Profitability
The Walmart Effect — the idea that it hurts local small businesses when a Walmart opens in an area — has been well-observed. But as ecommerce continues to grow, the game keeps changing. Of course, consumers aren't limited by what they can find locally, and marketplaces like Amazon offer almost infinite variety along with speed, affordability, and reliability. Major retailers like Walmart and Target are opening up their own online marketplaces to remain competitive, selling independent brands alongside their own ranges.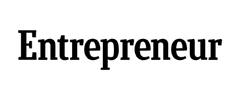 Don't Just Open an Online Store. Build an Ecommerce Brand

The ecommerce space has seen rapid expansion since the pandemic. As physical retail stores were forced to close or halt operations in the physical space, global retail ecommerce experienced an increase from 14% in 2019 to 17% in 2020. Recent estimates suggest that ecommerce will register more than $6.5 trillion in sales by 2023, representing 22% of global retail sales. To capitalize on this, ecommerce business owners will benefit from rethinking their channel strategies and focusing on building their brand.
DTC Beats Marketplaces For Young Cross-border Shoppers – Report
Marketplaces may seem to rule the roost in retail these days, but new research claims that Millennial and Gen Z shoppers actually prefer buying directly from e-commerce brands rather than big marketplace platforms when shopping across borders. Direct-to-consumer (DTC) e-commerce solution provider ESW surveyed more than 14,000 consumers in 14 countries and found that 60% of Gen Z and 63% of Millennials are happier buying direct when shopping internationally. Why are they so fond of DTC? Some 73% of Millennials and 69% of Gen Z shoppers surveyed believe shopping that way gives them a more personalised experience, with offers and promotions targeted at their preferences. Many older shoppers seem to agree as well, albeit not in such large numbers (63% of Gen X and 50% of Baby Boomers).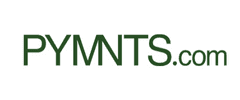 Chemical Industry Buyers Find New Supply on Online Marketplaces
Logistics are an essential part of procuring chemicals. It shouldn't take three weeks to find the proper chemical and then another two to three weeks to figure out how to ship it from A to B. That's the problem ChemDirect has been in the business of solving since its founding in 2020. ChemDirect is an online marketplace for specialty chemicals designed to deliver significant time and cost savings for chemical buyers and sellers. With integrated logistics planning, credit terms and real-time inventory shipped directly from vetted suppliers, ChemDirect seeks to make buying chemicals drastically easier than existing channels across a wide variety of industries.
How to Build a Peer-to-Peer (P2P) Marketplace in 2022
Pierre Omidyar, the founder of eBay, still remembers his first sale on a newborn peer-to-peer marketplace in 1995. It was a broken laser pointer with a $15 price. His offer received many responses from people. That's where the success story of one of the biggest P2P platforms started. Soon businesses realized what powerful attraction-based effect marketplaces had. Today it's possible to find hundreds of P2P marketplaces on the market, covering all needs of modern people. Marketplaces are staying adamant during the COVID-19 pandemic, with their 14% revenue growth in 2021. This article covers what types of peer-to-peer marketplaces became successful, what it takes to build a marketplace, and how much it's going to cost.
.
To subscribe to the Ecommerce & Marketplaces Newsletter, please complete the subscription form on this page (either to the right or below this article, depending on device). If you have any suggested content for this newsletter or would like to discuss evolving your organization's digital commerce, please write to us at info@mcfadyen.com.