Ecommerce & Marketplaces Newsletter – Aug 19th, 2022
Welcome to the 67th edition of the "Ecommerce & Marketplaces" weekly newsletter. The 2022 Gartner Quadrant report for Digital Commerce is out, and we bring you a sneak peek. The digital commerce platform market's revenue grew by a record 22% in 2021. The Magic Quadrant evaluates 18 vendors of digital commerce platforms to help application leaders make informed decisions. The report evaluates vendors across two parameters; ability to execute and completeness of vision. Several vendors in this Magic Quadrant are evolving to become providers of more modular, API-first solutions. Read the Gartner report for more details. McFadyen Digital has its own version of platform vendor evaluation called the Suite Spot Report. Big Commerce has an in-depth article that demystifies dropshipping. It's not as simple as it looks; there are many obstacles, drawbacks, and day-to-day management hurdles. While it can be a highly effective tactic when applied correctly, it may not be the best fit for all brands. PYMNTS has some insights on who the real winners are in the Amazon Vs. Walmart platform battle. Intuit Quickbooks is getting into the online marketplace space with Trada. This new marketplace platform helps connect brands with sellers and retailers, a membership-based marketplace that requires both sellers (brands) and buyers (retailers/sellers) to join the platform to transact with each other. It's a small business-focused solution in line with the MailChimp acquisition it made last year. ChannelAdvisor blog discusses why marketplaces have become essential to B2B companies now and what is driving this growth. Pimberly has an indepth article on creating a winning eCommerce marketplace strategy. It covers the whole hog from the marketplace business model to business benefits to choosing the right marketplace platform. Read this and more in this week's edition.
Notable news from the past week

Magic Quadrant for Digital Commerce

Gartner's view of the digital commerce market focuses on transformational technologies that help organizations deliver great buying experiences for their customers. Gartner defines a digital commerce platform as the core technology that enables customers to purchase goods and services through an interactive and usually self-service experience. The platform provides necessary information for customers to make buying decisions and uses rules and data to present fully priced orders for payment. To qualify for evaluation in this Magic Quadrant, vendors' platforms had to have out-of-the-box capability to provide, or APIs to support, a self-service, interactive commerce experience that includes storefront, product catalog navigation, product pages, shopping cart, check-out and customer account.
The Truth About Dropshipping: The Good, The Bad and The Ugly

Dropshipping is an order fulfillment method that does not require a business to keep products in stock. Instead, the store sells the product and passes on the sales order to a third-party supplier, who then ships the order to the customer. However, contrary to popular belief, the dropshipping business model is not a get-rich-quick scheme.
Sure, it seems like easy money — you sell other people's goods and take a cut for yourself — but when you factor in all the drawbacks, obstacles and day-to-day management, it's far from easy and can be hard work.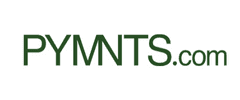 Third-Party Marketplaces to Determine Winner in Amazon vs Walmart Platform Battle
In what will likely be a never-ending duel between Amazon and Walmart, as their online platforms expand, it is the seller-focused marketplaces — integrating everything from catalogs to fulfillment — that will help craft a competitive advantage. Platforms, of course, are ever-extensible, and operators are able to add new services and products with the proverbial push of a button (OK, we know it's not that simple).And in the bid to boost critical mass among sellers worldwide, helping enterprises to scale (and the platforms to scale right alongside) is a major selling point, giving rise to enterprise clients' loyalty.
Intuit Launches B2B Online Marketplace Trada by QuickBooks To Help Brands Connect With Online Sellers

Intuit QuickBooks, the popular accounting software for small businesses, is getting into the online marketplace space with Trada by QuickBooks. Trada by QuickBooks is different from most online marketplaces in that it specializes in B2B (Business to Business) transactions and Intuit is not trying to compete with the likes of eBay, Etsy, or others, which are predominantly B2C (Business to Consumer) marketplaces. The new QuickBooks marketplace platform connects brands with retailers and online sellers, by offering "a large selection of unique products at wholesale prices."
The Rise of B2B E-Commerce on Marketplaces
B2B marketplaces are more popular than ever and showing no signs of slowing. According to recent research by Digital Commerce 360, collective sales on B2B marketplaces grew 130% year over year in 2021 to $56 billion, making them the fastest growing segment in B2B e-commerce. To discuss how B2B companies can leverage marketplaces to meet B2B buyers where and when they shop, Digital Commerce 360 spoke with Bradley Hearn, product marketing manager at ChannelAdvisor.
How to Create a Winning eCommerce Marketplace Strategy
Creating an online marketplace strategy will bring you plenty of benefits – if you get it right. eCommerce marketplaces have exploded in recent times and they accounted for 67% of global online sales in 2021. Some of the largest marketplaces in the world generate billions of customer visits each month, proving they play a key role in customer acquisition strategies. This guide outlines why creating an online marketplace business plan is one of the best eCommerce strategies for selling products. We'll also define what an eCommerce marketplace is, and how it differs from eCommerce.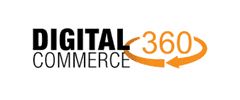 Manufacturers: You Need to Embrace Digital Commerce. Here's How.
Manufacturers have much to gain in branding, customer loyalty and sales by deploying a B2B ecommerce presence and strategy — if they do it the right way, writes Johan Liljeros, general manager and senior commerce advisor, North America, at Avensia, a digital commerce consulting firm.Manufacturers have been relatively slow in adopting B2B ecommerce, especially when compared to direct-to-consumer retailers. For many, the return on investment didn't seem attractive enough, or it was just too complex of an endeavor.
.
To subscribe to the Ecommerce & Marketplaces Newsletter, please complete the subscription form on this page (either to the right or below this article, depending on device). If you have any suggested content for this newsletter or would like to discuss evolving your organization's digital commerce, please write to us at info@mcfadyen.com.