Ecommerce & Marketplaces Newsletter – Aug 12th, 2022
Welcome to the 66th edition of the "Ecommerce & Marketplaces" weekly newsletter. We start this edition with highlights from NRF NEXUS 2022. Over three days at NRF Nexus, many ambitious ideas around a myriad of topics around customer experience were discussed at length. Tons of actionable insights were generated from retail professionals leading marketing, technology, and digital operations at the industry's most innovative companies. To sum it up, NRF Nexus provided fresh ideas and a new perspective, and we can't wait for the 2023 edition. McFadyen Digital sponsored session featured Tom McFadyen, Author & CEO of McFadyen Digital, and Neel Grover, CEO, Shop Premium Outlets discussing the impact of the marketplace platform business model and why is the marketplace business model so disruptive. The session also covered the launch and operation of a marketplace on a high level. DC360 story talks about another B2B Marketplace making its Wall Street debut. GigaCloud operating in the global furniture marketplace since January 2019, has since expanded into additional categories such as home appliances and fitness equipment. It claims to be one of the fastest-growing large-parcel B2B marketplaces. It touts over $190.5 million, $414.2 million, and $438.1 million of the gross merchandise value (GMV) in January/December 2020, January/December 2021, and the 12 months ended March 31, 2022, respectively. In his blog at Bootcamp, Shekhar Chawla – Head of Product, Foundational APIs, AWS Marketplace, talks about the foundations of the online marketplace. He breaks down online marketplaces into simple foundational capabilities that technology managers can use to build, grow and monetize their marketplaces or standalone foundational offerings. CrazyEgg's article features a comparison of the best online marketplaces to sell. Read this and more in this week's edition.
Notable news from the past week

NRF NEXUS 2022: Event Highlights

NRF Nexus was created by merging two previous NRF events, NRF NXT and NRFtech with expanded topic areas to bring together senior retail leaders. NRF Nexus 2022 event took place at the Terranea Resort in Rancho Palos Verdes, CA, from July 26-28, 2022. It was a fantastic event of game-changing presentations, thought-provoking conversations, and cutting-edge ideas. Retail innovators from all industry sectors, including retail, restaurant, grocery, convenience, hospitality, and more, convened at NRF Nexus 2022. The plan was to discuss how to improve the customer journey and prepare for the consumer of the future. NRF Nexus brought together more than 300 senior retail marketing, technology, and digital leaders who are mandated with driving innovation across their organizations.
Another B2B Marketplace Makes its Wall Street Debut

GigaCloud Marketplace, launched in January 2019, claims to be one of the fastest-growing large-parcel B2B marketplaces. It says it has transacted over $190.5 million, $414.2 million, and $438.1 million of gross merchandise value (GMV) in 2020, 2021 and the 12 months ended March 31, 2022, respectively. Another big indicator of how and why B2B marketplaces are emerging as a mainstream digital commerce channel is the number of marketplace companies going public. The latest example is GigaCloud Technology Inc., a large parcel merchandise marketplace.
The Foundations of an Online Marketplace
The basic definition of an online marketplace is "a website that enables commerce between Providers (sellers) & Users (buyers) of products & services". When I browse through my phone keeping that definition in mind, I see at least 15 marketplaces I regularly engage with, ranging from consumer goods marketplaces like Amazon & Instacart to service marketplaces like Uber & AirBnB and content marketplaces like YouTube & Spotify.
Tradeling CEO: Digital Marketplaces Connect MENA B2B Buyers to Global Suppliers

Like any other part of the world, there's been a rapid adoption of digital services in the Middle East and North Africa (MENA) region, where the value of cross-border trade between the Middle East and the rest of the world is estimated at $1 trillion. But according to Marius Ciavola, CEO at Dubai-based business-to-business (B2B) eMarketplace Tradeling, less than 1% of that trade is happening online, presenting a "massive" opportunity to digitize trade processes in the regional market. He projects that that 1% will probably increase to about 4% to 5% within the next four to five years, leading to about $40 to $50 billion worth of trade converting to digital. Tradeling would like to play a role in driving that digital adoption, he said, all without necessarily reinventing the wheel.
Best Online Marketplaces to Sell Products Compared
We spent many weeks poring over key online marketplace metrics to answer the question of the best online marketplaces to sell products. We looked at usage metrics, user satisfaction data, transaction volumes, and monthly active users for the top ecommerce marketplaces. We also interviewed successful sellers for more personal metrics like fee structures, verification and onboarding requirements, and availability of seller programs. Based on our intensive research, we think Amazon is the best online marketplace for most people.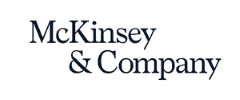 Four Ways to Achieve Pricing Excellence in Retail Marketplaces
Third-party marketplaces are a growing force within retail. From department stores to grocers to big-box electronics and home-goods brands, many leading major retailers have launched a marketplace (or put doing so on their strategic priority list). Amazon popularized a model where the retailer does not control the product assortment and its selection and pricing, but instead third-party sellers—a mix of manufacturers, distributors, and resellers—own these decisions on the retailer's platform. McKinsey research suggests 50 to 60 percent of retail revenue growth over the next three years could be driven by marketplaces.
An Online Marketplace Marketing Strategy That Works in 2022
Promoting a marketplace means planning and building a strategy. Buyers and sellers won't necessarily see the value of your eCommerce store, so you need to highlight it for them. That's where the marketplace marketing strategy comes to help. The earlier you plan the promotion of your platform, the faster you will gain customers. If you already have an audience, a marketing strategy will assist you in maintaining your business. There are different tools for promoting your online store. This article discusses the marketing strategies that will help you with promotion and how to use them to your best.
.
To subscribe to the Ecommerce & Marketplaces Newsletter, please complete the subscription form on this page (either to the right or below this article, depending on device). If you have any suggested content for this newsletter or would like to discuss evolving your organization's digital commerce, please write to us at info@mcfadyen.com.