Ecommerce & Marketplaces Newsletter – Aug 5th, 2022
Welcome to the 65th edition of the "Ecommerce & Marketplaces" weekly newsletter. We kick off this edition with a story about an event McFadyen was proud to be associated with – MIT Strategy Summit. The MIT Platform Summit provides the podium for the global community of executives and academics to explore the economics and management of platform-centered markets and discuss their implications for managers, industry, and needs. The MIT Initiative on the Digital Economy (IDE) explores how people and businesses will work, interact, and prosper in an era of profound digital transformation. McFadyen Digital was one of the event sponsors here. Tom McFadyen was part of the panel discussion "Future of the Retail Experience" along with Mert Damlapinar – Director, eRetail Strategic Insights & Tech Products, L'Oreal USA, Jonathan Yaffe – Cofounder and CEO, AnyRoad. Utility marketplaces are taking bold steps to build awareness; that is what our story from Utility Dive talks about. Utilities are now looking at better ways to connect with customers (where they are) and provide them wider assortment. Per the experts, the industry is in dire need of awareness and education. The Marketplace Pulse story tells us that eBay has lost all the surge they build in the days from the pandemic. Per the latest guidance, they will likely finish 2022 at GMV of 2019 levels. In the last few years, eBay has steadily lost ground to marketplaces like StockX, Etsy, Vinted, Farfetch, Facebook Marketplace, and others. Forbes article has fresh insights on significant ways pricing automation transforms an e-commerce company's operations while explaining why automating pricing in e-commerce matters. It tells why pricing automation is key to winners of markets like todays. Omnia Retail has some great commentary on the future of marketplaces. It covers areas like "social media and search platforms," "Second-hand apparel," and concept stores. The marketplaces are the new ground zero. For many reasons, SEO is crucial for marketplaces; it improves organic search, establishes trust and authority, and enhances user experience. Our blog from SEOptimer provides the seven best tips to boost rankings. An excellent read for anyone looking to optimize their marketplace website. Read this and more in this week's edition.
Notable news from the past week

2022 MIT Platform Strategy Summit: Event Highlights

It was yet another year of insightful conservations, panel discussions, and fireside chats at the annual workshop on platform-centered economics and management – The MIT Platform Strategy Summit 2022, held on July 14th, 2022. This year 2022, marks the 10th anniversary of the MIT Platform Strategy Summit, and McFadyen Digital was proud to sponsor this annual workshop. To celebrate its 10th anniversary, MIT hosted an additional half-day event on July 13th titled "The Platform Revolution Comes to Healthcare: A Deep Dive at the 2022 MIT Platform Strategy Summit." It involved several feature keynotes and panel sessions involving industry experts to explore how digital health platforms are critical enablers of transformation in healthcare.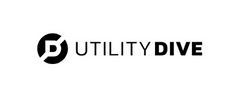 Utility Marketplaces are Taking Bold Moves to Build Awareness

To meet the ever-changing needs of customers, utilities are increasingly launching online energy marketplaces. However, with the average e-commerce site conversion rate between 2% and 3%, utilities remain a small part of an already crowded market. To increase customer awareness and drive traffic, utilities are making bold moves to differentiate their marketplaces from the plethora of options in today's e-commerce landscape.
eBay Loses Pandemic's E-Commerce Surge
eBay has lost all sales growth from the pandemic's e-commerce surge and will finish 2022 with GMV at 2019 levels. According to eBay's guidance, eBay's global gross merchandise volume (GMV) in 2022 will reach $72.7 – $74.7 billion. That's nearly identical to the $72.1 billion GMV in 2019. Its GMV will shrink by roughly $14 billion from $87.6 billion in 2020 and $87.3 billion in 2021. eBay had little growth over the five-plus years leading up to 2020. When Covid came, eBay benefited from other retailers being out of stock. That brought many buyers back to eBay – thus resulting in a $14 billion spending increase in 2020 that it sustained in 2022 – but it ultimately was a temporary surge.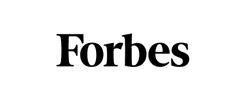 Three Ways Pricing Automation Can Transform How E-Commerce Companies Operate

2022 is clearly not the year of e-commerce. One could even state the very opposite after reviewing all the stats out there. According to the most recent Mastercard Spending Pulse report, physical store sales have increased by 10%, while e-commerce transactions have decreased 1.8% from a year ago. From another viewpoint, research (download required) reported that, on average, the online store share of total spending lifted sharply from 10.3% in 2019 to 14.9% at the pandemic's height. However, it then declined to 12.2% in 2021. Including the inflation, the ever-expanding CPC costs across all types of paid advertisement channels and the intensifying competition, the overall outlook for the market is even less rosy.
Of the $5 trillion global digital commerce market, $3 trillion comes from marketplaces alone. As a niche of the e-commerce industry, that's quite an achievement, considering how many more individual online stores there are in comparison to marketplaces. Some of the most well-known online marketplaces are Amazon, eBay, Alibaba, Etsy and Walmart. Although Amazon is an American company, they are still the number one online marketplace in Europe, with approximately 1.6 billion visits per month. Another American company, eBay, stands as the EU's second largest marketplace, however, with only 37% of Amazon's European traffic.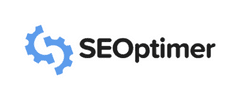 SEO for Marketplaces: 7 Tips to Boost Rankings
If you plan to launch your own eCommerce marketplace like Amazon, eBay, or Etsy, this article is for you. This SEO for marketplaces guide will share some of the best tips to improve your marketplace website rankings in the search engine result pages. Before I share the best SEO tactics for eCommerce multi-vendor sites, let's first understand how a marketplace works and why an eCommerce site must leverage SEO to boost its online presence. Let's begin!
Personalized Marketing Strategy for an Evolving Marketplace
Data-related policies and regulations are quickly reshaping the future of marketing in the digital age, but so are customer behaviors and expectations. While customers are proving quick to abandon experiences that aren't personalized to their needs and wants, new compliance measures present challenges for a personalized marketing strategy and how organizations can use such data to target customers. For example, the US Justice Department recently demonstrated oversight into ad targeting and delivery systems, announcing an advertising-related settlement agreement regarding social marketing practices related to segmenting based on sex, race, religion, and other characteristics protected by certain anti-discrimination regulations.
.
To subscribe to the Ecommerce & Marketplaces Newsletter, please complete the subscription form on this page (either to the right or below this article, depending on device). If you have any suggested content for this newsletter or would like to discuss evolving your organization's digital commerce, please write to us at info@mcfadyen.com.