Ecommerce & Marketplaces Newsletter – July 15th, 2022

Welcome to the 62nd edition of the "Ecommerce & Marketplaces" weekly newsletter. We are delighted to bring you a story from our client. Bay Supply Co is a prime example of an enterprise dealing with — and overcoming – the challenges of building a lasting B2B marketplace. In over a year since its marketplace's inception, Bay Supply has attracted about 50,000 buyers to its inventory of nearly 180,000 fastener products. Bay Supply spent two years developing the platform that was designed, developed, and launched by McFadyen Digital. It was a new extension of Bay Supply's Magento eCommerce platform. Read the DC360 story to get a complete download. Visit our Case Studies page to read about how McFadyen is helping its clients succeed. Prime Day is already behind us. While we would be coming up with a detailed blog breaking down the trends and insights, we now have the "2022 Live Prime Day Tracker" from Numerator, which is a good indicator of what transpired in this edition of Prime Day. In other stories, Instagram has begun testing its new creator marketplace, a platform that helps brands discover and reach out to content creators for brand partnerships and campaigns. Once brands have identified the content creators they would like to partner with, they are enabled by the marketplace to create campaigns and share them with creators. Read the Tech Crunch story to gather more details. eDesk's integration with Mirakl enables marketplace sellers to centralize all of their customer support and bring scale to their operations. eDesk is the first helpdesk solution to integrate with all 150+ of the Mirakl marketplaces natively. Read the Businesswire news story for more information. Forbes presents a 2022 comparison of Shopify Vs. Shopify Plus across pricing, features, and how to decide between Shopify and Shopify Plus. An excellent read for businesses starting out with digital commerce initiatives. McKinsey's article talks about how successful North American consumer goods companies are rethinking their operating model and capabilities to align themselves with evolving consumer needs. Read this and more in this week's edition.
.
Notable news from the past week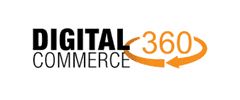 Distributor Bay Supply Settles in for the Long-haul Journey to Marketplace Success

The road to success in B2B marketplace development can be long one and the journey along the way maybe full of twists and turns and even dead ends. Bay Supply Co. is a prime example of a company dealing with – and overcoming – the challenges of building a lasting B2B marketplace. B2B marketplace development movement is accelerating, with all makes and models of companies building platforms and ecommerce strategies they hope will stick with digital business buyers and sellers.
PRIME DAY 2022 – Real-time Insights into Prime Day 2022

Numerator's Amazon Prime Day Tracker compiles a live look across Numerator data sources to bring immediate insights into what is happening on Prime Day. All insights shared are an "early read" of what we are seeing, and will be updated continuously throughout the event. Live data from our OmniPanel is unweighted and is not guaranteed to be representative of the U.S. population.
Instagram Launches its Creator Marketplace on an Invite-only Basis
Instagram has officially started testing its new creator marketplace, a hub designed to help brands discover and reach out to creators about partnerships and campaigns. The marketplace is currently available on an invite-only basis to brands in the United States. Brands that are invited to access the marketplace can use the desktop experience within Meta Business Suite to filter creators by gender, age, number of followers and interests. Brands can also filter for creators based on the demographics of their engaged audience, such as gender, age, interests, country and city.
Mirakl Partners with eDesk to Empower Sellers in Their Marketplace Expansion

eDesk, the e-commerce platform that reduces the complexity of customer support for businesses as they scale into new sales channels, announced today it has partnered with Mirakl to increase its native integrations to over 200 channels. eDesk offers unparalleled marketplace coverage, meaning that sellers can extend their sales channels without introducing complexity to their customer service processes..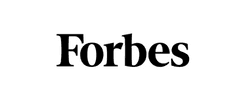 Shopify Vs. Shopify Plus (2022 Comparison)
Shopify is one of the most well-known platforms for e-commerce merchants of all sizes. It represents a trusted name in e-commerce, with many well-known brands relying on its user-friendly interface, customization options and dedicated support. As your business grows, however, you may find yourself needing to upgrade. Enter Shopify Plus, which bills itself as an omnichannel enterprise platform. Let's take a closer look at Shopify vs. Shopify Plus so that you can decide which is the right fit for your needs.
E-commerce: At the Center of Profitable Growth in Consumer Goods
After an unprecedented increase in retail spending online in 2020 due to the COVID-19 pandemic, e-commerce penetration across all categories continues to grow. Online sales in US retail jumped 40 percent year over year in 2021, and consumers are increasingly taking an omnichannel path to purchase: across all consumer categories spanning consumer electronics to groceries, about 75 percent of US consumers are researching products and making purchases in both brick-and-mortar and online channels.
Four Types of Grocery Apps and Their Monetization Methods
So, you decided you wanted to develop a grocery app for your business. You went to a reputed grocery delivery app development company and asked them to build a grocery app for you. They returned to you with a list of several grocery apps and asked what kind of grocery app you want for your business. What do you do? If you are unsure what options are available, they can always guide you through the different grocery apps you can opt for.
.
To subscribe to the Ecommerce & Marketplaces Newsletter, please complete the subscription form on this page (either to the right or below this article, depending on device). If you have any suggested content for this newsletter or would like to discuss evolving your organization's digital commerce, please write to us at info@mcfadyen.com.