Ecommerce & Marketplaces Newsletter – July 8th, 2022

Welcome to the 61st edition of the "Ecommerce & Marketplaces" weekly newsletter. Shopify is now working on a consumer-facing ecosystem to create its own virtuous cycle. Embedded financials and customer-facing components are a big part of it. They are using the name "Shop" for its consumer brand. It is an exciting development because 75% of Shopify's revenue now comes from embedded financials and merchant solutions. Read the Marketplace Pulse story to gather more details. Our report from DC360 looks at why B2B marketplaces have become mainstream digital commerce channels. Sales on B2B marketplaces have seen phenomenal growth of 131% in 2021 and are expected to follow the same course this year. Marketplacer, a leading online marketplace platform, has announced certification as an Accelerate Partner within the Adobe Exchange Experience Cloud program. This will help Marketplacer adds further value to retailers, brands, and the solutions providers that serve them through curated marketplaces. Read the BusinessWire press release for more details. HCL commerce has an insightful blog on how marketplaces serve better as part of a unified commerce solution. Anne Marie Lafond, Senior Product Manager for HCL Commerce, discusses the advantages of using a built-in Marketplace capability, such as the one in HCL Commerce. Syndicode has a very detailed write-up on "How to Build an Online Marketplace Website," which touches upon the type of marketplace you want to build, choosing a revenue model, validating the business idea, building the platform, and promoting the marketplace. You can also visit our resources page to find the best practices for building an online marketplace. In our story from the Edited blog, Rebecca Lacerda of the iconic global brand, Crocs, shares how to navigate online marketplaces as a vital sales channel. In this podcast, she explains how brands can engage with marketplaces, what the pitfalls are to avoid, and where she sees digital marketplaces' future. Read this and more in this week's edition.
.
Notable news from the past week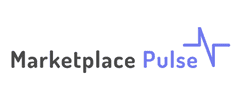 Shopify Breaks The Fourth Wall

Shopify wants consumers to recognize the Shopify brand. The software powering e-commerce stores is typically invisible to consumers. Shopify is changing that by building a consumer-facing ecosystem. There are thousands of software systems for building e-commerce stores. They enable brands to create a website with a catalog and allow consumers to check out. Shopify is powering millions of e-commerce websites, but there are many more like WooCommerce, Magento, BigCommerce, and others.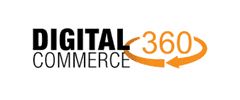 Why B2B Marketplaces Are Now a Mainstream Digital Commerce Sales Channel

Sales on B2B marketplaces shot up 131% to $56.5 billion in 2021. And they're projected to increase at a similar pace to $130 billion in 2022, according to data and analysis in the forthcoming B2B Marketplace 400 research report from Digital Commerce 360. Buyers and sellers once viewed B2B marketplaces only as a hazy image on the B2B ecommerce landscape. But these days B2B marketplaces are now a mainstream digital sales channel. That's thanks to droves of digital-first buyers who are using marketplaces in bigger numbers to source and pay for business goods and services in the wake of ongoing supply chain disruption.
Marketplacer and Adobe Accelerate Partnership on Global Commerce Marketplace
Marketplacer, a global platform that enables brands, retailers, suppliers, communities and innovators to easily build and grow successful online marketplaces at scale, today announced certification as an Accelerate Partner within the Adobe Exchange Experience Cloud program. Marketplacer and Adobe Commerce integrations will enable organizations to deliver connected marketplaces and scale their business by building multi-channel commerce experiences for B2B and B2C customers in a single platform.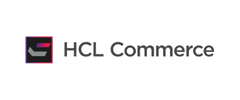 Why Marketplaces Are Better as Part of a Unified Commerce Solution

Marketplaces are becoming a common need for online sellers, for many reasons. With the pandemic giving a boost to online shopping, many companies have tried to take advantage of the increased activity in this space. But this has also driven increased competition, as companies who previously didn't sell online or only had a minor presence, build up their sites to attract customers. To compete in this landscape, one way to increase hits to your site is to expand your product catalog.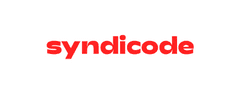 How to Build an Online Marketplace Website
Global e-commerce sales are predicted to reach $5 trillion in 2022. Given this astounding number, it is no surprise that many entrepreneurs are excited to launch their marketplace solutions. So, if you want to follow their lead but do not know where to start, we are here to help. We have a detailed guide on building a marketplace based on our domain expertise and long years of practice. Today we are eager to share it with you.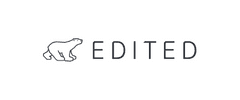 Selling to Online Marketplaces: Digital Strategy from Crocs
Whether you wear your Crocs with socks, with charms or without any, this legendary brand prides itself on designing "delightfully comfortable shoes" that make the world a happier place. And if we had to describe Rebecca Lacerda, the company's Head of Digital Marketplaces, it would be happy. Or bubbly. Or the best friend you wish you had. She's also an industry leading expert on Marketplaces, which range from Amazon and Zalando in the west to JD and Alibaba in the Asia-Pacific.
The Complete Guide to Facebook Marketplace For Your Business
Facebook Marketplace was introduced in October 2016 as an online space where users can buy and sell new and used products locally. The Facebook Marketplace is used in 50 countries to buy or sell products. This makes it a viable platform for marketers to boost conversions and sales of products. In this guide, you'll find all you need to know about Facebook Marketplace, as well as the leading tools to help capture leads and automate your lead data management process.
.
To subscribe to the Ecommerce & Marketplaces Newsletter, please complete the subscription form on this page (either to the right or below this article, depending on device). If you have any suggested content for this newsletter or would like to discuss evolving your organization's digital commerce, please write to us at info@mcfadyen.com.