Ecommerce & Marketplaces Newsletter – July 1st, 2022
Welcome to the 60th edition of the "Ecommerce & Marketplaces" weekly newsletter. With almost 80% of Americans regularly purchasing on marketplaces, it's no wonder that sites enabling third-party vendors are gaining value at double the pace of traditional e-commerce businesses. But what makes this digital commerce model so appealing to consumers, investors, and site operators alike? Why is this platform-style business model gaining such traction? Join hosts Peter Evans, co-chair of the MIT Platform Strategy Summit and co-founder, Platform Strategy Institute, and author and CEO Tom McFadyen of McFadyen Digital for an intensive educational experience as we explore the why, the who, and the how as we demystify the marketplace model before diving into the art-of-the-possible and what comes next for this exciting commerce model. Embedded financing is becoming the buzzword in the digital commerce industry. PYMNTS blog looks at how embedded finance puts banks and fintech on equal footing. PYMNTS explores the current state of the financial field and how FinTechs are quickly gaining market share, how embedded finance solutions can help banks and CUs offer new digital services, and how these FIs are partnering with FinTechs to make embedded finance a reality. Forbes article talks about how to build a multi-vendor marketplace. Although reaching the scale of Amazon or Etsy can take years, a good starting point is having a clear vision of the marketplace model, developing your mission, and ultimately choosing the platform that best suits your use case. Nautical Commerce is bringing marketplace tech to the masses. They want to solve the problem of large development teams and budgets failing at launching or scaling a marketplace. Their approach is to bring together all the stakeholders, like vendors, sellers, drop-shippers, and affiliates, without needing to re-platform. Read the TechCrunch story to gather more details. Read this and more in this week's edition.
.
Notable news from the past week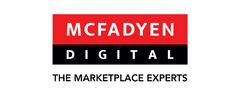 Marketplace Best Practices Master Class

Learn from the experts at these in-person courses in Cambridge, MA. The Marketplace Best Practices Master Class teaches the Why, Who, How, & What's next of marketplaces. Attendees will leave equipped to start transforming their organization into a platform business with an ecommerce marketplace. The 5-hour Marketplace Best Practices Master Class will explain the underlying platform economic model (including ecosystem network effects) and how it impacts financial modeling, organizational staffing, go-to-market plans, scale, technology selection, and many other topics. You'll learn how start your own "virtuous cycle marketplace flywheel."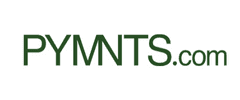 Embedded Finance Puts Banks, FinTechs on Equal Footing

Digital services became table stakes for financial institutions (FIs) of all types when the pandemic shut down thousands of physical branches and forced countless more to reduce hours. The added convenience of banking from home or on the go has made digital services the predominant way most Americans interact with their primary FIs, with a recent study finding that 78% of Americans prefer to bank on mobile apps or websites instead of visiting branches in person. Galileo – Embedded Finance – June 2022 – Explore how embedded finance can level the playing field between banks and FinTechs.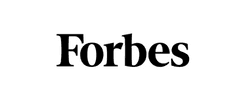 How To Build A Multi-Vendor Marketplace
Last year, Amazon made $469.8 billion in sales, and Etsy had a market value of $21 billion. Currently, nine out of 10 of the top U.S. retailers are marketplaces, and online marketplaces accounted for 58% of global online sales before the pandemic's e-commerce boom. Savvy entrepreneurs and innovative enterprises are turning to the marketplace model. How do you get started? What is a multi-vendor marketplace?
Nautical Commerce Sails Away With New Funding to Bring Marketplace Tech to the Masses

E-commerce marketplaces are big businesses. It was estimated that some $3.2 trillion was spent globally on the top marketplaces in 2021, with those like Taobao, Tmall and Amazon accounting for over 60% of the activity, according to research firm Digital Commerce 360. With that number expected to grow 14% per year, Nautical Commerce wants to provide tools to retailers, B2B businesses and brands of any size so they can build their own multivendor marketplace, in as little as 90 days and without expensive custom software, to compete with the mega marketplaces.
Decoding India's Rising Wave Of Vertical Marketplaces
The vertical marketplace has been the cornerstone of Indian ecommerce for years. In 1999, the country's first ecommerce website Fabmart started its operations by selling only CDs, while Flipkart (acquired by Walmart) began its journey with books in 2010. But for over a decade now, India has seen the rise of the horizontal model that sells everything instead of focusing on a single category. Simply put, these are the online markets built on the concept of brick-and-mortar megamalls.
Trucking Company Schneider Invests in Chemicals Supply Marketplace
The Trucking company Schneider National Inc. is looking to expand its role in chemical distribution through an investment in a startup that is building an online marketplace for industrial raw materials. The Green Bay, Wis.-based carrier led a Series A funding round for ChemDirect Inc. that will give Schneider a minority stake in the business and make the trucking company a key logistics connection for the digital operation.
Fintech Envy: Software Companies Race to Add Payments
They started out as software companies. They're turning into fintechs. Take Toast, a prime example. The restaurant software company reported staggering growth Tuesday. Revenue from payments and other financial services more than doubled from $188.2 million to $404.2 million — and rose faster than its original subscription software and hardware businesses. That kind of transformation goes beyond signing up for Stripe or becoming buzzword-compliant with "embedded finance." A variety of online marketplaces and vertical software companies, Toast among them, are grabbing more control of the payments process. The goals vary, but most hope to generate higher margins and take more control of the customer experience.
.
To subscribe to the Ecommerce & Marketplaces Newsletter, please complete the subscription form on this page (either to the right or below this article, depending on device). If you have any suggested content for this newsletter or would like to discuss evolving your organization's digital commerce, please write to us at info@mcfadyen.com.