Ecommerce & Marketplaces Newsletter – June 24th, 2022
Welcome to the 59th edition of our weekly newsletter. We kick off this edition with a story from the Search Engine Journal. In the wake of Apple providing users with the option to limit cross-platform tracking, Tik Tok has been seeking new ways to target advertising. This consists of a plan to include more contextual targeting and expand its live shopping functionality. In other news, influencer marketing platform Aspire has launched a new "reverse influencer marketplace" that gives more control to content creators by letting them reach out to brands directly. While the marketplace is free for creators and brands, Aspire makes from fees on its SaaS solution. Read the Retail Touchpoints story to get more details. The growth of online sites into marketplaces has created an advantage for site operators, customers, and businesses. This is an online equivalent of a mall that has management, businesses, and customers. This is what Michael Mitrani – VP of E-commerce and Marketing, Super-Pharm Online, feels about the future of the marketplace. According to Mitrani, 67% of e-commerce sales are made in marketplaces because customers prefer to buy in a prominent central location.
Read the CTECH story to get more details. Embedded finance has a massive opportunity for gig platforms and marketplaces. Marketplaces have become commoditized, and the only way to create stickiness is to have actual value-added services and differentiation. Embedding financials into the marketplace is one of the best value adds a marketplace can have. Finextra's story has some great insights from Helghardt Avenant, CEO at Rehive. When trying to enter a marketplace business, it's essential to have a good understanding of the niche you want to serve. You don't want to join a vertical over saturated with competitors. But how do you understand and focus on your niche? CS-Cart article answers this very question. VTEX blog talks about the brand innovating in the consumer electronic e-commerce landscape. It looks at three major brands, Samsung, Xiaomi, and Logitech, and how they rethink digital commerce experience using VTEX's platform. Tech Crunch reports that Meta is rolling out new monetization tools on Instagram and Facebook, including a creator marketplace. Read this and more in this week's edition
.
Notable news from the past week

TikTok Reveals Platform Strategy At Cannes

On Monday, June 20, TikTok hosted its first-ever company event at the 2022 Cannes Lions International Festival of Creativity. Several leaders of the social media platform were on hand to discuss their vision for the company's future and its challenges. At the event, held annually at the resort town in the French Riviera, and considered one of the premier awards shows for the advertising industry, executives from TikTok discussed several topics.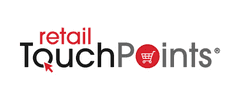 Exclusive: New 'Reverse Influencer Marketplace' Demonstrates Shifting Brand-Creator Dynamic?

Influencer marketing platform Aspire has launched a new "reverse influencer marketplace" that puts creators in the driver's seat, allowing them to reach out directly to brands and submit content for marketing campaigns.As the realm of influencer marketing evolves, creators are becoming much more sophisticated in their business practices and looking for ways to take control of the partnerships they enter and the brands they align with.
The Future of e-commerce: Marketplaces Take Over the World
"Marketplaces are like a mall that has management, businesses and customers. The platform brings customers who prefer a large variety of products, to return to a site that recognizes and knows their details and is updated with their means of payment," said Michael Mitrani, VP of E-commerce and Marketing of Super-Pharm Online at the Google and Calcalist E-commerce Conference.
The Embedded Finance Opportunity for Marketplaces and Gig-platforms

The US will have more than 86 million gig workers by 2027, and 50% of online spending will take place on marketplaces by 2030. In Europe, 28 million workers are active on gig-platforms and this is expected to double by 2030. The rise of gig-economy marketplaces has led to an increase in competition in the space. Gone are the days when Uber was the default choice to book a taxi, or Booking.com to book a room.
Pick the Right Marketplace Niche for Your Business in 2022 With These Methods
eCommerce has always been a great way to generate a passive income. However, with Covid-19's impact on digital adoption, eCommerce has the potential to become more than just a side-hustle. These days, nearly anyone can create a marketplace from scratch. But the first thing you need to do is pick the right niche for it. It may seem like a good idea to do what everyone else is doing, but at the same time, you don't want to select a marketplace specialty that is oversaturated with competitors. Regardless, building a successful business of any kind begins with an idea—a good idea. This guide will explore six tips for finding the right niche for your online marketplace.
Get Inspired by Brands Innovating the Consumer Electronics Ecommerce Landscape
The Consumer electronics market is one of the in the ecommerce landscape. Companies in this industry have been at the forefront of the revolution with jaw-dropping examples of how to operate a successful online retail business. Here, you will find out how Xiaomi, Samsung and Logitech are rethinking digital commerce experience with innovation and outstanding customer experience utilizing VTEX's platform.
Meta to Roll out New Monetization Tools on Instagram and Facebook, Including a Creator Marketplace
Meta CEO Mark Zuckerberg announced today that the company is rolling out more ways for creators to make money on Facebook and Instagram, and is also expanding some of its current monetization tools to more creators. Zuckerberg also said in order to get more money directly to creators, Meta is going going to keep paid online events, fan subscriptions, badges and its upcoming independent news products free for creators until 2024. The company had previously said it was going to do this until 2023.
.
To subscribe to the Ecommerce & Marketplaces Newsletter, please complete the subscription form on this page (either to the right or below this article, depending on device). If you have any suggested content for this newsletter or would like to discuss evolving your organization's digital commerce, please write to us at info@mcfadyen.com.