Ecommerce & Marketplaces Newsletter – June 17th, 2022
Welcome to the 58th edition of our weekly newsletter. It's raining roadshows for McFadyen Digital, and our first story covers EnvisionB2B. Premiering on June 8-10, EnvisionB2B is a new in-person conference and exhibition connecting e-commerce professionals and expert researchers with B2B professionals that need help building a super-charged digital B2B strategy. The event provides a platform to help manufacturers, distributors, wholesalers, and more compete in an industry where buyers look at speed and differentiated purchasing experience. Nike is all set to disrupt the sneaker aftermarket, which could be excellent for both the brand and consumers. The real benefit for the consumers here would be authentication. Read the full story in the Tech Crunch featured article. Walmart has launched an effective campaign to drive UK sellers to its US online marketplace. This provides a lucrative opportunity for UK exporters to access 120 million monthly customers. Walmart continues investing heavily into its marketplace to make it a global growth engine. Read the Walmart story for more details. PWC has published its "June 2022 Global Consumer Insights Pulse Survey," and we bring you all the details. The bottom line is that consumers haven't given up on expectations of quality, choice, and service. Check out the survey to understand what that means for businesses that serve them. Finally, we have a day for this year's Amazon Prime Day; this year's event will take place on July 12th and 13th. Amazon claims that consumers will get more deals from third-party sellers this year than ever before. Read the Retail Touchpoint story to get details. Forbes has an insightful article about three considerations for digital platform design in a rapidly evolving environment. It's authored by Joshua Titus, CEO at Gozio Health. Read this and more in this week's edition.
Notable news from the past week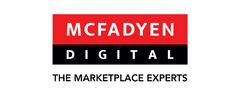 EnvisionB2B 2022 Show Highlights & Recap

The recurring theme of the EnvisionB2B show was the consumerization of the B2B buying experience. Grainger CEO DG Macphearson discussed the importance of reducing the amount of time a customer spends seeking the right products, Rob Birse of Kellogg's spoke about building a better buyer experience, and MSC Industrial Supply's Mark Pickett said that today's B2B buyer expects a personalized consumer-like experience, even when shopping for business purposes.
How Disruptive Could a Nike-owned Resale Platform Be?

Last month, we learned Nike is accusing StockX of knowingly selling fake Jordans. Originating earlier this year, the now-amended lawsuit was initiated, with Nike suing the marketplace over their release of an NFT series of Nike shoes, alleging the "stock market of things" is using the company's trademark without authorization or approval. As the suit progresses, conspiracy theorists of the sneaker world have engaged in some far-fetched reasoning as to why the sneaker brand has finally entered litigation with the resale marketplace. One of them is that Nike is quietly building the foundation for its own in-house aftermarket platform.
Walmart Launches Drive to Recruit UK Sellers to its US Online Marketplace
Walmart has begun a major push to bring U.K. exporters to its flagship U.S. Walmart Marketplace, a well-established online marketplace where a trusted community of third-party sellers serve a growing base of more than 120 million loyal U.S. shoppers each month. Sellers approved to join the marketplace will be offered the services of a dedicated onboarding team, as well as access to powerful tools and services to help them rapidly scale up across the Atlantic, including the opportunity to get their goods to U.S. customers within two days*.
Consumers Respond to Waves of Disruption

Consumers may have shown patience during the early days of the pandemic, as companies simplified supply chains, streamlined their product lines and cut customer service. But that patience seems to be wearing thin, according to our latest Global Consumer Insights Pulse Survey, which surveyed 9,069 consumers across 25 territories. The good news? For companies that can manage multiple disruptions concurrently, there may be an opportunity in this era of seemingly perpetual upheaval.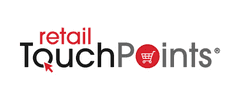 Amazon Prime Day Set for July 12-13, Will Spotlight Small Businesses
This year's annual Amazon Prime Day event will officially take place July 12 and 13, but the online retailer is kicking of some members-only deals and events as early June 21. Additionally, there are rumors of a potential follow-up sales event this fall. Apparel will be the most shopped category on Amazon Prime Day 2022. The 48-hour sales bonanza will officially start at 3 a.m. EDT for Prime members in Austria, Australia, Belgium, Brazil, Canada, China, France, Germany, Italy, Japan, Luxembourg, Mexico, the Netherlands, Portugal, Singapore, Spain, the UK, the U.S., and for the first time ever in Poland and Sweden. Amazon is also planning Prime Day deal events for later this summer in India, Saudi Arabia and the U.A.E., as well as in Egypt for the first time.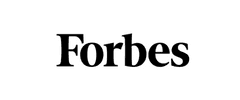 Digital Agility Depends On A Platform Approach: Three Things To Consider
The top goal of any customer-facing digital transformation initiative comes down to the customer experience. That's why an organization's best bet is a platform approach to digital design—one that allows for customization and control for a seamless digital experience. The days of one-off apps to meet consumers' needs are over. Evolving expectations and outside forces, like the pandemic, demand that organizations continuously connect with consumers in new ways. Consequently, the ability to quickly add, remove and update digital features and content on a single solution is paramount. For leaders, this also helps minimize "platform fatigue," the weariness that leaders feel when platforms are foisted on them at every turn.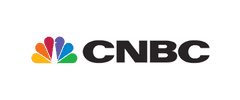 Stolen Goods Sold on Amazon, eBay and Facebook are Causing Havoc for Major Retailers
Over the past year, large-scale robberies have swept through stores like Louis Vuitton in San Francisco's Union Square and a nearby Nordstrom, which was robbed by 80 people. Law enforcement and retailers have warned the public that this isn't traditional shoplifting. Rather, what they're seeing is theft organized by criminal networks. And there's a reason it's on the rise." What fuels this as an enterprise is the ease of reselling stolen merchandise on online marketplaces," said Illinois Attorney General Kwame Raoul, who convened a national task force of state attorneys to make it easier to investigate across state lines. "It's no longer the age where it's done at flea markets or in the alley or in parking lots."
.
To subscribe to the Ecommerce & Marketplaces Newsletter, please complete the subscription form on this page (either to the right or below this article, depending on device). If you have any suggested content for this newsletter or would like to discuss evolving your organization's digital commerce, please write to us at info@mcfadyen.com.