Ecommerce & Marketplaces Newsletter – June 10th, 2022
B2B marketplaces are showing explosive growth, and that's what our first story from Retail Touchpoints covers. It talks about the evolution of B2B marketplaces and how it is changing vendor sourcing—authored by Ryan Lee, Founder and CEO of multi-vendor marketplace enablement platform Nautical Commerce; it's an insightful read. VentureBeat has a take on how marketplaces will continue to drive new experiences. It emphasizes how social + marketplaces are creating new experiences and driving the growth of marketplaces internationally. More engagement does convert to more sales eventually. Forbes's article explores why every generation is turning to marketplaces in the changing post-pandemic economy. Forbes contributor Gary Drenik talks to Adrien Nussenbaum, co-founder and co-CEO of Mirakl, to better understand how marketplaces impact the overall economy and how purchasing habits vary among different generations. Inc42 has a great resource to share that delves into how to best leverage digital marketing to drive marketplace sales. It focuses on three key areas: advertisement campaign Options, SEO optimization of title & product Descriptions, and lastly, usage of product videos. McFadyen Digital helps some of the world's best brands to engage audiences in ways that drive conversions and encourage loyalty. To know more about Marketplace marketing service McFadyen Offer visit our solutions page here. In a guest post for Sharetribe, Balance's Senior Content Marketer Natalia Dinsmore explains how marketplace operators can make their payment experience their competitive advantage by solving four common challenges in B2B marketplace payments. Full of insights to address the unique payment challenges B2B marketplaces throw up. Regardless of the payment provider you choose, the most critical aspect is understanding the individual requirements of the industry you're targeting. The covid pandemic has boosted the demand for the digitization of services. Service marketplaces are seeing explosive growth. Codica presents a great blueprint in its blow "How to Create an Online Service Marketplace: Ultimate Guide." Read this and more in this week's edition.
.
Notable news from the past week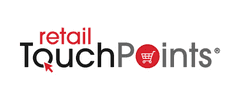 How B2B Marketplaces are Changing the Way Businesses Find Vendors Online

Even before the pandemic, B2C marketplaces were experiencing explosive success as consumers flocked online and marketplace growth was only intensified by the restrictions of the pandemic. Now B2B businesses are understandably interested in leveraging the multi-vendor marketplace model inside their own businesses. In 2021, collective sales on B2B marketplaces grew a whopping 130% over the previous year to $56 billion. What's more, sales on B2B marketplaces grew 7.3X faster than total B2B ecommerce sales. Businesses have begun to realize that online marketplaces are not just here to stay, they're here to transform the B2B business model.
Selling the Future: How Marketplaces will Continue to Drive New Experiences

In 2021, we saw a wave of blockbuster marketplace IPOs, which drove interest in the model, but ever since there has been instability across tech stocks. So how are marketplaces handling the current climate? So far, they've endured. In fact, opportunities are expanding, particularly those that incorporate innovative social elements to create a better user experience. And this trend doesn't appear to be slowing down. A16Z recently released its Marketplace 100: 2022 report. In it, the authors identify four categories as ones to watch: Ticketing and Experiences, Shopping and Commerce, Games, and the growing world of Web3 marketplaces, along with noting the explosion of NFT marketplaces in 2021.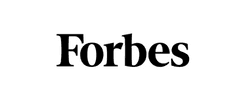 From Baby Boomers To Gen-Z: Why Every Generation Is Turning To Marketplaces
Just when it looked like consumers were emerging from the shadow of the Covid-19 pandemic, the economy dealt another blow to retail. With inflation increasing and the economy tightening, consumers in the U.S. and around the world are reevaluating their budgets and looking for new ways to find value when shopping. Amid the major market shifts that took place over the last two years, one of the most notable has been the rapid growth of online marketplaces.
How To Leverage Digital Marketing To Drive Sales On Ecommerce Marketplaces

To stand out from the crowd, brands need to meet consumers where they prefer to shop. It's essential to build relationships simultaneously with a feasible marketplace strategy as a part of their cross-border marketing. Post the pandemic, ecommerce marketplaces have become the talk of the B2C and D2C industries. Though, many brands still struggle to have a successful ecommerce marketplace experience with their products.
A Guide to B2B Marketplace Payments: Four Major Challenges and How to Solve Them
B2B eCommerce is not typically synonymous with user-friendly. In fact, it's usually far from it. But B2B buyers still demand all of the same things they get as private customers. Here's how you can make B2B marketplace payments your competitive advantage. In this guest post, Balance's Senior Content Marketer Natalia Dinsmore explains how you can make your payment experience your competitive advantage by solving four common challenges in B2B marketplace payments. Balance is an expert on the topic – it offers the first online checkout built specifically for B2B marketplaces and merchants.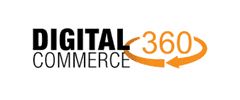 Small Sellers Have a Big Appetite for Using B2B Marketplaces
Small businesses are becoming big users of B2B marketplaces, says new research from a business trade group. The study, conducted in April by the Connected Commerce Council in Washington, D.C., found that 64% of small businesses that use one or multiple online marketplaces do so to bring new products to market. 59% of small sellers also use marketplaces to access new markets, reduce inventory and warehousing costs. Smaller sellers also report those online marketplaces give them the ability to scale fast (47%) and lower barriers to connecting with new customers (46%).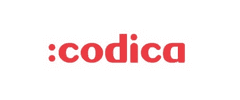 How to Create an Online Service Marketplace: Ultimate Guide
The number of online marketplaces increases day by day. Some of the most thriving of them are online service marketplaces. Examples of Airbnb, Uber, Fiverr, and others speak for themselves. In such a manner, more and more entrepreneurs come to a business idea to build an online service platform. However, they need to make many decisions before any work is done. In this article, we will share helpful hints and tips on starting a lucrative services marketplace.
To subscribe to the Ecommerce & Marketplaces Newsletter, please complete the subscription form on this page (either to the right or below this article, depending on device). If you have any suggested content for this newsletter or would like to discuss evolving your organization's digital commerce, please write to us at info@mcfadyen.com.