Ecommerce & Marketplaces Newsletter – May 20th, 2022
Our first story in this edition is from DC 360; marketplaces are growing very dominant in the B2B space. Oliver Siodmak of Deloitte Digital and Angela Troccoli of Mirakl provides steps that help both sellers and marketplace operator leverage the opportunity. Sellers and operators should start creating their marketplace strategy if they haven't already. You can also learn more about best practices through the book Marketplace Best Practices. An exciting poll result published by Ipsos and Evers examines consumer sentiment and trust toward online e-commerce marketplaces. It has some interesting findings. One thing is clear eCommerce marketplaces are under existential threat from fake and counterfeit products. PYMNTS also has a survey report to share based on the survey of 317 online merchants. The survey findings show that the pandemic has indeed boosted marketplace growth. In a guest post from TechTarget, Dave Sobel, host of the podcast The Business of Tech, talks to Marcin Kurc, CEO of Nobl9, an SLO platform provider, about how services are presented to customers in marketplaces and the difference between service-level objectives (SLOs) and service-level agreements (SLAs). Internet Retailing provides some great insights on scaling up marketplace presence. This article was originally published in the Growth 2000 Marketplaces 2021 report. Ecommerce CEO talks about the "10 Types of Ecommerce Business Models That Work Right Now". It covers major areas from business classification to types of e-commerce revenue models, and everything in between. SEO is a critical element for marketplace business success. RockContent provides excellent SEO strategies to drive more traffic to the marketplace website. An extensive read on SEO strategy that covers areas such as effective keyword research, a well-designed marketplace with visuals, colorful product descriptions, reviews, and quality backlinks. Read this and more in this week's edition
.
Notable news from the past week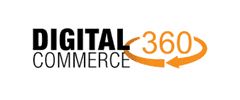 Marketplaces are Taking Over B2B Commerce. Here's a Game Plan for Operators and Sellers

There has never been a better moment to sell products and services online. Today's sellers have an abundance of new opportunities to establish partnerships and use technology to reach new audiences. And while ecommerce has traditionally been associated with consumer products and services, the new possibilities for B2B sellers are quickly catching up: B2B ecommerce sales totaled $1.63 trillion in 2021, representing a 50% increase over just two years.
EverC/Ipsos Poll: 88% of Americans Think E-Commerce Marketplaces Should Be Liable for Counterfeit, Illegal Products Sold on Their Websites

A new joint survey between Ipsos and EverC found that almost nine in ten US consumers who use e-commerce marketplace websites think those marketplaces should be held liable for the products sold on their sites. The survey, with data collected by global market research firm Ipsos, examined consumer sentiment and trust toward online e-commerce marketplaces, their experiences receiving counterfeit, illegal or unsafe products, and other usage habits around these platforms. The e-commerce industry is poised to grow into a $5.4 trillion market by 2022 and, with it, criminal activities are rising exponentially.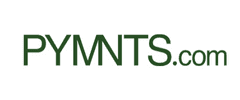 Here's Why 60% of Online Firms Have Upped Their Use of Digital Marketplaces
Sixty-one percent of firms are selling more on digital marketplaces now than they did one year ago, according to "Online Sellers," a PYMNTS report based on a survey of 317 online merchants. The larger the firm's size, the more likely it was to be using more marketplaces in 2021 relative to 2020. Among firms with annual revenue in 2021 of more than $100 million, 68% said they were using more marketplaces, while the same was said by 63% of firms between $5 million and $100 million and 52% of firms with annual revenue of less than $5 million. The shorter the length of time a firm has been in business, the more likely it was to be using more marketplaces than it did the previous year.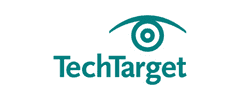 Understand Online Marketplaces, SLOs for Providers

Dave Sobel is host of the podcast The Business of Tech and co-host of the podcast Killing IT. In addition, he wrote Virtualization: Defined. Sobel is regarded as a leading expert in the delivery of technology services, with broad experience in both technology and business. In this video, Sobel spoke with Marcin Kurc, CEO of Nobl9, an SLO platform provider, about how services are presented to customers in marketplaces and the difference between service-level objectives (SLOs) and service-level agreements (SLAs). They discussed how SLOs work and how customers are pushing transparency for SLOs and SLAs.
Ten Steps to Scaling Your Marketplace Presence
The RetailX Growth 2000 Marketplace: 2021 Report investigates how growth 3000 retailers are using marketplaces to reach new customers and increase product visibility. Drawing on bespoke research of the sector, anecdotal advice from industry experts and case study evidence from a range of retailers and marketplaces, we came up with the following practical steps to scaling your marketplace presence.
Ten Types of Ecommerce Business Models That Work Right Now
Ecommerce business models of all types are thriving. Sales from online stores are expected to increase 385% this decade. It's easy to get caught up and excited in the latest ecommerce trends, but unless you know the fundamentals, you'll hit a profitability wall without knowing it. A booming ecommerce business takes intuition, knowledge of your market, a solid business plan, and careful research into products and business models. But one of the biggest hurdles most newcomers to the space face is easy to solve. Many would-be ecommerce business owners just don't know how ecommerce businesses are set up and what different types of ecommerce are available to them.
SEO for Marketplace: How to Implement the Strategy for Your Business Growth
Content is king on the internet, but it takes excellent presentation using the highest quality SEO – search engine optimization – to drive traffic. All your hard work is destined for obscurity if you can't tickle the algorithms of search engines like Google and Bing. Website success demands a continuing flow of organic traffic that grows each day significantly. Correctly structuring website content to acquire that traffic is mandatory! Your marketplace also needs SEO.
To subscribe to the Ecommerce & Marketplaces Newsletter, please complete the subscription form on this page (either to the right or below this article, depending on device). If you have any suggested content for this newsletter or would like to discuss evolving your organization's digital commerce, please write to us at info@mcfadyen.com.