Ecommerce & Marketplaces Newsletter – May 13th, 2022
We kick off this week's edition with a story from Forbes on Niche Marketplaces. Also called vertical marketplaces, they are the way forward. The key lesson for entrepreneurs going up against the might of Walmart and Amazon is to think small and focus on creating unique consumer experiences. All the booming vertical marketplace are thriving by having curated a highly specific catalog around a unique service proposition and a unique group of consumers. That's the way forward. The story from Entrepreneur talks about how cryptocurrencies are now being applied to distinct industries to have maximum impact. The most crucial element is to think in terms of marketplaces instead of businesses. If you create a marketplace, you own all the transactions. PYMNTS have surveyed more than 300 online sellers to understand what is driving their decisions; the results have exciting findings. Up to 61% of online sellers increased their marketplace use last year. Marketplace-native sellers tend to be smaller in size, younger in age, and more product-focused. Read the article to have complete access to the report. As per the DC 360 research, manufacturers grew B2B e-commerce sales faster than any other channel, and B2B remains the fastest-growing channel. The story from CNBC tells us that shares of significant e-commerce retailers fell last week. This includes Etsy, Shopify, Wayfair, Poshmark, and several other e-commerce retailers. More shoppers are devoting a larger share of their wallets to nondiscretionary spending like travel, food, etc. Codica article provides a 101 on how to build an online marketplace. It's pretty in-depth. You can also refer to Marketplace Best Practices for a more detailed download on building and running a marketplace. Written by Tom McFadyen and the online marketplace experts at McFadyen Digital, this text covers the what, who, and how of online marketplaces from those who have been creating both retail and business-focused marketplaces for over 15-years. Read this and more in this week's edition.
.
Notable news from the past week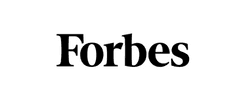 Why Niche, Vertical Marketplaces Are The Future

Amazon is a goliath. Its offering is almost unchallengeable. Its SKU depth knows no bounds. It can deliver on millions of consumer needs in under two days. Amazon has established itself as the be-all marketplace. Which begs the question: Is there room left for anyone else? I would argue yes—and more than wiggle room. Amazon has opened new worlds for breakout marketplaces to thrive.
Think Marketplaces, Not Businesses: 3 Lucrative Industries Disrupted By Crypto

Smart entrepreneurs will always look towards infrastructures and marketplaces as opposed to businesses. In Web2, it's the difference between creating Google and creating an online website visited through Google. In Web3, it's the difference between creating the Ethereum ecosystem or an ERC-20 token on Ethereum. The infrastructure and architecture upon which businesses and meta-businesses are built is orders of magnitude more profitable — provided you can get in early and stick with it. The most important element is to think in terms of marketplaces as opposed to businesses. If you create a marketplace, you own all the transactions..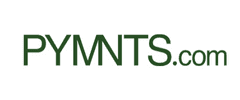 Data: Nearly Half of Online Marketplace Sellers See Social Media as Hub for Future Growth
Smaller sellers have leveraged online marketplace platforms to take advantage of the ongoing shift to digital and reach more buyers in new markets. Yet 40% of these agile, marketplace-native firms believe such platforms will not ultimately determine their future success. We surveyed 317 online sellers to explore how they intend to take their signature wares multichannel to cement their top-seller status. Discover the role of online retailers in today's economy and the potential trajectory of their future as the world continues to become increasingly digital.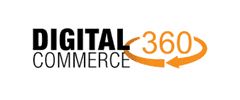 Manufacturers Grew B2B Ecommerce Sales Faster Than Any Other Channel

Manufacturers grew their combined digital sales by 12.9% to $4.104 trillion in 2021 from $3.634 trillion in 2020, according to data and analysis contained in the 2022 Manufacturing Report from Digital Commerce 360. But the fastest-growing channel remains B2B ecommerce. In 2021, manufacturers grew ecommerce, through their own websites and apps and on B2B marketplaces, 18.4% to $543.25 billion from $458.70 billion. These growth rates are 1.45 times greater than the growth in all manufacturing sales and 1.42 times bigger than the increase in all electronic sales.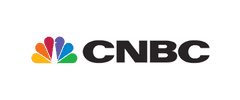 E-commerce Stocks Plummet as Consumers Pull Back Online Spending
Shoppers are eager to head back to brick-and-mortar stores, while inflation is stoking fears that consumers are pulling back their spending on some items to still afford the essentials. That combination spells bad news for many e-commerce-focused retailers, and their stocks tumbled amid a broader market sell-off Thursday as investors feared their growth could be screeching to a halt and profits could be harder to come by.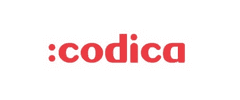 How to Build an Online Marketplace: 17 Tips for Aspiring Entrepreneurs
A marketplace website launch can be chaotic, especially when you do not know where to start. To make things easier, we created a list of steps to take when you consider going into the e-commerce business. From this article, you will know the main stages of building an online marketplace. These are choosing the required features, the development approach, and the software consultancy that will help create your platform. You will also find out how to improve and promote your online marketplace website.
Covid-19 might have accelerated online shopping, but ecommerce's success story is no longer just a pandemic-driven blip. According to data from Edge by Ascential Retail Insight, the region's online retail penetration grew to 31% in 2021. By 2022, we expect ecommerce sales in the region will grow 20% to almost US$50 billion (US$49.6 billion), up from US $40.1 billion in 2021, and for ecommerce in Southeast Asia to reach US$76.1 billion by 2026.
To subscribe to the Ecommerce & Marketplaces Newsletter, please complete the subscription form on this page (either to the right or below this article, depending on device). If you have any suggested content for this newsletter or would like to discuss evolving your organization's digital commerce, please write to us at info@mcfadyen.com.