Ecommerce & Marketplaces Newsletter – May 6th, 2022
This week we start with a Forbes article about how to expand and move to sell through marketplaces; it has some great suggestions, considerations, and warnings to get you started on your marketplace journey. The bottom line is that most brands and sellers cannot ignore the lucrative opportunity the major marketplaces like Amazon and others present; it is just about understanding the operational costs and taking few precautions. On the topic of marketplace Tom McFadyen's Marketplace Best Practices book offers enterprises a guide to launching and optimizing their own online marketplace. Consumer concerns about sustainability and ethically-sourced clothing are driving the rise the secondhand shopping. But many of these online marketplaces face challenges with search and discovery, with clothing often mislabeled and sometimes not labeled at all. TotalRetail story has more details. The US postal service has rolled out USPS Connect eCommerce, a next-day delivery service with discounted delivery rates for marketplace operators and other shipping companies. This will provide a massive boost for the business-to-business (B2B) and business-to-consumer (B2C)marketplaces. DC360 story has more details. Leaders from Pinterest, TikTok, and Snapchat discuss how brands and sellers can maximize each platform. While Pinterest is fueled by future-focussed positivity, brands can build authenticity through videos on TikTok, and Snapchat helps brands take AR to the next level. Avalara has some real insights on the tax implications of selling goods in the virtual world. Even though NFTs exist in a virtual world, they affect sales in the physical world. Read the Avalara blog to find out more. India is heaping a lot of pressure on Amazon and Walmart, with the Competition Commission of India (CCI) raiding the top sellers on Amazon.com Inc.'s and Walmart-backed Flipkart's online marketplaces. This aligns with Govt policy of creating a level playing field for small merchants. Wall Street Journal story has more details.
.
Notable news from the past week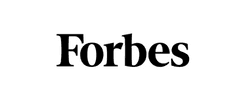 Advice For Adding Marketplaces To Your E-Commerce Strategy

You've built and deployed a successful e-commerce business with steady traffic, growing revenues and loyal customers. However, it turns out that your successful e-commerce store isn't the only digital platform in town. In fact, it could be the smallest. Giants like Amazon and Walmart get far more traffic and potential customers for your products than you will likely ever see on your own site. According to PYMNTS, Amazon alone represented more than half of all U.S. digital sales in 2020.The giant captures a staggering 3% of all consumer spending. That's impossible to ignore, and it's one of the reasons why marketplaces can represent the next major leap in your e-commerce sales.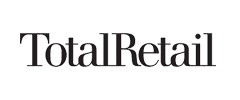 Secondhand Shopping is On the Rise. But Poor Product Search Functionality is Hurting Online Marketplaces

Imagine this scenario: After scouring a secondhand shop for what seems like an eternity, you finally find the perfect pair of brand-name jeans with tags still on them for only $20. For some shoppers, the thrill of discovering a hidden gem in a thrift store is more rewarding than a fast-fashion find — and not just because of the price tag. Secondhand shopping is a rising trend thanks to used clothing beginning to be seen as equal to or in some cases cooler than new clothing, coupled with consumer concerns about sustainability and ethically-sourced clothing.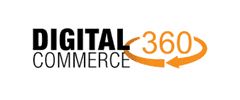 The U.S. Postal Service Aims to Deliver for Online Marketplaces
The U.S. Postal Service is not slow to act on the gathering momentum and business-to-business and business-to-consumer marketplaces. The Postal Service has rolled out USPS Connect eCommerce, a next-day delivery service with discounted delivery rates aimed primarily for marketplace operators, other shipping companies and small businesses. In February, the post office introduced USPS Connect as a program to introduce faster delivery services for small businesses, including more options for next-day delivery.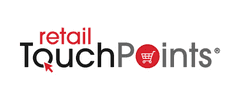 Pinterest, TikTok and Snapchat Leaders Reveal How Marketers Can Maximize Each Platform

Social media is an ever-evolving space, and as the major platforms develop each is differentiating itself in ways that change how retailers can interact with shoppers. While this creates new opportunities for retailers to explore their creative side, it also means companies need to develop a deeper understanding of what each platform offers and how it can best be utilized. Leaders from TikTok, Snapchat and Pinterest spoke at the 2022 Sofa Summit, hosted by Smartly.io, to discuss how marketers can better utilize the unique options that set each platform apart.
How Online Marketplaces are Transforming Traditional Services Models
Online marketplaces are online and/or mobile platforms that act as virtual stores and environments connecting your service offering to consumers who require this service, instantly. They remove the physical barriers of time and place to allow transactions to happen securely online. We can be online anywhere, anytime. We have access to more information and data than ever before. We are no longer reliant on geography, serendipity or social networks to connect groups of people.
Selling Goods in a Virtual World Can Have Real Tax Implications
As A lot of us will soon be spending an hour of each day in the metaverse, or maybe more. We'll attend classes and work events, explore exotic locales, visit with friends who live far and wide. And we'll buy and sell stuff, because that's what people do. The technology research firm Gartner predicts 30% of the world's organizations will be selling goods and services in the metaverse by 2026: "The metaverse will impact every business that consumers interact with every day." It will likely consist of "a single environment" that's "created by the convergence of virtually enhanced physical and digital reality."
Amazon, Walmart Are a Tough Sell in India
Late last week, the Competition Commission of India (CCI) raided the top sellers on Amazon.com Inc.'s and Walmart-backed Flipkart's online marketplaces, seizing data and documents on allegations that the e-commerce companies were promoting preferred sellers on their websites, according Reuters. The CCI's actions are part of an investigation it ordered two years ago but was stalled after the companies appealed to the courts. Meanwhile, India is piloting its Open Network for Digital Commerce, or ONDC, an open technology network that aims to help small retailers gain the reach and economies of scale of e-commerce giants—i.e. level the playing field for small merchants and loosen the grip of Amazon and Walmart.
To subscribe to the Ecommerce & Marketplaces Newsletter, please complete the subscription form on this page (either to the right or below this article, depending on device). If you have any suggested content for this newsletter or would like to discuss evolving your organization's digital commerce, please write to us at info@mcfadyen.com.