Ecommerce & Marketplaces Newsletter – Apr 22nd, 2022
Welcome to the 50th Edition of Ecommerce + Marketplaces Newsletter. Your weekly dose of news, opinion pieces, and how-to technical articles from the world of marketplaces. Amazon has always been bullish about technologies that improve delivery speed and provide a better customer experience. Keeping in with that spirit, it is launching a $1 billion fund that will back companies "of all stages" building supply chain, fulfillment and logistics technologies. This fund is one of the subsets of Amazon's growing investment technologies of the future. More and more Chinese sellers seek to reduce their dependence on Amazon even though it offers them a fantastic channel for the western markets. This is in response to Amazon's suspension of Chinese sellers on account of fake reviews and other violations. Meanwhile, Walmart is capitalizing on this situation. Marketplace Pulse story has more details. Walmart is inviting Indian sellers to sell on Walmart Marketplace, which has a reach of over 120 million US consumers. This is part of Walmart's global roadmap to grow its sourcing from India to $27 Billion. Financial Express news story has more details. Ecommerce Bytes conducted a seller survey of over 300 sellers to gauge what works best for them in terms of selling tactics, and which marketplaces serve their needs best. Exciting and insightful findings. Direct from the horse's mouth. Ronak Shah, Director of Architecture at Bed and Bath shares his learnings about moving from Monolith to MACH and making them more composable with API's. This technical piece has gleaned rich information on the considerations to make while moving toward MACH. Consumer Electronics makes a great use case for e-commerce. An insightful article from VTEX explains how consumer electronics e-commerce is setting the pace for the future. Read this and more in this weeks edition.
.
Notable news from the past week

Amazon Launches $1 Billion Fund To Invest In Warehouse Technologies

Amazon on Thursday launched a $1 billion fund to invest in companies developing supply chain, logistics and fulfillment technologies. The first round of investments will focus on technologies that can speed up deliveries and improve the safety of workers in its warehouses. Start-ups backed by the new fund include Modjoul, a company developing wearable safety technology that issues alerts and recommendations aimed at reducing injuries.Amazon is launching a $1 billion fund that will back companies "of all stages" building supply chain, fulfillment and logistics technologies, the company announced Thursday.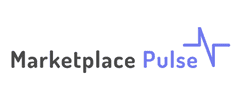 Chinese Sellers Don't Want To Rely On Amazon

Chinese sellers are seeking to cut reliance on Amazon. Despite Amazon being the main channel for Chinese brands and sellers to reach consumers in Western markets, China has a growing sentiment to "de-Amazonize" cross-border e-commerce." In the future, Chinese foreign trade enterprises should avoid reliance on Amazon," wrote Hong Yong, Ministry of Commerce-linked Associate Research Fellow. Hong Yong published an op-ed in the overseas edition of the People's Daily titled "Defusing the Risk of "Chokehold" in China's Cross-border E-commerce Channels."
Walmart Invites Indian Sellers To Sell On Walmart Marketplace, Reach Over 120 Million US Consumers
Walmart on Thursday said Indian manufacturers and trading companies can now sell on its Walmart Marketplace as cross-border sellers for international expansion and reach out to over 120 million US consumers every month. Along with Flipkart and cross-border commerce company Payoneer, Walmart said it laid out a detailed roadmap for local sellers with export ambitions at the recent Walmart Global Seller Summit in New Delhi. The roadmap is part of Walmart's efforts to grow its sourcing from India to $10 billion a year by 2027.
Seller Survey Results: How To Attract Buyers To Online Marketplaces

In late March/early April, we surveyed online sellers and asked them if they were satisfied with how online marketplaces attracted buyers to their sites and the most effective ways of doing so. We conducted the survey in collaboration with eBay resellers Don of "The Auction Professor" YouTube channel and Dom of the "Prime Time Treasure Hunter" YouTube channel, who are both sellers and members of affiliate programs including eBay and Amazon.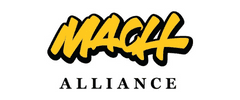 Monolith To MACH And Learnings Along The Way
Back in the late 90s and early 2000s, my life as a web engineer was good. I worked with one big commerce packaging, one big code repository, and everyone on my team had a clear understanding of what was happening across the whole system. All of our web needs could be met within the capacity of a single platform, and it was a much simpler decade for digital business. Over time, as eCommerce adoption increased, expectations rapidly evolved from both end-customers and business users about how our systems should work. The introduction of the iPhone and other new touchpoints fundamentally changed how commerce was consumed, and fueled the disruption of enterprise architecture..
Coffee and Commerce with Kin + Carta and Google Cloud Platform
In our event, "Future of Commerce: Coffee Brewing Class and Roundtable Discussion," commerce enthusiasts were able to enjoy an entertaining and interactive virtual coffee brewing class with World Brewer's Champion James McCarthy. After being guided on how to brew up the best cup of coffee from home, viewers were in for the real treat: discovering how to brew up first-class commerce experiences, as discussed by experts from commercetools, Kin + Carta and Google Cloud Platform (GCP).
How Consumer Electronics Retail Is Evolving
The consumer electronics industry is a fascinating case of study for ecommerce: an industry in which every company sees itself as a trendsetter and an early adopter of technological advances that could help expand its market share. This process of adaptation gains more importance when we consider that, by 2023, around 47% of consumer electronic products will be sold online, according to Statista. So there's even more of a motivation to be amongst the most adaptable competitors.
To subscribe to the Ecommerce & Marketplaces Newsletter, please complete the subscription form on this page (either to the right or below this article, depending on device). If you have any suggested content for this newsletter or would like to discuss evolving your organization's digital commerce, please write to us at info@mcfadyen.com.