Ecommerce & Marketplaces Newsletter – Apr 15th, 2022
We start this edition with "The Marketplace 100: 2022", a ranking report that considers the most prominent consumer-facing marketplace startups and private companies. The third edition of the Marketplace 100 uncovers the top companies and categories of the year and highlights how each startup's ranking has changed since 2021. A16z compiles this report with three data sources: Bloomberg Second Measure, Similarweb, and Apptopia. Paypers have an exciting insight into the main types of fraud and their impact on the business model. Here Jeremy Gottschalk and Maximiliano Pinnau, on behalf of Marketplace Risk, talk about the key trends in the marketplaces sector and the main fraud challenges impacting this business model. While total elimination of fraud is never possible, these best practices can certainly help. Esty's raise of their transaction fees have seen hoards of sellers closing their storefronts temporarily. There are going to be some long-term implications for this. Nasdaq's article looks at what it could mean for other major marketplaces like Amazon and Walmart. While the Esty stock isn't hit, it could spell trouble if this movement gains steam. This could be a good lesson for all third parties, exposing this business model's inherent risk. Cloud blue blog has insights about "What CFOs Must Consider Before Implementing a Digital Marketplace Strategy." CFO's must understand what resources they are using to sell, procure, and manage the products and services sold in a marketplace. If marketplaces are to be scaled, then CFO's need to understand the underlying technology used to create the marketplace offerings. Forbes India article explores five social commerce best practices you shouldn't forget as a brand, some trends, and best practices that stand out and can shape a promising future for social commerce. Adobe shares 7 data analytics trends for 2022. While on the subject of Marketplace analytics McFadyen Digital's Marketplace Performance Management Dashboard is an industry first best-practices packed intelligence tool created for marketplace operators by marketplace experts. Read this and more in this week's edition.
.
Notable news from the past week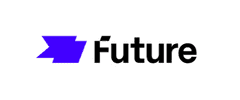 The Marketplace 100: 2022

2022 marks our third year releasing the Marketplace 100, a ranking of the largest consumer-facing marketplace startups and private companies. When we started this series in early 2020 (based on data from 2019), we had no way of knowing how volatile the next few years would be. Many businesses were temporarily shuttered by covid, especially in categories like travel and childcare. Other categories, like online education and grocery delivery, experienced unprecedented spikes in activity. Throughout it all, the marketplace model endured.
The ABC of Online Marketplaces and Main Fraud Types Impacting this Business Model

Marketplaces are venues where buyers and sellers transact for goods, services, and property. By definition, marketplaces do not own the inventory sold through their platform, and they generally monetise the transactions by earning commissions from each sale. Marketplaces can be categorised as horizontal or vertical. Horizontal marketplaces sell a variety of goods and services, whereas vertical marketplaces are more specialised in specific goods or services. The best examples of horizontal marketplaces are Alibaba, Amazon, and Mercado Libre. Vertical marketplaces include Drizly or Saucy Brew Works for alcohol delivery, and Deliveroo or Just Eat for food delivery.
What the Etsy Strike Means for Amazon and Walmart Marketplaces
When Etsy announced it was going to raise transaction fees for sellers, there was immediate backlash. Tens of thousands of Etsy sellers signed a petition protesting the increase. Starting on Monday, many of them went on strike by closing down their Etsy storefronts for the week. So far, the impact on ETSY stock has been minimal. In fact, shares experienced a slight uptick on Monday. However, there are long-term implications here that extend to other e-commerce companies that rely on third-party marketplace sellers, including Amazon and Walmart.
What CFOs Must Consider Before Implementing a Digital Marketplace Strategy

Even before COVID-19 catalyzed the adoption of online B2B marketplaces, it was becoming apparent that marketplaces would be a key aspect of B2B sales in the years to come. Forrester had predicted that 17% of channel sales would flow through B2B marketplaces by 2023 — the pandemic's acceleration of marketplace adoption led the consultancy to predict that figure would be hit this year. On the operational side, the advantages of marketplaces include an additional channel to market and sell products, new sources of revenue, reduced marketing costs thanks to a built-in audience, and opportunities for overseas sales and new trading partnerships.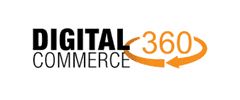 Manufacturers Embrace Ecommerce, But It's Not Mainstream Yet
Manufacturers already are well down the path to serving an increasingly digital-first customer base. But the pace of implementation is uneven, notes Maurice Liddell, principal and national manufacturing industry leader at management, accounting and consulting firm BDO. He looks at why many manufacturers have their work cut out implementing and expanding B2B ecommerce.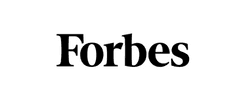 Five Social Commerce Best Practices You Shouldn't Forget As a Brand
In a rapidly digitizing India, ecommerce brands have been banking on the power of social media to tap into audiences beyond top metros. Social media platforms have redefined how we engage with other people and brands online. In fact, 50 percent of online shoppers in India actively turn to social media for information about brands, products, or services. Ecommerce companies have been optimizing these conversations on social media channels to reach out to customers (existing and potential), foster relationships, and make their path to purchase more engaging.
Seven Data Analytics Trends For 2022
Over the last two years, digital trends have been anything but static. According to the 12th annual Digital Trends report from Adobe and eConsultancy, 87% of surveyed senior executives agreed that the events of 2020 and 2021 have rewired customers to be digital-first. But customers don't just expect rich digital experiences. To make a lasting impression, businesses need to provide personalized content that creates a unified journey across channels. New technology and market changes are constantly pushing the envelope on digital experiences. Businesses can't simply configure their data analytics once and forget about it.
To subscribe to the Ecommerce & Marketplaces Newsletter, please complete the subscription form on this page (either to the right or below this article, depending on device). If you have any suggested content for this newsletter or would like to discuss evolving your organization's digital commerce, please write to us at info@mcfadyen.com.