Ecommerce & Marketplaces Newsletter – Apr 8th, 2022
In this week's edition, we bring you some coverage from the recently concluded Shoptalk 2022 in Las Vegas. After a gap of three years, a physical event also being dubbed as retail industry's big reunion. McFadyen Digital participated and also had a booth. We bring you the seven key takeaways from this year's show. Shoptalk is growing and scaling with each passing year with limitless learning and learning opportunities; while all the great insights are sinking in, we can't wait for the event to return next year. Retail Touchpoint's story covers some of the other key themes from the show; these include advanced personalization strategies and the power of community. In the last couple of years, marketplaces have undergone rapid transformation, especially in the fashion industry, BoF article shares insights on their evolution and ways through which one can capitalize on these powerful opportunities with help from a new research report by Huge.
Huge predicts that by 2025, over 70 percent of the marketplaces will accept virtual currencies at checkout. In the last couple of years, marketplaces made up 62% of the overall global eCommerce revenue and have outperformed eCommerce in terms of growth. To succeed, enterprises need to assess their structures, review current capabilities and identify how to leverage customers and sales dynamics that differ in various marketplaces. Roland Berger's piece provides some great strategies to unlock the full potential of the marketplace profitably and sustainably. Sloboda Studio's blog talks about creating a business model canvas for online marketplaces. It looks at the different elements of the business model canvas like infrastructure, value proposition, target audience, relationship with clients/ partners, and finance. In light of the Ukraine crisis, there has been an increase in cyber attacks. Forbes has a timely piece that talks about why cybersecurity is the need of the hour. Read this and more in this week's edition.
Notable news from the past week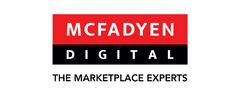 Shoptalk 2022 Recap – 7 Key Takeaways

Shoptalk 2022, touted as the "Retails Big Reunion," lived up to its name. From Mar 27th -30th at Mandalay Bay, Las Vegas. With travel bans lifted and the industry ready to return, the exuberance level at the show was off the charts. Held annually in Las Vegas, Shoptalk is the biggest gathering of individuals and companies reshaping how retail consumers discover, shop, and buy. The event provided a perfect platform for large retailers, brands, startups, investors, and tech companies to learn, network, and collaborate. McFadyen Digital was a participant at the show, and here we bring you all the action from the front lines.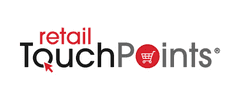 Shoptalk 2022: Advanced Personalization Strategies and the Power of Community

Nearly 10,000 attendees crowded into the Mandalay Bay Hotel in Las Vegas for Shoptalk 2022, held March 27-30, to walk the exhibit hall floor and hear from more than 280 speakers. Three up-to-the-minute themes emerged from a wide range of sessions on both the event's mainstage and in breakout sessions: these included, The accelerating importance of social commerce and community-building for brands and retailers; Practical personalization strategies for the cookie-free future; and Maximizing sustainability with innovations in product packaging.
The Future of Marketplaces in Fashion
Recently, Huge released its "Future of Marketplaces" research forecast on the evolution of the marketplace model. "Marketplace platforms of tomorrow will bear little resemblance to the legacy experience of a digital marketplace as just one big product catalogue," says Holden Bale, global head of commerce at Huge, who recently debuted the research at Shoptalk US 2022. "Much of the innovation we're seeing in commerce is happening on marketplaces, and brands must seriously consider the role of marketplaces in their commercial and customer engagement strategies."
Unlocking Marketplaces : How to Capture Sustainable and Profitable Growth

Over the past decade, marketplaces have gone through exponential expansion and have become a key avenue for consumers to discover new products, make choices on product varieties or make final purchases. Many brand and consumer goods companies sell on multiple marketplaces but have not achieved sustainable profitable sales and have not exploited the full potential for brands to engage with the consumer. To thrive, businesses need to assess their structure, review their current capabilities and discover how to leverage customers and sales dynamics that differ in various marketplaces.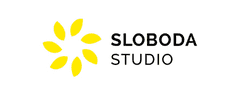 How to Create a Business Model Canvas for Online Marketplace
Would you like to show the whole idea of your business on just one page? Or to visualize the whole project in one picture? The solution is creating a business model canvas. The business model canvas allows us to gather and break down all the key business points in one table. It allows visualizing all the project blocks, including customers, customers. The Business Model Canvas idea is great in its simplicity. You no longer need to present huge business plans to your partners or investors. There is anything excessive in the business canvas. It covers all the essential business segments.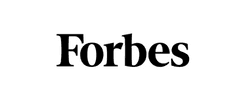 Why You Need A Cybersecurity Strategy Now
Even just a few years ago, many companies would have scoffed at the notion that they needed to have a cybersecurity strategy that outlined how they would recover should their data be compromised. It just wasn't something that most companies thought was a risk for them. Fast forward to today, when the world has dramatically digitized its operations, and many employees continue to work from home due to the pandemic—and the need to protect data has never been greater.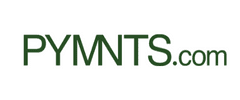 Real-Time Payments Raise the Bar for Cross-Border B2B CX
In the business-to-consumer (B2C) space, faster digital payments, refunds and streamlined shopping-cart management have allowed consumers to prioritize customer experience (CX) alongside traditional drivers of retail loyalty such as affordability and product or service quality. Things have been different in the business-to-business (B2B) space, where vendor payments have not benefited from the digital transformation of the global marketplace in the same ways. Payments experiences for businesses sending and receiving funds across international borders, for example, have remained relatively static.
To subscribe to the Ecommerce & Marketplaces Newsletter, please complete the subscription form on this page (either to the right or below this article, depending on device). If you have any suggested content for this newsletter or would like to discuss evolving your organization's digital commerce, please write to us at info@mcfadyen.com.