Ecommerce & Marketplaces Newsletter – Apr 1st, 2022
We kick off this week's edition through our technical blog on Mirakl Magento integration. By default, the Mirakl Magento connector is designed to integrate a single Mirakl instance with a single Magento instance. However, for a multi-country rollout, there can be a situation where each country has its Mirakl instance, but a single Magento instance serves all countries with multiple storefronts. This blog will help you understand how to integrate multiple Mirakl instances with their specific Magento store instance. The story from Forbes talks about the fantastic opportunity businesses have in front of them to build/ leverage niche marketplaces for B2B. Niche marketplaces are seeing tremendous growth and inflow of capital. The article provides five reasons businesses should take a leap of faith to realize their marketplace vision. For brands selling in new geographies and marketplaces are always challenging. Retail Touchpoints provides some great tips on scaling your marketplace from local to global. For brands looking to sell in new territories, it's best to identify those marketplaces and sectors that will bring the best results. VTEX blog explains the nine critical differences between B2C and B2B eCommerce, and did you know that both B2B and B2C websites can be run from a single eCommerce platform. VTEX has more details. Marketplaces are disrupting traditional service models. From construction to in-home healthcare to professional services, marketplaces are ubiquitous and have a massive impact on their respective industries. Deloitte's story provides more insights. Web scraping runs programmed scripts to crawl the internet and extract data from eCommerce websites and online marketplaces. These scripts make hundreds of data requests per second and then parse and deliver them in a format that marketing analysts can read. Internet Retailing story talks about how this can give digital commerce businesses a competitive advantage. Read this and more in this week's edition.
Notable news from the past week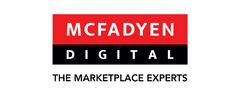 How To Integrate Multiple Mirakl Instances With A Single Adobe Commerce Multi-Store Instance

The Mirakl marketplace platform can be integrated with Adobe (Magento) Commerce platform to create an end-to-end online marketplace. Mirakl provides a Magento connector to speed up the integration process covering all the standard marketplace process flows. This connector allows you to automatically synchronize data between Mirakl and Magento. It also provides an example front-end module demonstrating how you can customize pages to offer Marketplace features powered by Mirakl.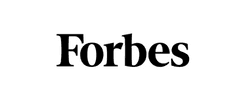 Unlocking The Full Value Of Your Enterprise Marketplace

The B2B space is arguably where the biggest transformation is happening in digital commerce right now. Business buyers are increasingly drawn to enterprise marketplaces. A 2021 report found that the gross merchandise value (GMV) of the top 100 of these platforms grew 29% year on year in 2020 to reach nearly $2.7 trillion. The coming years will be even more impressive, as B2B marketplaces are expected to generate $3.6 trillion in sales by 2024. Moreover, according to IDC, over a third (37%) of buyers say they will use marketplaces more following the Covid-19 crisis.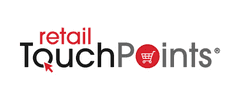 Four Tips for Brands to Win on Marketplaces
Discuss marketplaces with those who manage brands and retailers, and chances are they immediately mention Amazon Marketplace. They may also mention eBay or Alibaba if they are interested in the Chinese market. But if you were to discuss marketplaces in Brazil, the first name to be mentioned would be far more likely to be Mercado Livre — that's because it generated $2.2 billion in revenue in Brazil in 2020. In contrast, its challenger, Amazon in Brazil, generated $585 million in 2020. It's a reminder that while digital commerce is an international business, all markets are ultimately a local one.
Nine Key Differences Between B2C and B2B Ecommerce

Have you ever wondered about how each business model requires a different architecture and set of features? A website is the first point of contact for buyers. It should be designed in a way that the buyer can understand the business model at a glance. That's why it is important to tailor your website to your chosen business model. It will almost certainly impact your sales and the experience provided to your customers. Before we assess how B2C and B2B commerce operations differ, let's start with the definitions of the business models.
How Online Marketplaces are Transforming Traditional Services Models
We can be online anywhere, anytime. We have access to more information and data than ever before. We are no longer reliant on geography, serendipity or social networks to connect groups of people. This has fuelled the emergence of fast growing companies that are having a large impact on their respective industries, such as the likes of ride-sharing service Uber and accommodation provider Airbnb. The service industry is next, directly connecting consumers with individuals who want to provide services, instantly.
How Content-first Design Creates a Better User Experience
What came first: The chicken or the egg? We've all heard that question (and arguments for both sides of the coin). Likewise, we've probably all heard a similar debate going on in the marketing world. Namely, what comes first: The content or the design? While there are arguments for design-first, today we'll talk about the content-first design approach—what it is, why it's a beneficial approach, and how to make a success of it. I'll cover some of the content strategy thinking and methods I've applied to my user experience (UX) design work to help me design content-first.
Upgrade Your Ecommerce Strategy With Web Scraping
Is your ecommerce enterprise leveraging the power of external data to enhance decision-making, maximize profits, and expand your business? If not, you may be getting left behind. By providing you with powerful data-powered insights, web scraping can give your business a significant advantage to help you outperform the competition, produce better products, and provide superior customer service. Web scraping was once the domain of large companies that could afford to invest in the talent and technology required to extract large amounts of publicly available data from the internet.
To subscribe to the Ecommerce & Marketplaces Newsletter, please complete the subscription form on this page (either to the right or below this article, depending on device). If you have any suggested content for this newsletter or would like to discuss evolving your organization's digital commerce, please write to us at info@mcfadyen.com.