Ecommerce & Marketplaces Newsletter – Mar 25th, 2022
Nike's CEO John Donahoe is bullish as ever about transforming the world's largest athletic shoe and apparel company as they embark on a journey to create the marketplace of the future. Nike has witnessed exciting sales growth on the D2C front via Nike Direct. The key to this initiative is to focus on premium and consistent consumer experience regardless of the channel. Read more about this on the PYMNT story. When it comes to online grocery, more and more consumers are buying on the fly; such bite-size purchases result in shrinking basket size that is affecting the profitability of the online grocers. Forbes article has some great insights for online retailers to overcome the problem of shrinking basket size. What percentage of U.S. retail sales are taking place online? A decade ago, eCommerce accounted for just 8% of total retail purchases, but now it accounts for nearly 20% of spending. DC360 infographic takes a look at this and some other interesting data in "A decade in review: Ecommerce sales vs. total retail sales 2012‑2021". The Retail Touchpoints story details how Instacart is looking beyond delivery with a suite of tools to support digital transformation in the grocery industry. While grocery has been one of the slowest sectors to embrace eCommerce, the pandemic has forced the industry to evolve rather quickly, with the grocery eCommerce set to touch $1.2 trillion this year. Information architecture is one of the critical elements of user experience design. 2022 Guide to Information Architecture in UX Design from UX planet dives deep into – Why is Information Architecture (IA) Important in UX, Information Architecture Design Components, The Information Architecture Design Process and the Information Architecture Design Tools. Recommended reading for UX professionals and everyone in the eCommerce/ marketplace business. Marketplacer blog tells us how to use marketplace technology to build a community around the brand. Read this and more in this week's edition.
Notable news from the past week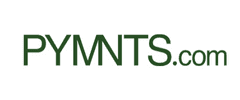 Nike Building 'Marketplace of the Future,' With More D2C and Fewer Markdowns

To hear CEO John Donahoe tell it, Nike is doing what it always does, staying on the offense. "Our confidence as we look long term hasn't changed one bit. We've been resolute in fueling innovation and our brand is as strong as ever," said the tech-savvy 61-year-old former eBay chief who was brought on to transform the world's largest athletic shoe and apparel company two-and-a-half years ago.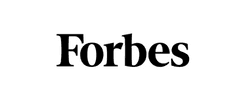 Basket Size Is A Slam Dunk Metric For E-Commerce

E-commerce was already growing at a stellar pace when the pandemic broke out and shot it to the stratosphere: In 2022, global online retail sales are set to reach $5 trillion as our collective purchasing habits become ever more reliant on the ease and convenience of digital shopping. Even grocery shopping—long a mainstay of brick-and-mortar establishments—is moving more and more online as consumer expectations for value and convenience grow.
New Data Underscores a Slowing Ecommerce Market
Back in 2020, Ashwin Ramasamy, a founder at PipeCandy, asked on TechCrunch if the "e-commerce shift" the world was seeing as COVID-19 shook up the global economy would last. The answer was yes. But that doesn't mean that the same pace of online commerce growth that the world saw during the pandemic will be maintained. Indeed, as 2021 came to a close, data began to indicate that the e-commerce boom was slowing.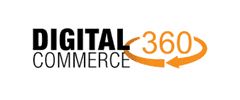 A Decade in Review: Ecommerce Sales vs. Total Retail Sales 2012‑2021

Consumers spent $870.78 billion online in the U.S. in 2021, up 14.2% from $762.68 billion the prior year, according to a Digital Commerce 360 analysis of U.S. Department of Commerce data. While last year's ecommerce growth was less than half of the record-breaking 31.8% retailers collectively registered during 2020, it's on par with pre-pandemic growth levels. And when digital revenue in 2021 is compared with 2019, online spending soared by 50.5%.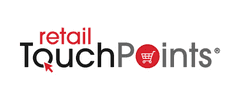 Instacart Looks Beyond Delivery with Suite of Tools to Support Grocery's Digital Transformation
Instacart already powers the ecommerce and fulfillment experience for hundreds of retailers across North America. Now the online grocery marketplace has launched a suite of technologies to help its partners continue their digital transformation with new fulfillment, advertising and insights capabilities. "The grocery industry is undergoing a digital transformation where customers expect a seamless experience across many channels, but behind the scenes it's taking an incredible amount of work and investment for retailers to deliver these new services," said Fidji Simo, CEO of Instacart in a statement.
2022 Guide to Information Architecture in UX Design
When you land on a website, there's usually a goal in mind. This goal might involve purchasing a product, obtaining information, or simply sending an email. Most websites are intentionally designed so that you can achieve your goal with as few clicks — and in as little time — as possible. After all: the longer it takes to complete a task, the more likely it is that you'll simply click away and try another website. If you come across a well-organized website or app where you can easily find the content you're searching for and information you need, you have information architecture to thank for it.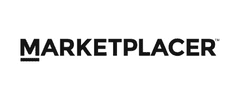 Using Marketplace Technology to Build an Online Community Around Your Brand
Have you heard about online marketplaces and wondered whether the hype is commensurate with reality? The buzz surrounding the sector has been hard to miss these last few years, and it's easy to see why. Online marketplaces now account for half of all e-commerce sales globally, with established behemoths like Amazon sharing the category with a host of smaller players, including homegrown success stories like Kogan and MyDeal.
To subscribe to the Ecommerce & Marketplaces Newsletter, please complete the subscription form on this page (either to the right or below this article, depending on device). If you have any suggested content for this newsletter or would like to discuss evolving your organization's digital commerce, please write to us at info@mcfadyen.com.