Ecommerce & Marketplaces Newsletter – Mar 18th, 2022
CB Insights' annual ranking of the 100 most promising B2B retail tech companies globally is out now. This year's top companies include players in hyper-personalized shopping experiences, blockchain-powered commerce, autonomous delivery, and virtual shopping. CB Insights selected these companies from a pool of over 7000 companies based on their data, including their business model and momentum in the market. While omnichannel presents an excellent opportunity for brands, manufacturers, and retailers to accelerate sales, one of the inherent risks is channel conflict, also known as channel cannibalization. VTEX blog has some great insights on managing and preventing channel conflict and some great strategies to tackle the problem. Amazon is often quoted as a model of success, and very often, new entrants in the marketplace try to emulate this model, but there are many pitfalls on the way. One of them is that many companies still approach the marketplace as a new feature or an IT project which is a recipe for failure. The Forbes article provides some great tips on avoiding common mistakes while building a new marketplace. Cristian Vega, Digital Commerce Operations Lead at Accenture, has some perspective on why an end-to-end digital strategy to localize and personalize the customer experience is mission-critical for brands. While COVID has accelerated the spending from brands towards digital commerce transformation, there is a huge opportunity to optimize this spending. Accenture blog has more details. We have all been talking about the COVID-led e-commerce growth for the last year, now we finally have some credible data, thanks to Adobe. Per the report, consumers now spend an average of $13.6 billion online each month on electronics, up from $9.9 billion pre-pandemic. Digital Commerce 360 estimates the pandemic contributed an extra $218.53 billion to the e-commerce bottom line over the past two years. Read the DC360 news to find out more. Read this and more in this week's edition.
Notable news from the past week

The Retail Tech 100: The Top Retail Tech Companies of 2022

CB Insights has unveiled the second annual Retail Tech 100 — a list of the top private companies using technology to reshape the shopping experience and make retail operations move faster and sell more. The 2022 Retail Tech 100 cohort has raised approximately $25.4B in equity funding across 373 deals since 2017. The list includes startups at different investment stages of development, from early-stage companies to well-funded unicorns.
Channel Conflict: How to Identify, Manage and Prevent It

While the obsession with omnichannel sales is opening up all sales channels, it is also accelerating online sales capabilities. This evolution, which is beneficial for all brands, manufacturers and retailers (B2C and B2B alike), nevertheless hides risks. One such risk is that of the so-called channel conflict (also known as "channel cannibalization"), which is increasingly observed. Channel conflict, if poorly managed, can become a serious downside of the capabilities offered by an omnichannel approach.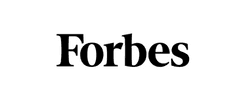 Why Most Marketplaces Are Doomed To Fail—And How To Make Sure Your Company Is Not One Of Them
When a retailer tries to respond to competition from Amazon, they are already in a weak position. Marketplaces starting from that position are often doomed to fail. Amazon didn't start as a marketplace when it was founded in 1994. Yet, by 2017, more than half of the units sold on Amazon worldwide were from third-party sellers. In 2021, Amazon Marketplace sellers listed about 350 million products. In the old e-commerce world, where retailers were responsible for the inventory risk, even global retailers might carry just one million or two million products.
Are Brands Wasting Digital Commerce Investments?

Do businesses have a 360-view of customers. Do they know their blind spots? Do they understand their preferences? Today, it takes integrated solutions that truly leverage cross-channel data and analytics to move from surviving to exceeding customer expectations. People expect to buy and sell whenever they want and across a variety of channels and technologies. They also expect the experience to be seamless and simple. But it's more difficult than ever to be "found" on the digital shelf. To succeed brands require an end-to-end digital strategy to localize and personalize the customer experience.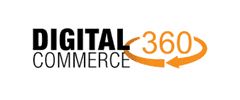 Coronavirus Pandemic Adds $219 billion to US Ecommerce Sales in 2020-2021
March 2022 marks roughly two years since the coronavirus pandemic spurred many U.S. consumers to go into lockdown mode as COVID-19 spread rapidly throughout the country. Many consumers flocked online to buy their essential items, pushing ecommerce sales to new heights. The COVID-19 pandemic accelerated ecommerce growth years into the future. Other pandemic-caused shifts also have boosted ecommerce sales, such as inflation. Consumers paid $32 billion more online for the same amount of goods during the past two years, new data from Adobe finds.
Marketplaces: Lessons Learned from Retailers Who've Been There
Marketplaces will continue to see interest and adoption in 2022. In the second half of 2021 we saw three prestigious firms release deep-dive reports, signaling a tipping point in 2022: The Forrester New Wave: Marketplace Development Platforms, Q4 2021; McFadyen Digital's Marketplace Suite Spot Report; and IDC's Market Glance: Digital Commerce Software, 4Q21. Creating a marketplace is no longer just the domain of deep-pocket companies like Wayfair, Walmart and Etsy. With the advent of headless commerce and API-driven marketplaces, and platforms like Salesforce, Adobe Magento and Shopify, retailers looking to layer in a marketplace to sell first- and third-party products have never had it easier.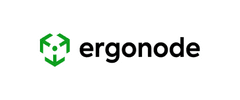 Why are Marketplaces the Future of Ecommerce?
Marketplaces are replacing multi-brand retailers which is very convenient for customers. As we have already moved a big part of our life into virtual reality, shopping habits would only follow this. And so on. Being present online gives unlimited opportunity. It's no surprise at all that e-commerce has increased enormously within the last few years. Anyway, we know it for sure, there's no way back. The boomers generation used to say "If you're not on Facebook, you don't exist". Today Facebook seems to be really old school, but still we all know, you have to be online if you don't want to be missed out.
To subscribe to the Ecommerce & Marketplaces Newsletter, please complete the subscription form on this page (either to the right or below this article, depending on device). If you have any suggested content for this newsletter or would like to discuss evolving your organization's digital commerce, please write to us at info@mcfadyen.com.