Ecommerce & Marketplaces Newsletter – Mar 11th, 2022
Our prayers are with those suffering the ravages and devastation of the Ukraine war. The loss of life and human suffering is incomparable to the economic considerations; nonetheless, the business leaders of eCommerce, marketplace, and retail must consider how the conflict could impact their business and have a strategy to minimize the negative impact. The CNBC story talks about how some retailers are starting to warn about the business impact of the Ukraine war. Experts suggest that contingency plans are a must for most critical for in-store and back-office employees. Other areas that need special attention during this time are plans for physical and cyber security, vendor and public communications. There is a lot legacy companies can learn from the platform business, most notably how to scale rapidly with few physical assets. AI is becoming a mission-critical component of successful platforms. Platform means having many business partners and a rich ecosystem, and it's challenging to make sense of their data and provide value to all parties without AI. 30% of malls are closing each year in the US, thanks to the rapid shift in how consumers live, work and shop in the post COVID world. Retail malls are feeling the pressure now to reinvent and repurpose themselves. Retail Touchpoints story has some interesting insights on how department stores need to rethink and redesign as malls reinvent themselves. Commercetools blog on MACH has some great tips on how the next-generation commerce approach of MACH solves many of the eCommerce pain points. These include "lack of scalability" and "large and complex product catalogs." MACH is not just a new approach; it involves reinventing company culture to empower enterprises to work faster, innovate more and build high-performance agile teams. Read this and more in this week's edition.
Notable news from the past week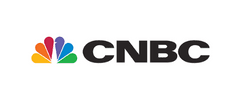 Retailers Start to Warn of Business Impact from Russia's Invasion of Ukraine

Some retailers, including Victoria's Secret, are warning about business impacts from the Ukraine crisis. Others, like Nike, have suspended operations in Russia. "We are deeply troubled by the devastating crisis in Ukraine and our thoughts are with all those impacted, including our employees, partners and their families in the region," a Nike spokeswoman said. Analysts say the biggest concern for retailers is how long the conflict and the surrounding uncertainty drag on..
How Legacy Companies Can Pivot to a Platform Model

The Platform companies like Facebook, Amazon, Google, and Tencent have created value at stunning rates. They grow rapidly and own few assets — and they've all made strong use of AI. What can legacy companies learn from these platforms? And is it possible for legacy companies to use this business model, too? Looking at legacy firms that have successfully done just that, companies should: 1) Strategize about how ecosystem relationships will improve your offerings, and seek out those partnerships. 2) Ensure that data comes with the relationship. 3) Develop an API-based IT services architecture. 4) Identify the key decisions that AI needs to make, and gather the data to train models. 5) Design a seamless process from the customer's standpoint. And 6) Use data from across the ecosystem to improve models and offerings.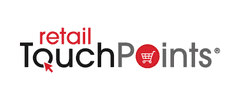 As Malls Reinvent Themselves, Department Stores Will Need to Rethink and Redesign
It's no secret that malls are struggling for relevancy. Once the "it" hangout spot for elderly mall walkers and teenyboppers alike, many malls have been left in the dust by rapid shifts in the way consumers live, work and shop. In mid-2021 Moody's Analytics predicted that of the roughly 1,000 or so traditional malls left in the U.S., 20% would close or go through a "major repurposing" in the very near future, and other analysts have predicted closure rates closer to 30%.
Top 6 Mid-market Ecommerce Pain Points and How MACH Solves Them

Eventually, every mid-market business still on all-in-one platforms goes through the same thing: they outgrow them. These platforms operate on rigid systems with a fixed set of rules that restrict agility and growth. They simply don't have what it takes to meet the demands of modern commerce. But a new approach is here – one that will enable limitless commerce possibilities: MACH.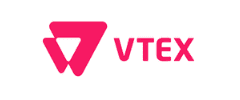 Conversational Commerce: Opportunities and Risks
Conversational commerce is a way of selling through which companies communicate with customers directly through text or voice messages in real-time. This is achieved using messaging apps, chatbots, notifications and AI assistants, among others. In these communicative instances, customers ask about products, recommendations, product usage guidance, and also about shop locations, opening hours and dispatch dates.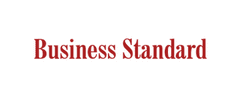 Indian Exporters on Amazon Global Selling Platform Cross 100,000 Mark
Amazon India said that over 100,000 Indian exporters are now selling globally through its ecommerce exports program – Global Selling. The number of sellers has grown nearly 30 per cent year-over-year since January 2020. A large number of sellers on the program come from non-metros and many of these businesses are first generation entrepreneurs and emerging brands. "The Amazon Global Selling program has enabled more than one lakh Indian exporters to cross $3billion in cumulative exports, which showcases the demand for Indian-made products across the globe," said Abhijit Kamra, Director, Global Trade Amazon India.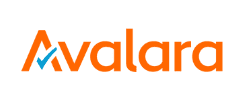 What Happens If I Buy Tax-exempt Products Then Use Them For Business?
If you've ever purchased anything for your business tax free, then consumed what you purchased in some way, you could be on the hook for use tax. A complement to sales tax, use tax typically applies when a seller doesn't collect sales tax on a taxable transaction — either because the seller isn't registered for sales tax, or because the buyer qualifies for an exemption. It's a simple enough concept but use tax errors are routinely among the top audit risks, and most sales and use tax assessments stem from use tax errors or omissions.
To subscribe to the Ecommerce & Marketplaces Newsletter, please complete the subscription form on this page (either to the right or below this article, depending on device). If you have any suggested content for this newsletter or would like to discuss evolving your organization's digital commerce, please write to us at info@mcfadyen.com.