Ecommerce & Marketplaces Newsletter – Feb 11th, 2022
A lot has happened in the last week. McFadyen Digital took a plunge into the product space by launching Marketplace Performance Management Dashboard, a business intelligence product tailor-made for marketplace operators. It is already helping ChemDirect develop the insights they need to make better business decisions more quickly. The Marketplace Performance Management Dashboard is the only tool in the market that focuses on both the consumer and seller optimization aspects of the marketplace model. You can read more about it in our press release. We have also published a new ebook for those looking to get a more detailed download on this subject. Online Marketplace: Channel Cannibalization or Synergy? Despite the tremendous win-win situations, the marketplaces create for all parties involved, some sellers, mainly the distributors and channel partners, still view the marketplace channel as a threat that will affect its revenue. The VTEX blog throws light on the exciting subject. 2021 Analysis of Top Ecommerce Platforms by Search Engine Journal throws up some interesting insights. Even though the number of e-commerce sites online increased between 2020 and 2021, the percentage of all sites that are e-commerce shrunk by almost 2%. Read the full story for more details. We also want to give you a heads up about an upcoming webinar, "The Opportunity is Now for B2B Marketplace Success," sponsored by Vertex and Mirakl. The panelists include Robert Preville, Co-Founder & CEO, KWIPPED, Paul Do Forno, Commerce & Digital Transformation Leader, Deloitte Digital, and Tom McFadyen, Author & CEO, McFadyen Digital, amongst others. Book your seats now. Mirakl's story has some great tips on things the marketplace operator needs to know when launching a marketplace. Read this and more in this week's edition.
Notable news from the past week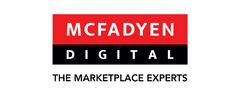 McFadyen Digital Launches Performance Dashboard For Online Marketplace Operators

McFadyen Digital, the leading global strategy and implementation agency for ecommerce marketplaces, has officially launched the Marketplace Performance Management (MPM) Dashboard, an industry-first performance management tool for operators of online marketplaces. While there are many generalized tools for reporting and analytics, there is very little available specific to the needs of the marketplace operator. McFadyen Digital has eliminated this blindspot with the first release of the MPM Dashboard which offers KPIs specific to marketplaces..
Online Marketplace: Channel Cannibalization or Synergy?

Ecommerce has experienced exponential growth in the last few years, pushed forward partially by the success of marketplaces such as Amazon and eBay, which have convinced consumers that online shopping is a safe and enjoyable experience. Despite the positioning of marketplaces in the minds of consumers, some sellers still see this channel as a threat that will lead to channel cannibalization of the market.
2021 Analysis of Top Ecommerce Platforms
HTTPArchve analyzed 8.2 million websites to determine which ecommerce platform is the best. The data yielded some unexpected results. The data provided insights into which ecommerce sites are most popular and what kinds of sites use them. While the most surprising revelation is in the category of site performance, the conclusion the authors reach about which is best makes a lot of sense.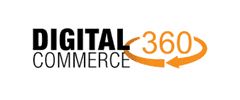 Webinar: The Opportunity is Now for B2B Marketplace Success

B2B marketplaces are red hot and getting hotter. Just three years ago, marketplaces were an emerging channel. Now B2B marketplaces are the fastest growing online sales channel and part of the mainstream of digital commerce. Join this eye-opening and comprehensive chat that tackles the marketplace topics top of mind with digital commerce executives and come away with best practices on creating a better user experience, managing key sales tax and compliance issues, finding the marketplace(s) that best fit the organization and designing and implementing a winning omnichannel strategy.
Everything You Need to Know When Launching a B2B Online Marketplace
The professional buyer is evolving, increasingly turning to eCommerce channels to meet their business needs. In this shift, online marketplaces have become the preferred solution – B2B online marketplaces are currently growing at twice the rate of traditional eCommerce and are expected to double their current proportion of B2B eCommerce sales by 2025. The marketplace model affords businesses more than just a way to fulfill a buyer's immediate order. Instead, it offers an entirely new, improved solution for the whole purchasing process.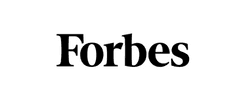 User Experience Isn't Just About Tech
When brands run marketing campaigns, they are faced with a ton of data, charts and graphs. It is overwhelming to consume so much information and make sense of it. If you can't make sense of the data, you can't make the right decisions that will have an impact on your business. The solution: Find out what a core group of prospective users needs most at the moment of decision-making, bring a few key elements to the top of the priority list, and plan out the next level of depth for later in the year..
These Are The Ten Biggest Cryptocurrencies For Ecommerce

Cryptocurrency is still pretty new, but it is already having an enormous impact on several segments, including ecommerce. It is not just a new form of payment for the ecommerce industry; rather it is reshaping ecommerce in a better way, including lower transaction costs for brands, reducing the risk of fraud, increasing the user base for brands and more. Let's take a look at the ten biggest cryptocurrencies for ecommerce.
To subscribe to the Ecommerce & Marketplaces Newsletter, please complete the subscription form on this page (either to the right or below this article, depending on device). If you have any suggested content for this newsletter or would like to discuss evolving your organization's digital commerce, please write to us at info@mcfadyen.com.