Ecommerce & Marketplaces Newsletter – Jan 21st, 2022
Our main story from Adobe's Magento looks at how you can build your own marketplace using Adobe Commerce and Mirakl. Starting your own marketplace is not as expensive, complex, and time-consuming as it is made out to be. Deploying a pre-built Mirakl Marketplace Operator Connector to integrate with Adobe Commerce drastically reduces the time to market. VTEX's story talks about the benefits of SaaS and the Cloud Commerce Ecosystem. Cloud-based applications support rapid growth, are more cost-effective, and provide many other advantages over on-premise systems. India is Walmart's top sourcing market, and it is now encouraging retailers to join the US marketplace. It has set up a dedicated Cross Border Team for this purpose. More news from the east, Shopify's China expansion plan includes partnering with homegrown e-commerce giant JD.com. This move will also help JD.com's international ambitions; last week, JD opened its first retail stores in Europe. Stripe entered a five-year agreement with Ford to accelerate the brand's eCommerce expansion. Ford will roll out Stripe technology across North America towards the second half of 2022; a rollout to Europe will follow this. The Forbes story discusses how more and more B2B marketplaces are leveraging dynamic pricing. It predicts that self-service B2B marketplaces will become a permanent part of procurement and the supply chain across the industries. Read this and more in this week's edition.
Notable news from the past week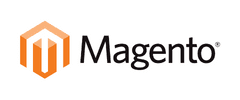 Launch Your Own Marketplace with Adobe Commerce and Mirakl

With today's booming ecommerce landscape, both merchants and consumers increasingly rely on ecommerce. With most merchants reporting a significant increase in ecommerce traffic in 2020, growth for 2021 built on those peaks but at a slower rate. Some merchants are wondering, "What can we do to increase our ecommerce footprint with the resources we already have?" The answer might be simpler than you thought.
Five Benefits of SaaS and a Cloud Commerce Ecosystem

Despite the popularity of cloud computing, many established companies are still using their old-school, on-premise technologies. Unfortunately, those aging systems are draining your company's resources and devouring your IT budget. This is why more and more companies are and adopting Software-as-a-Service (SaaS) solutions. SaaS technologies are hosted remotely by the vendor and all IT maintenance is handled by the service provider. This hands-off approach to managing software provides many on-premise systems.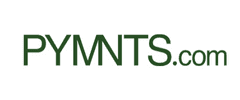 Trade Finance Platforms Provide Lifelines to Asian B2B Marketplaces Hit Hard by Pandemic
The great digital shift is bringing B2B more fully into the 21st century — and digital marketplaces are a key component of it. But even as marketplaces proliferate, an inability to offer trade credit to buyers keeps them from realizing their full potential to transform supply chains. Speaking with Karen Webster, Nir Tal, CEO of Israel-based FinTech Transigo, echoed PYMNTS' findings that show a significant "trade gap" as a result — in the U.S. alone, $3.1 trillion is the net amount U.S. firms are owed in accounts receivable on any given day.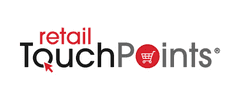 Walmart Steps Up Ecommerce Investment With Cross-Border Commerce and NFT Projects

Walmart is beefing up its ecommerce operations on several fronts via cross-border commerce, metaverse investments and a new executive. The retail giant announced that it is encouraging Indian retailers to join its U.S. marketplace, while CNBC has reported that the company plans to create its own cryptocurrency and collection of NFTs. The Wall Street Journal has reported that Tom Ward, currently SVP of Last Mile, will take over as President and CEO of U.S. Ecommerce in February 2022.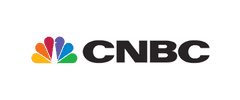 Shopify Steps up China Expansion Through Tie-up with Ecommerce Giant JD.com
Shopify has partnered with e-commerce giant JD.com to help U.S. merchants sell their goods in China. JD said it will open an "accelerated channel" for brands on Shopify to begin selling in China and will handle price conversion and logistics from the U.S. to China. The deal marks a significant step up in China expansion for Shopify and is another step in JD's internationalization efforts.
Ford Signs 5-year Agreement with Stripe to Scale Ecommerce
Ford Motor Company has signed a five-year agreement with Stripe, an online payment processor, to scale the automaker's e-commerce capabilities. Stripe will facilitate transactions for vehicle orders and reservations, handle financing options for Ford's commercial customers and route customer's payments from the automaker's website to the correct local Ford or Lincoln dealer. Ford plans to begin rolling out Stripe's technology in the second half of 2022, starting with North America, but with aims to roll out in Europe, as well, according to the company.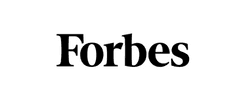 Why More Vendors Embrace Dynamic Pricing In B2B Marketplaces

Have you noticed an increase in B2B marketplaces serving vertical industries? B2B suppliers have seen the success of B2C e-commerce sites and know that online marketplaces are a great way to reach customers. Companies like Amazon, Facebook and Overstock offer aggregate marketplaces attracting consumers for years, and more B2B buyers are looking for online destinations where they can source whatever they need.
To subscribe to the Ecommerce & Marketplaces Newsletter, please complete the subscription form on this page (either to the right or below this article, depending on device). If you have any suggested content for this newsletter or would like to discuss evolving your organization's digital commerce, please write to us at info@mcfadyen.com.